Did I ever tell you guys how wonderful my big brother Joel is? :) For my birthday he gave me a $200 gift card to Joann Fabrics! I just received the package today & could have fainted from the excitement! I have so many projects I have been wanting to do and this is going to give me a GREAT start. :) I'm hoping to also start an Etsy business once everything is settled with the move. ...Don't know what Etsy is? Go to www.etsy.com to find out! :)
On to other news... WE'RE MOVING! WE'RE MOVING! WE'RE MOVING! YIPPIE! On February 14th we'll be moving to Kirkville. We're so very excited. Our time here in this one bedroom apartment in Lakeland has been great... but it's time for us to move on. Clearly, we've outgrown this place. Our little home here has served us very well & we leave with nothing but wonderful memories.
It's time for us to make some new memories! The fabric has been chosen for the curtains (see above picture with the pink background and yummy looking cupcakes) & the paint has been picked out for the walls.
...This is going to be fun!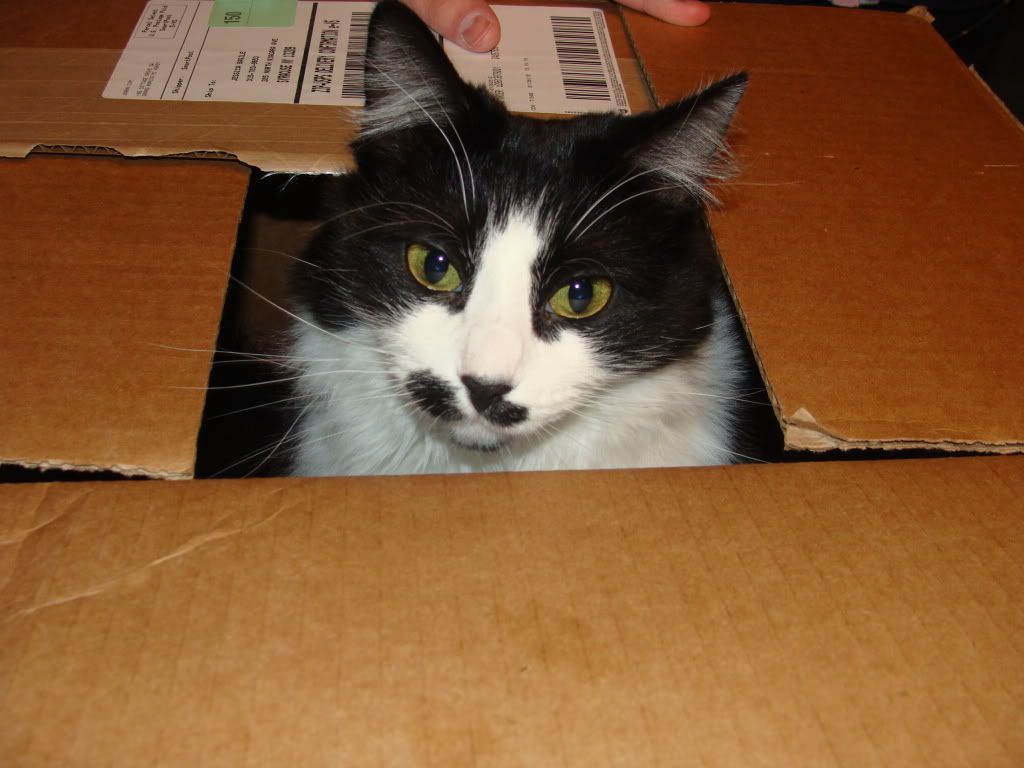 Boots in anticipation for the big move has made sure she is already packed... She does not want to be left behind!