We've decided to wind down summer of 2010 with as much summery-type goodness as we can possibly fit into our schedule.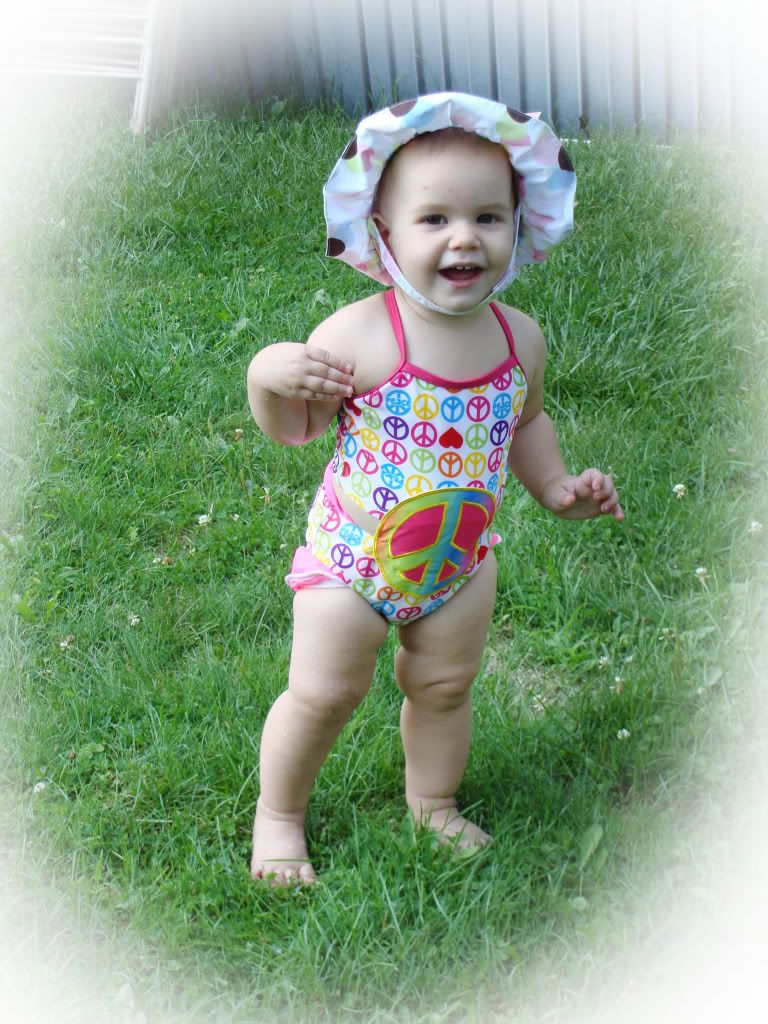 Bring on the sprinkler...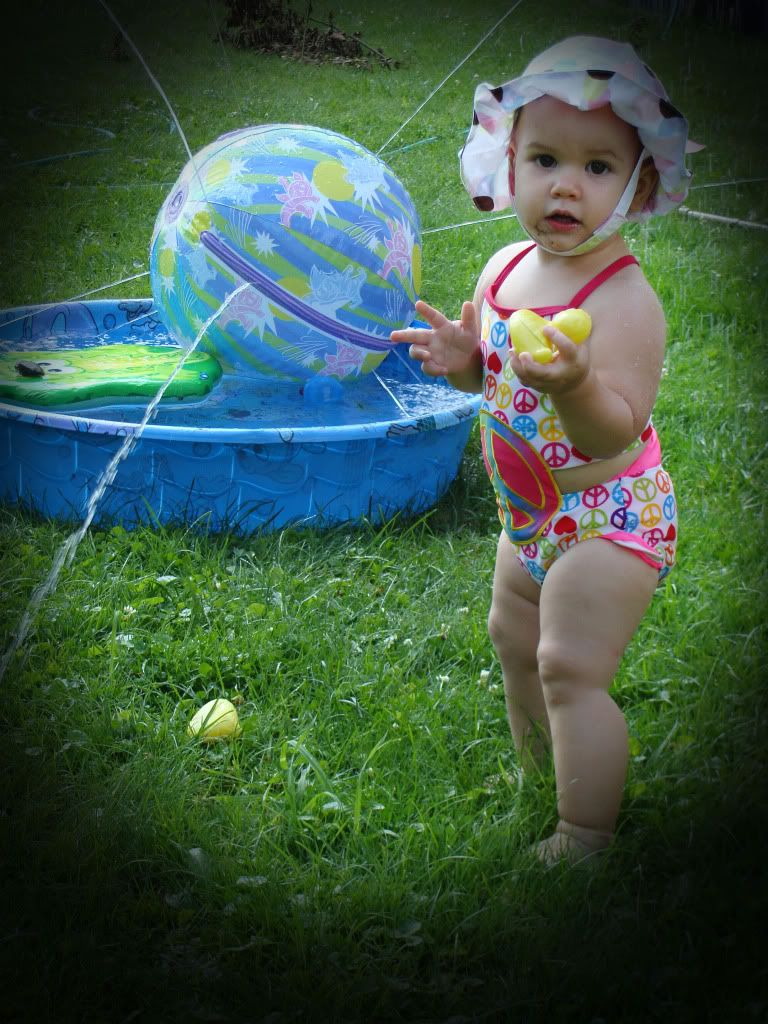 and the water balloons...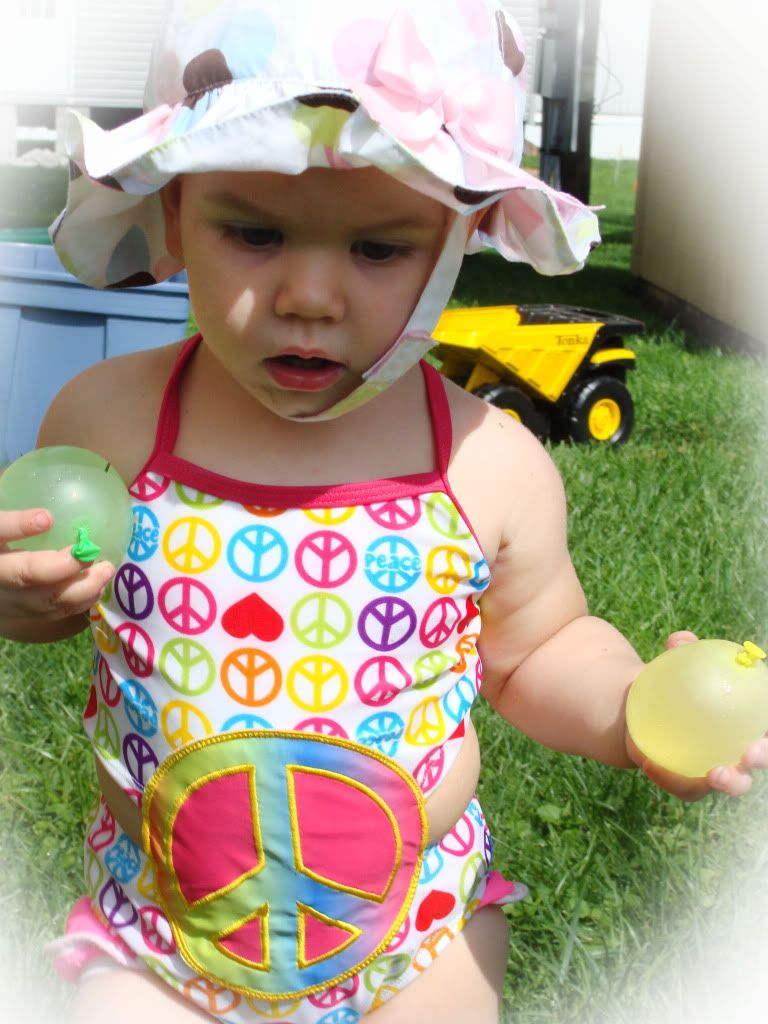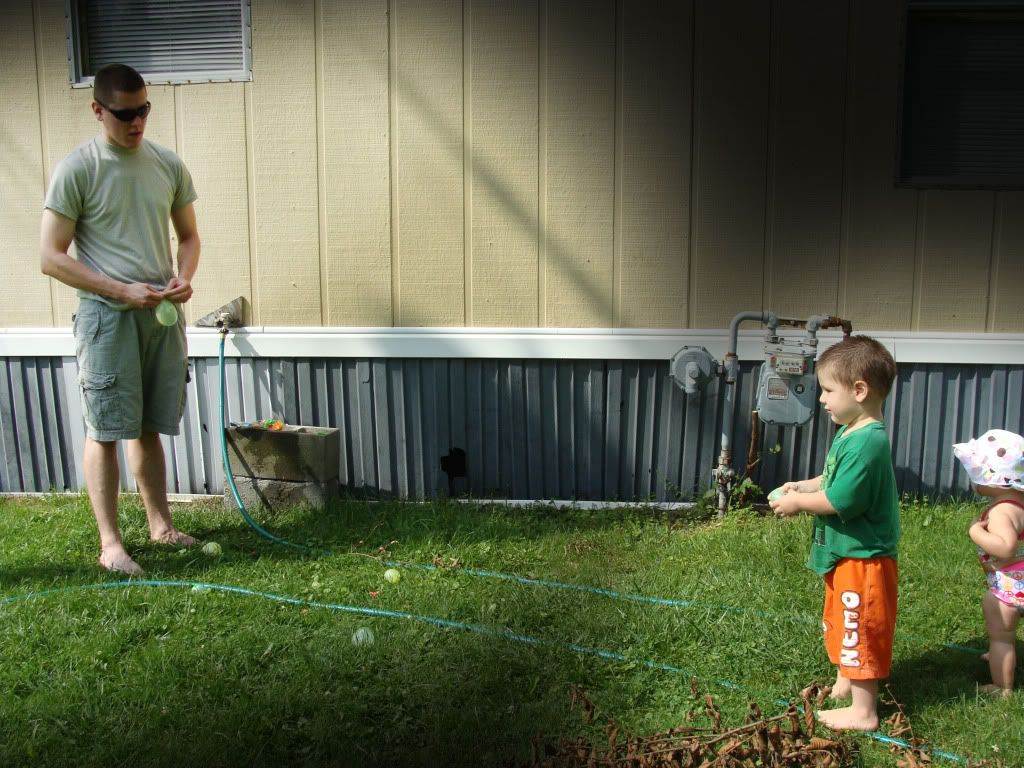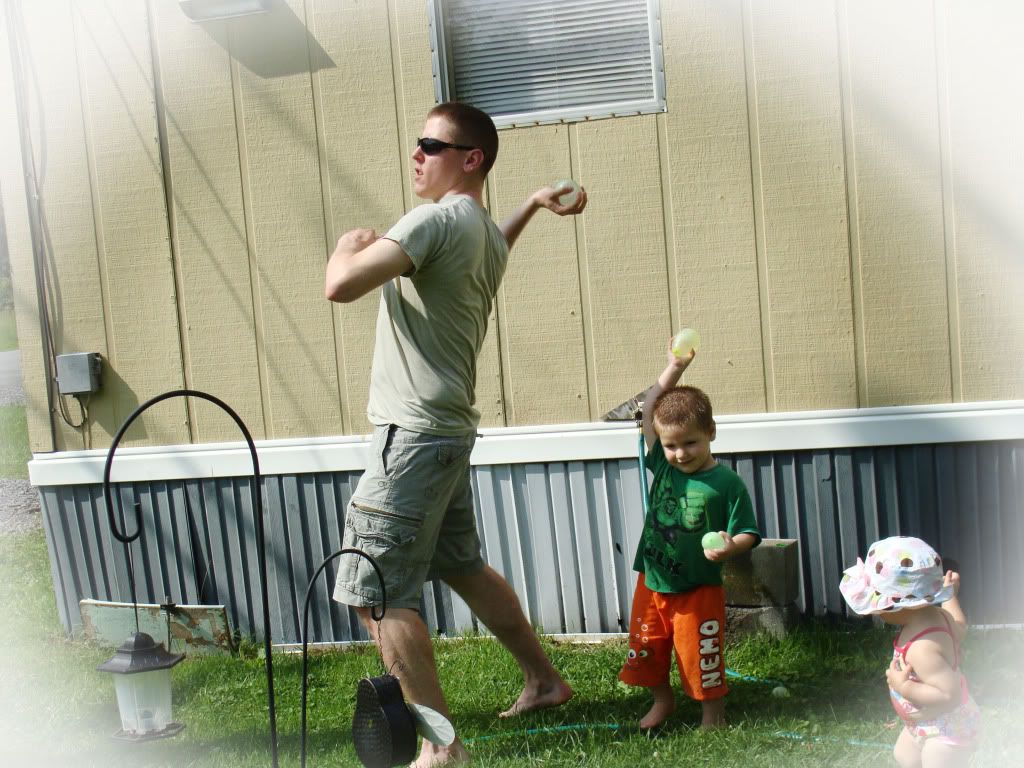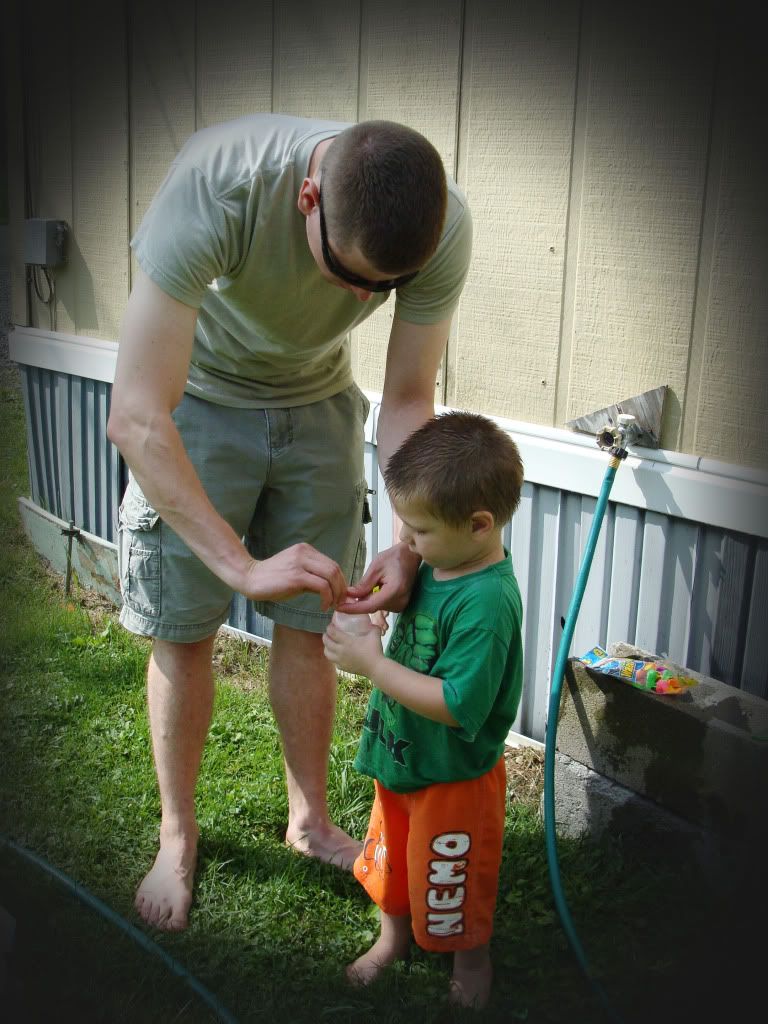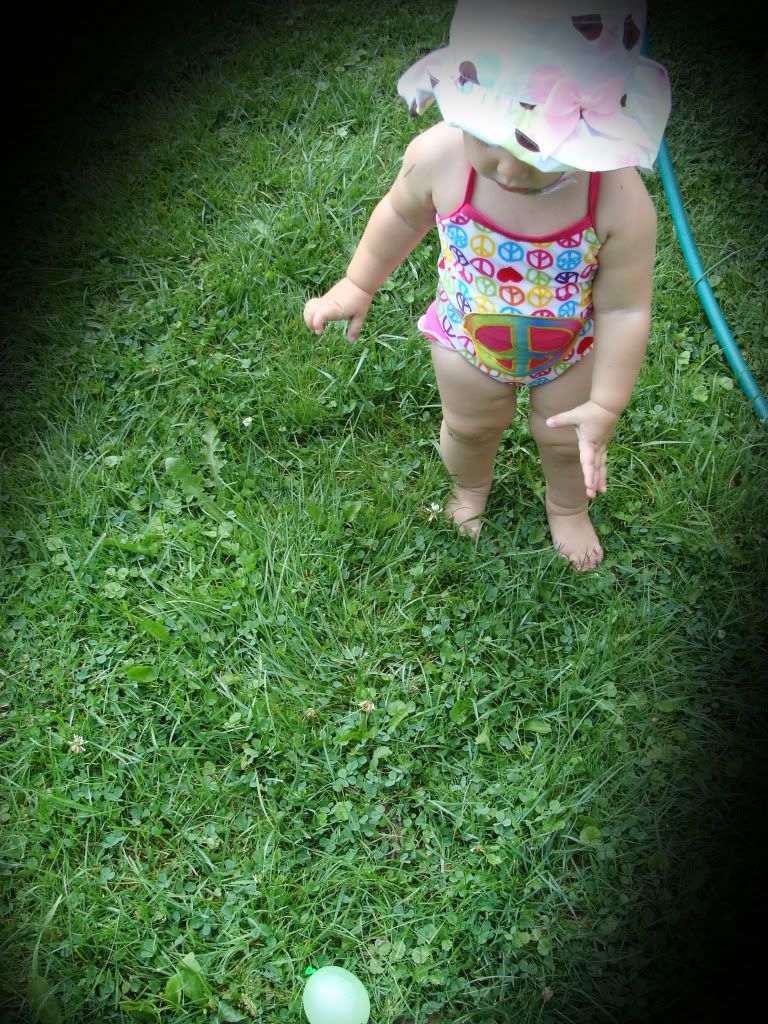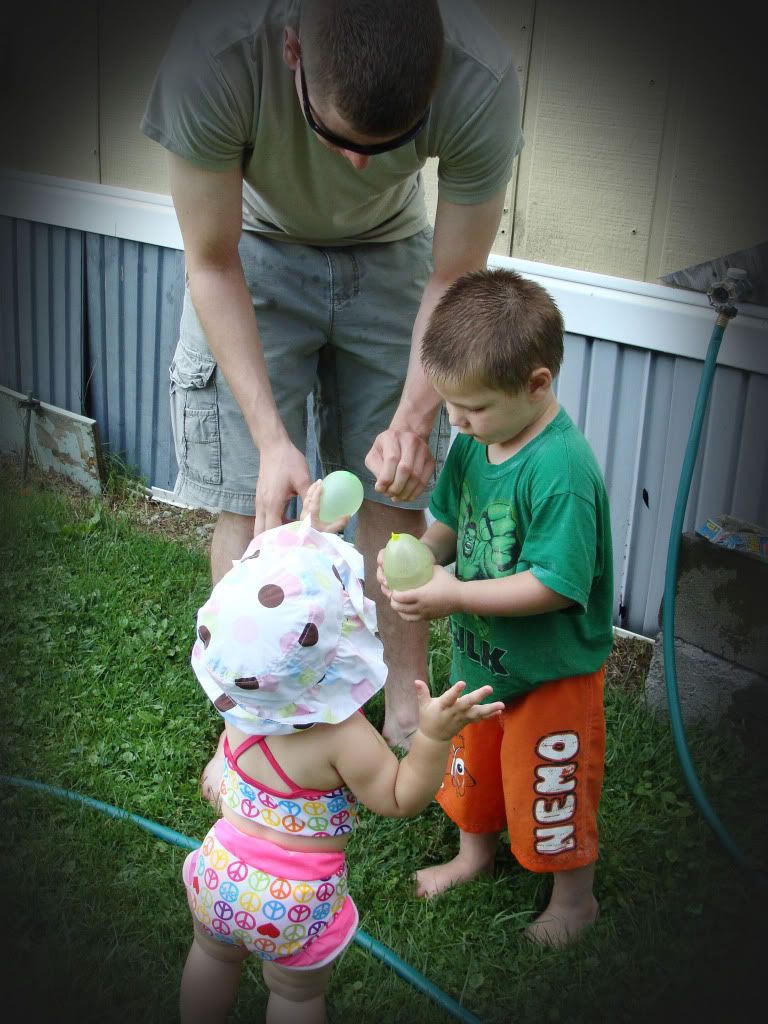 So, we've been soaking up every bit of lovely this August has to offer us. Down to the sweet sounds of sprinklers drip-dripping and the chirp-chirps echoing from up high in the trees. while summer songs with great memories attached dance 'round and 'round in our heads.
"every little thing gonna be alright."
Another one for the memory books... Josie and her deliciously cute chubby legs, hippy-esque swimsuit and her lovely polka-dotted sunhat. 'Girl has style.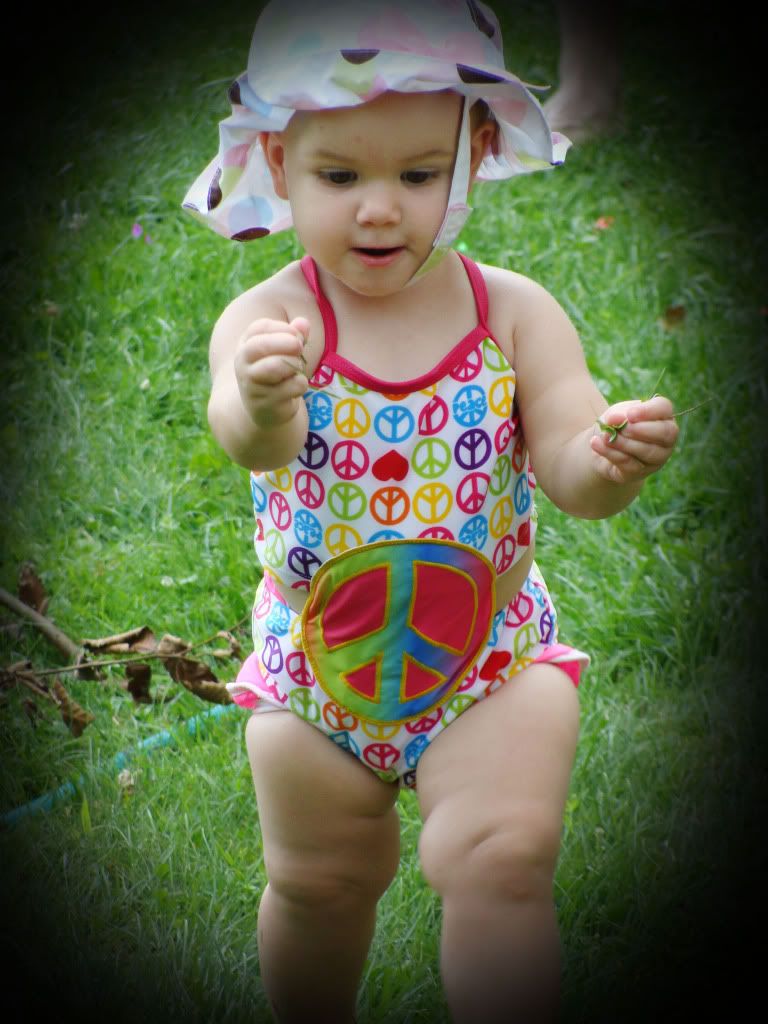 We often take wagon rides down our road, then we take a right, then a left, and go straight down to the little store that sells things like icecream and candy. Sometimes though... we do take the long way. Which requires off roading and baseball hats to keep the mosquitos away.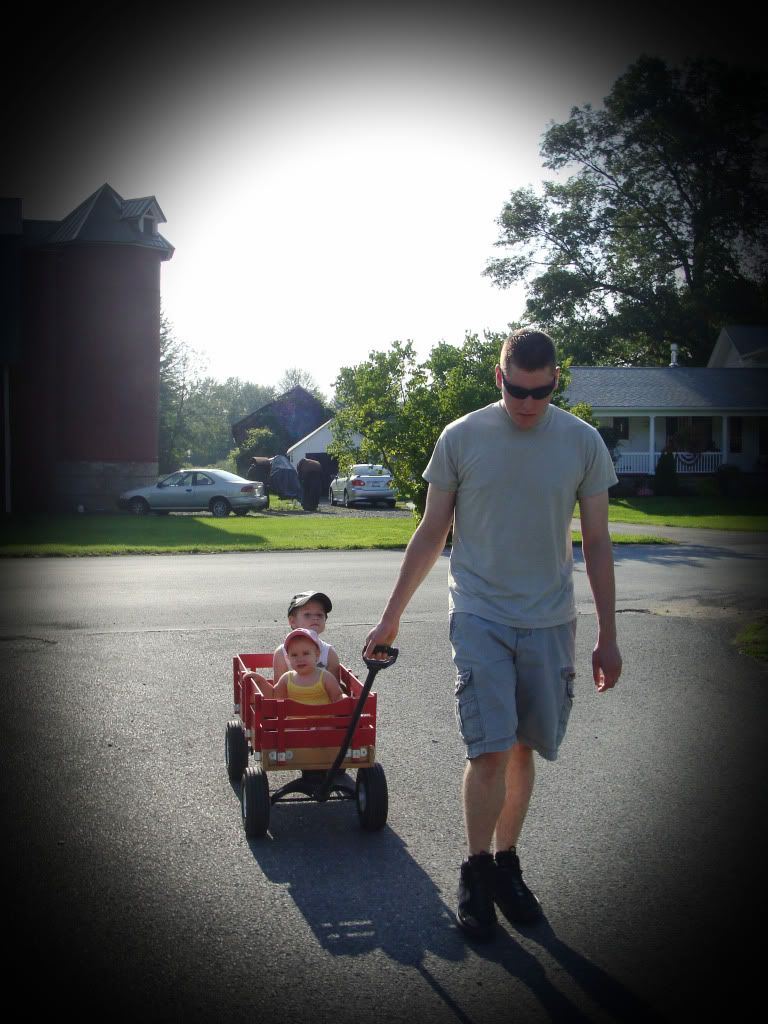 and, when we at last reach our destination and we fill our little wagon up with sweet treats... Our faces become flooded with smiles.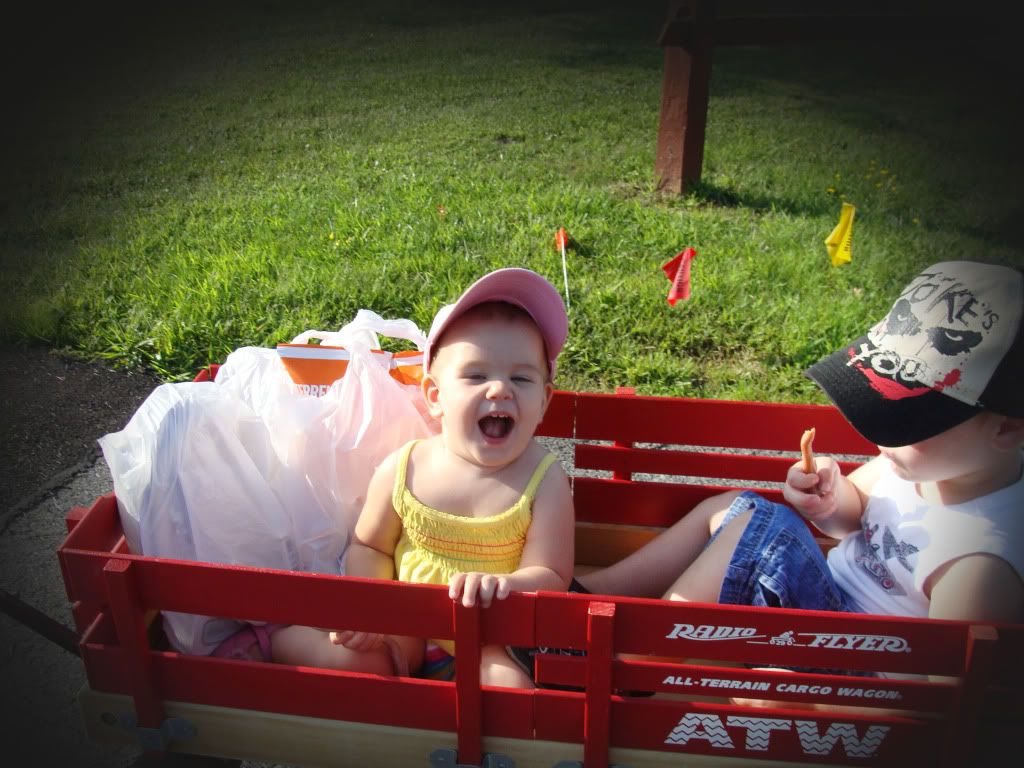 Uncle Joely. My brother Joel. He came to stay with us for a week and a half and he was so good to us. and he is amazing with his niece and nephew.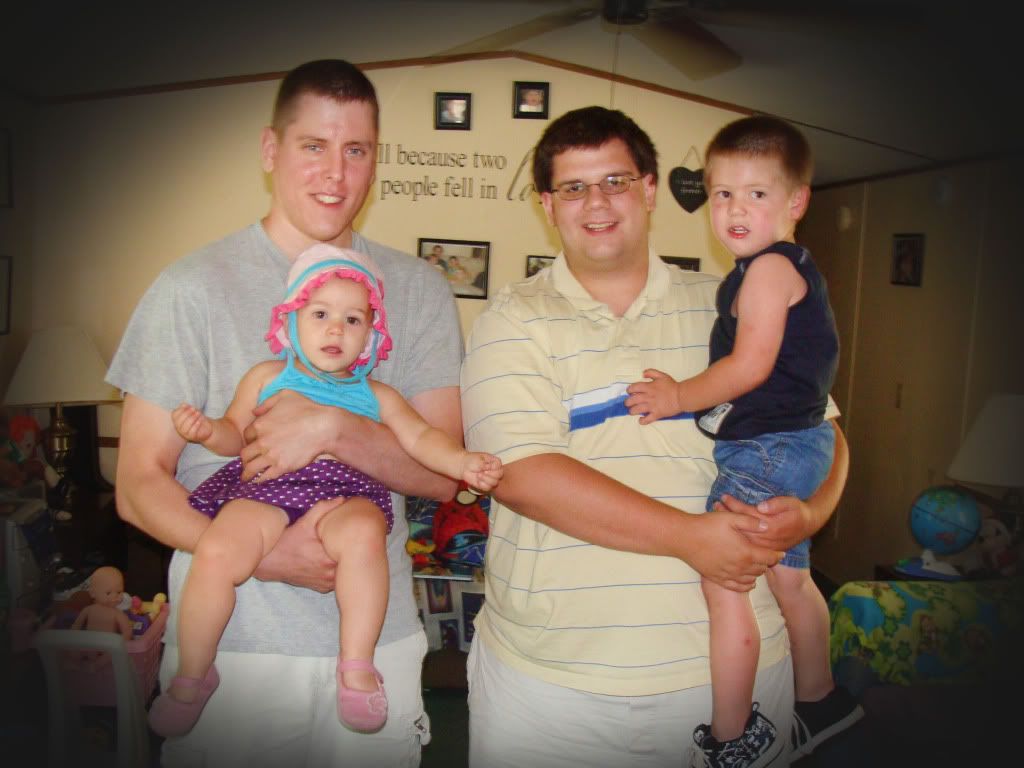 He surprised us with the mother of all gifts.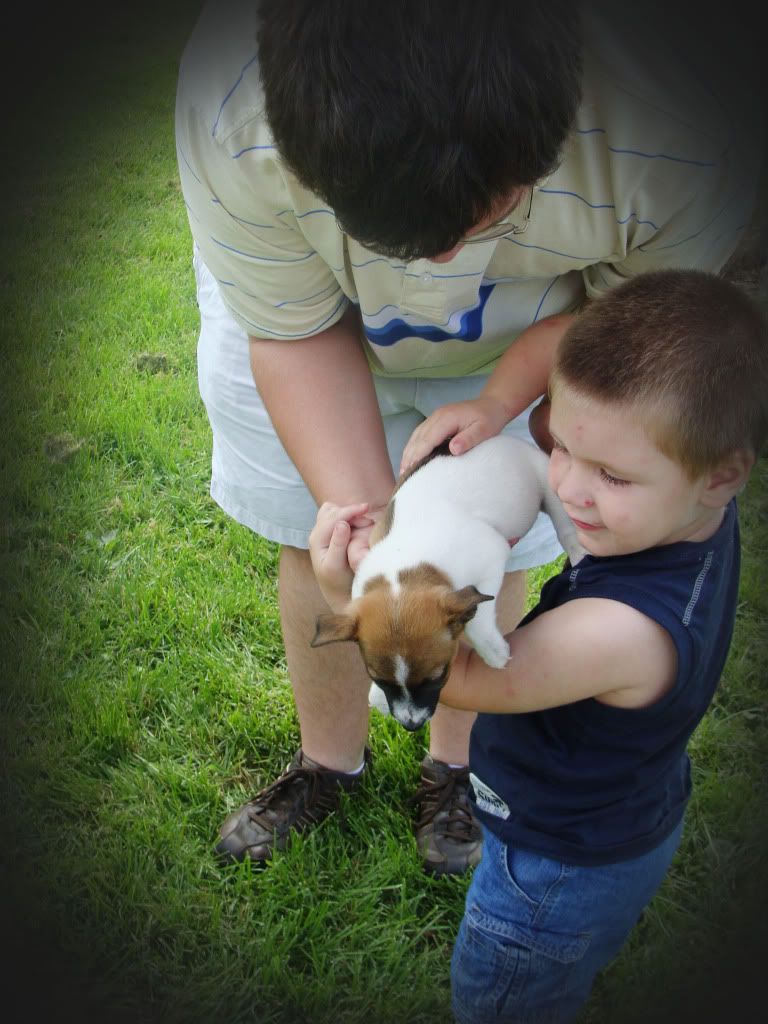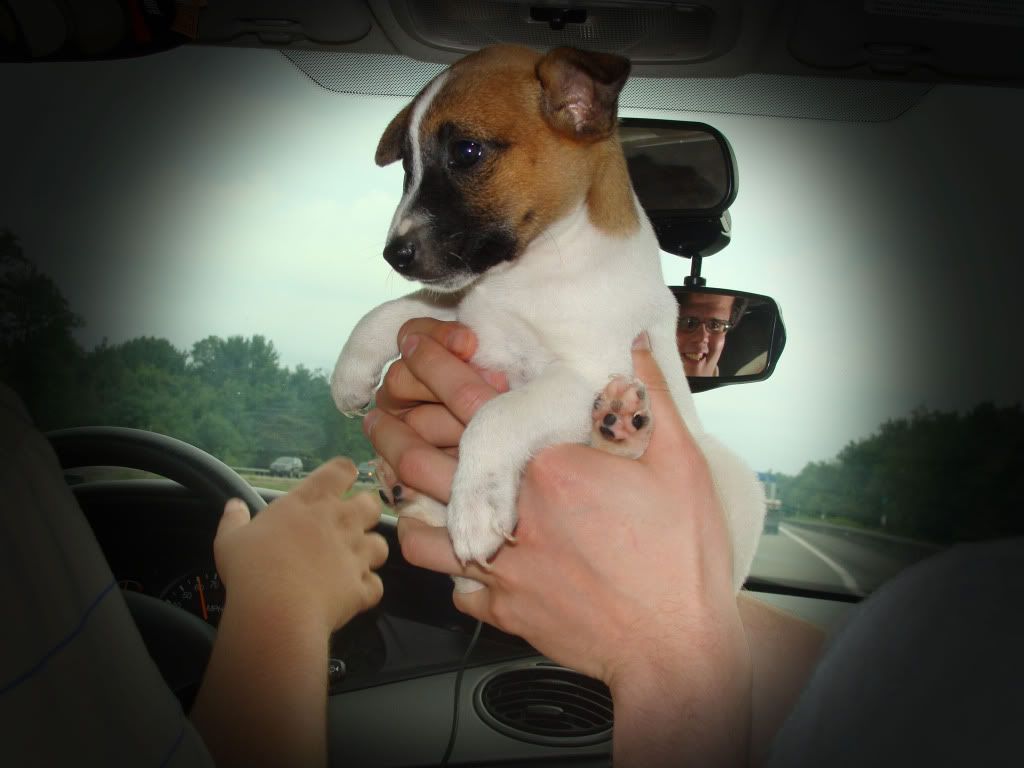 This is Wyatt Batman Sneakers Basile. Our Jack Russell Terrier.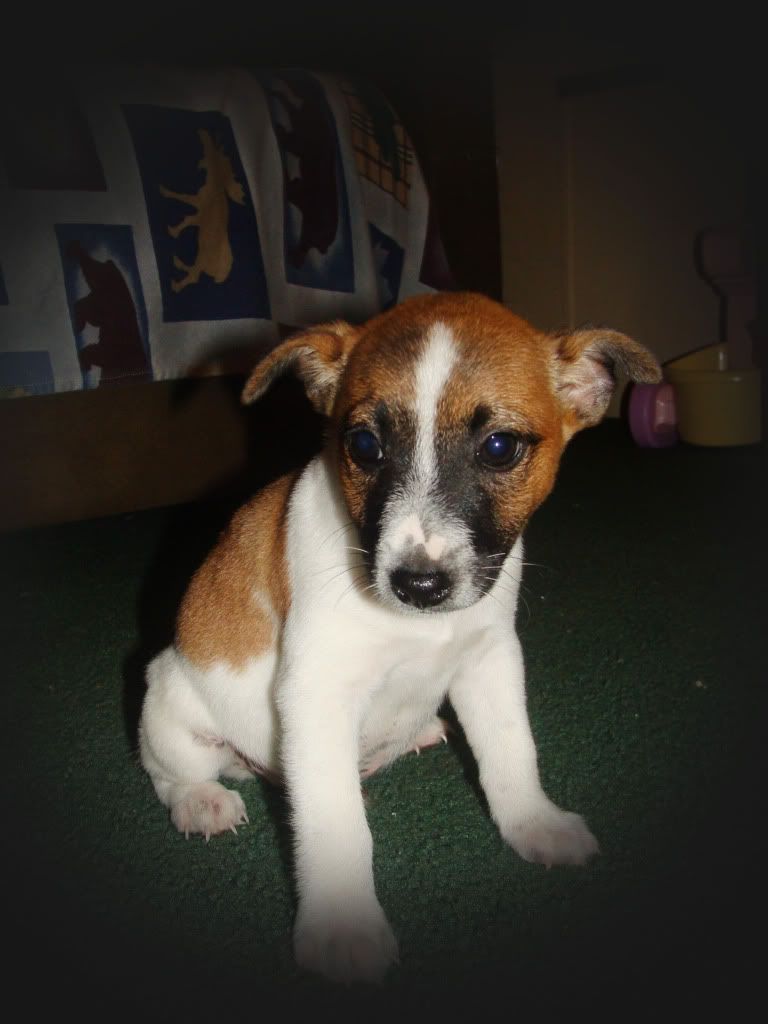 The official "collaring"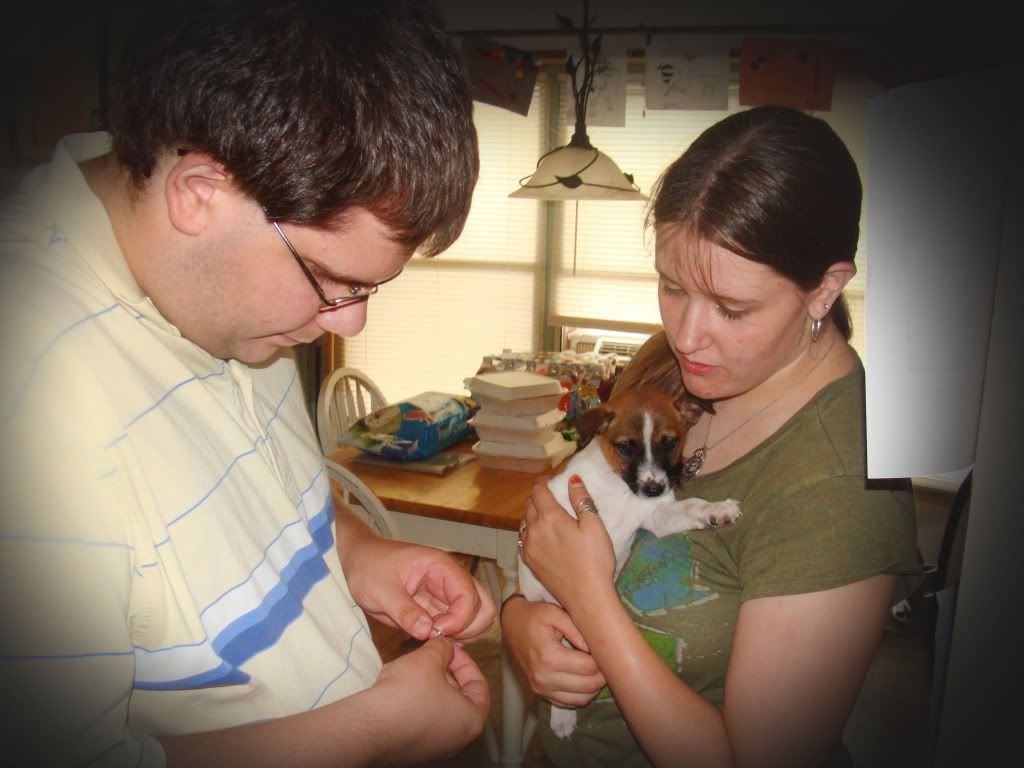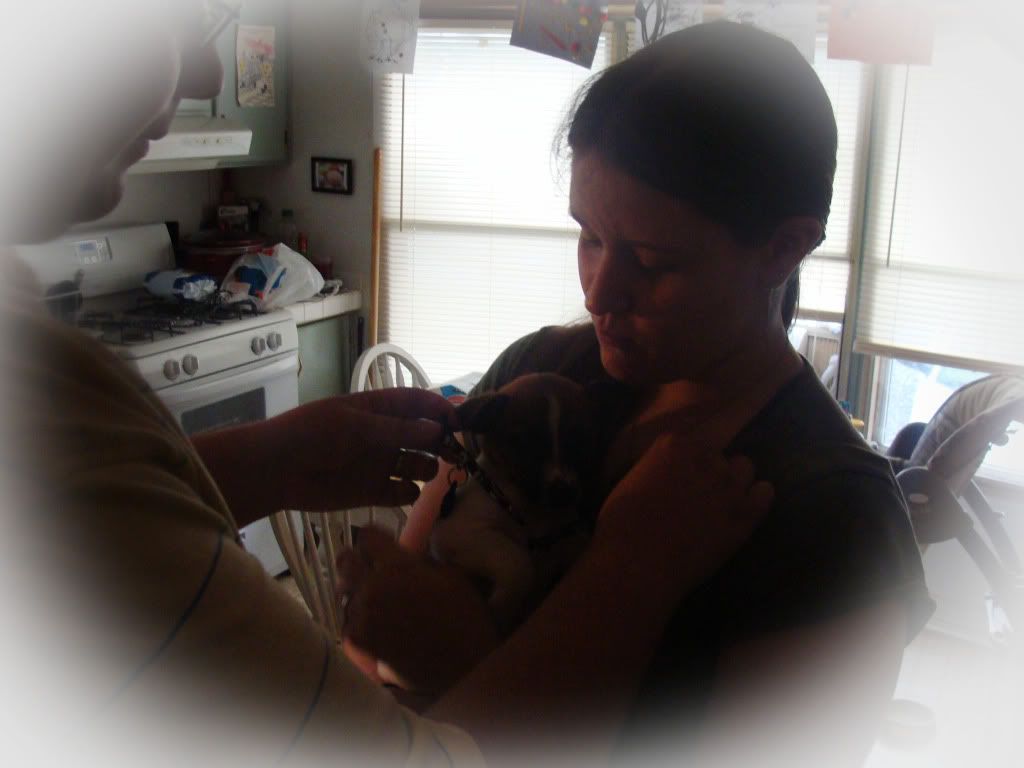 it's official now pooch, you're a Basile.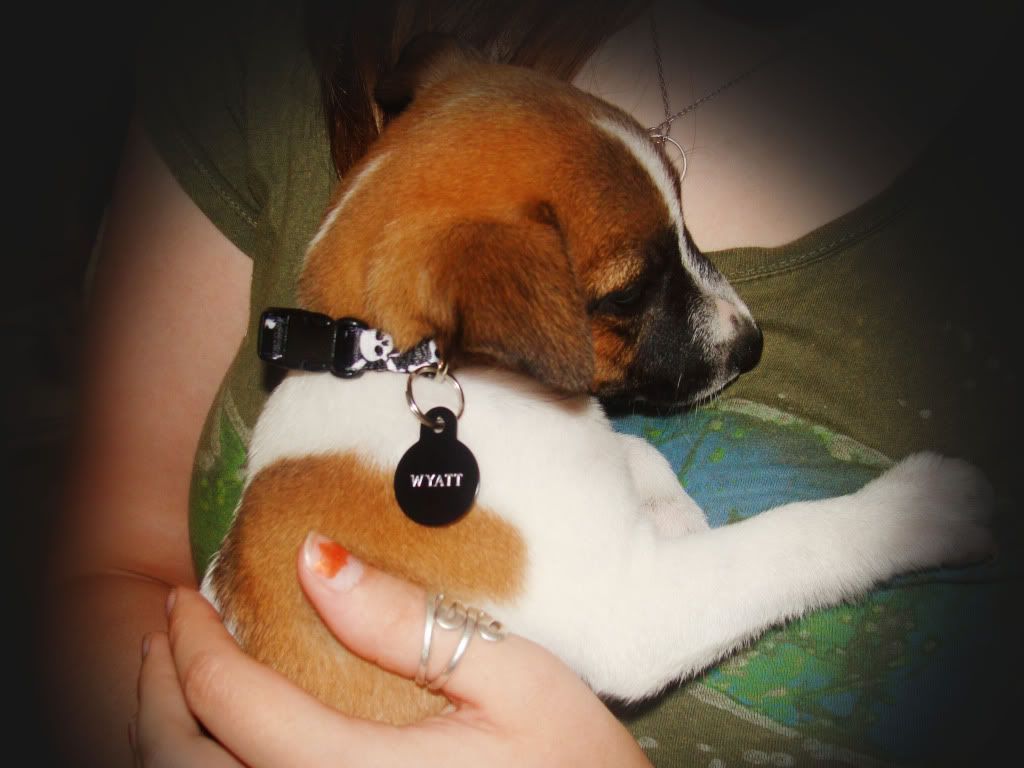 And, look, the dogs a hippy already...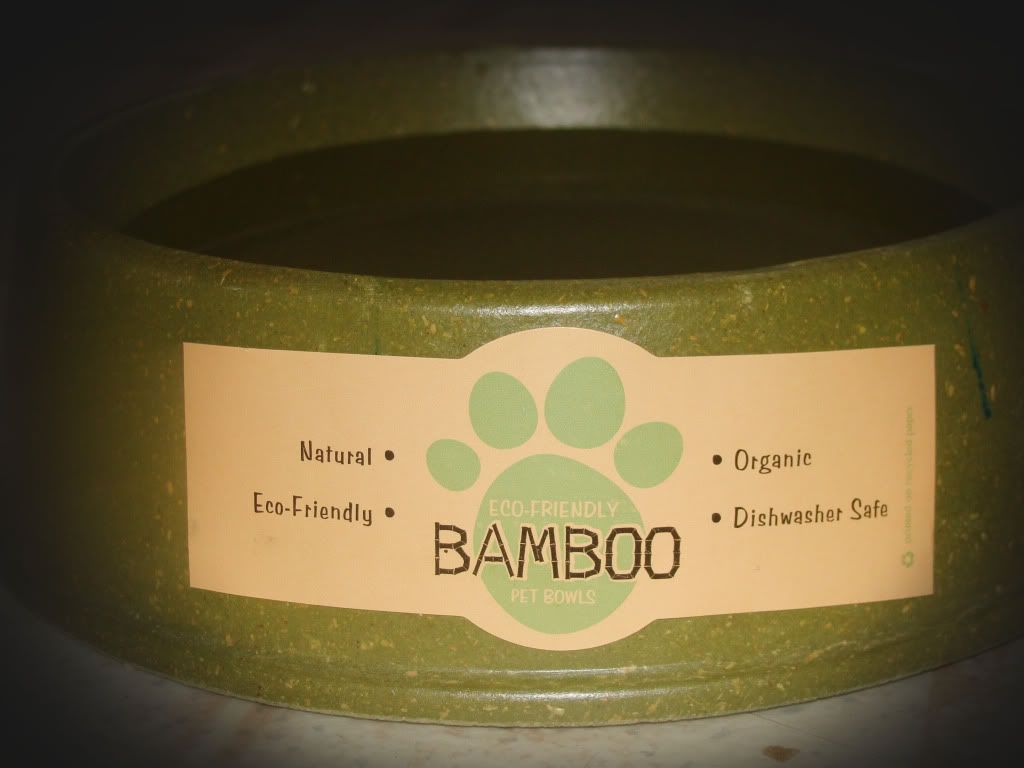 He can also do a killer Wishbone impression...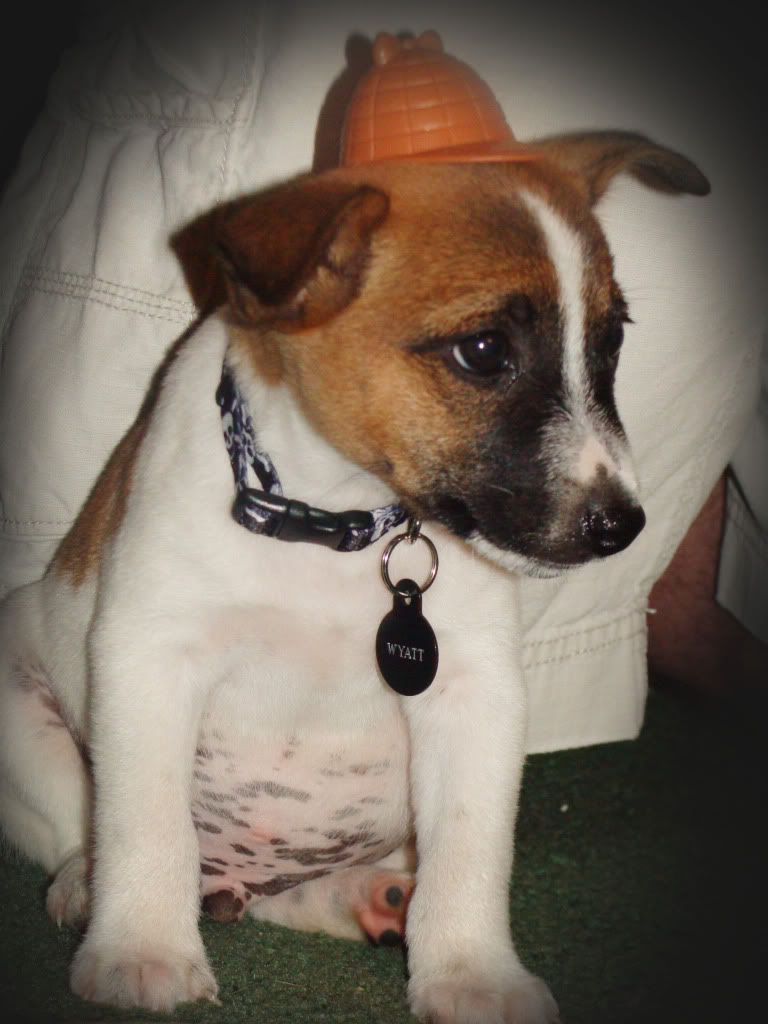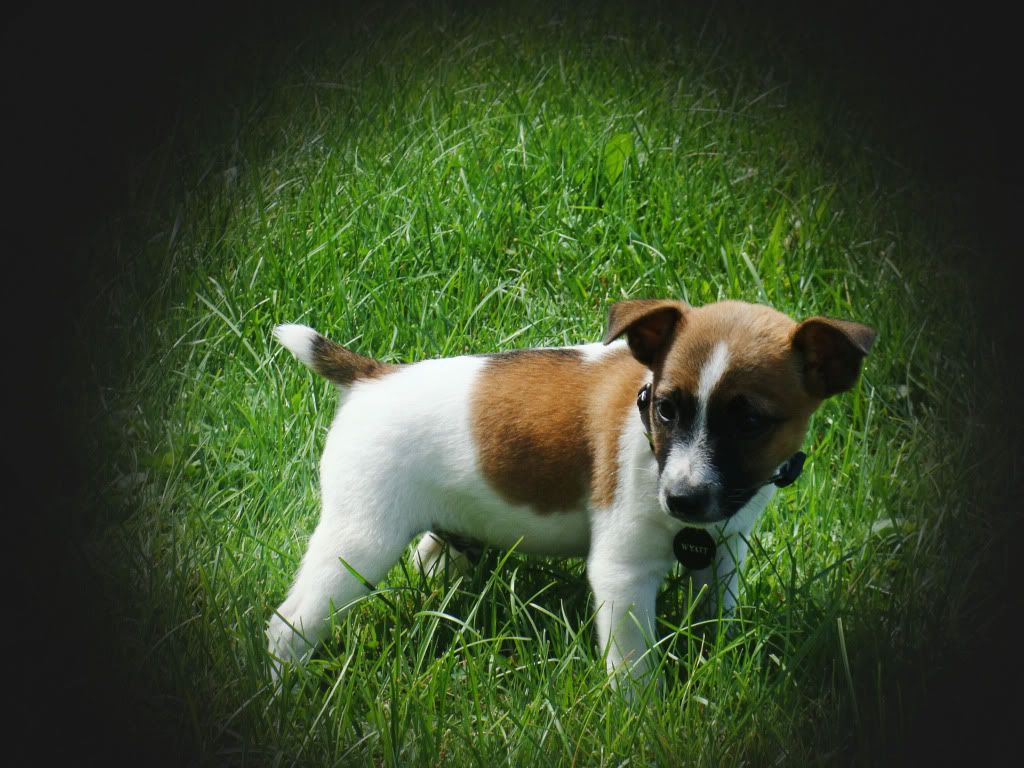 We brought him over to visit Gramoo, of course. And moo welcomed him into the family with arms wide open. ...and adorable hugs to give to the kids that just needed a good click from the camera.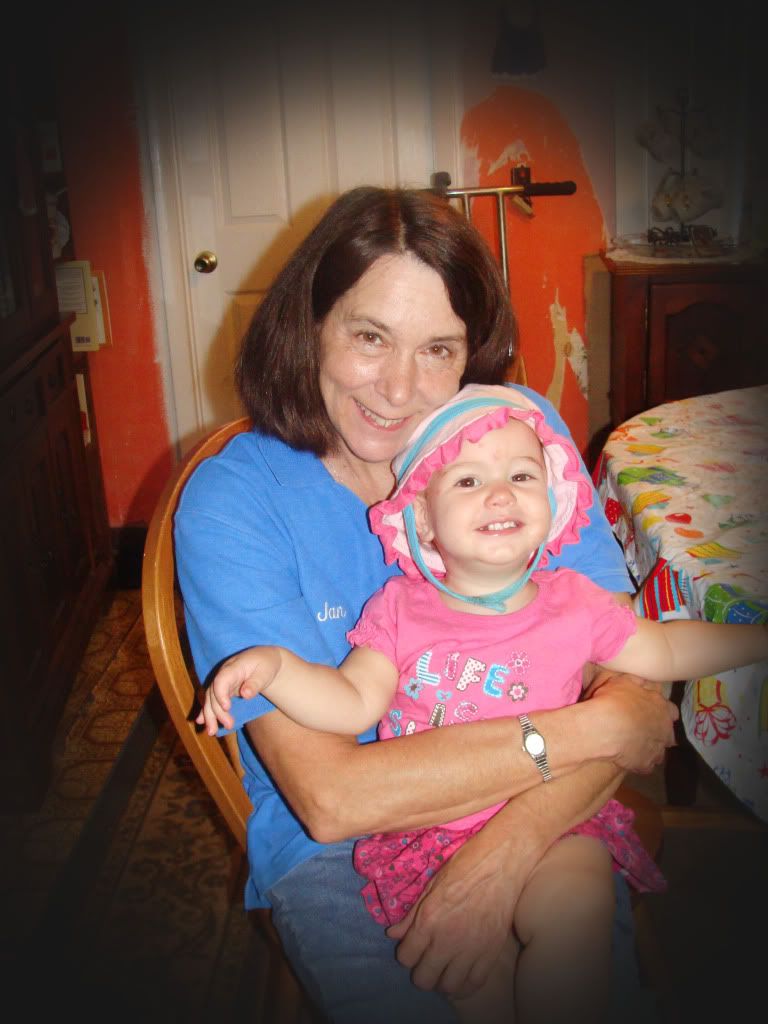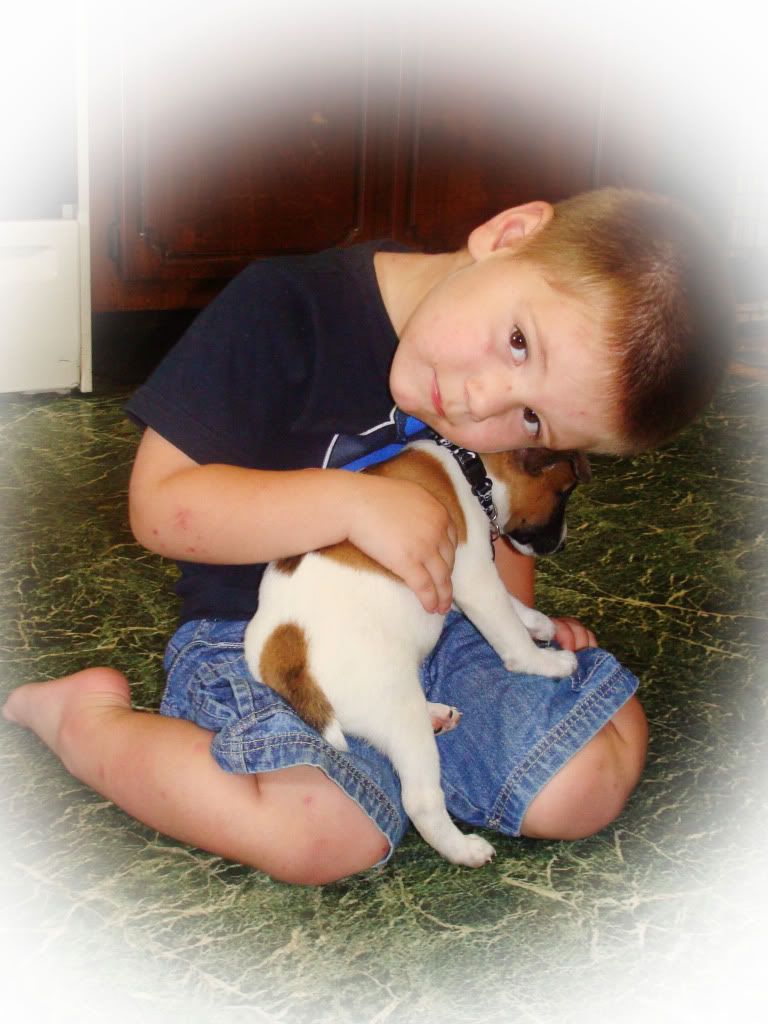 His first weekend with the Basile family was spent in a cottage near the lake up in Old Forge. No pooch,
I'm sorry
. We don't really live here all the time.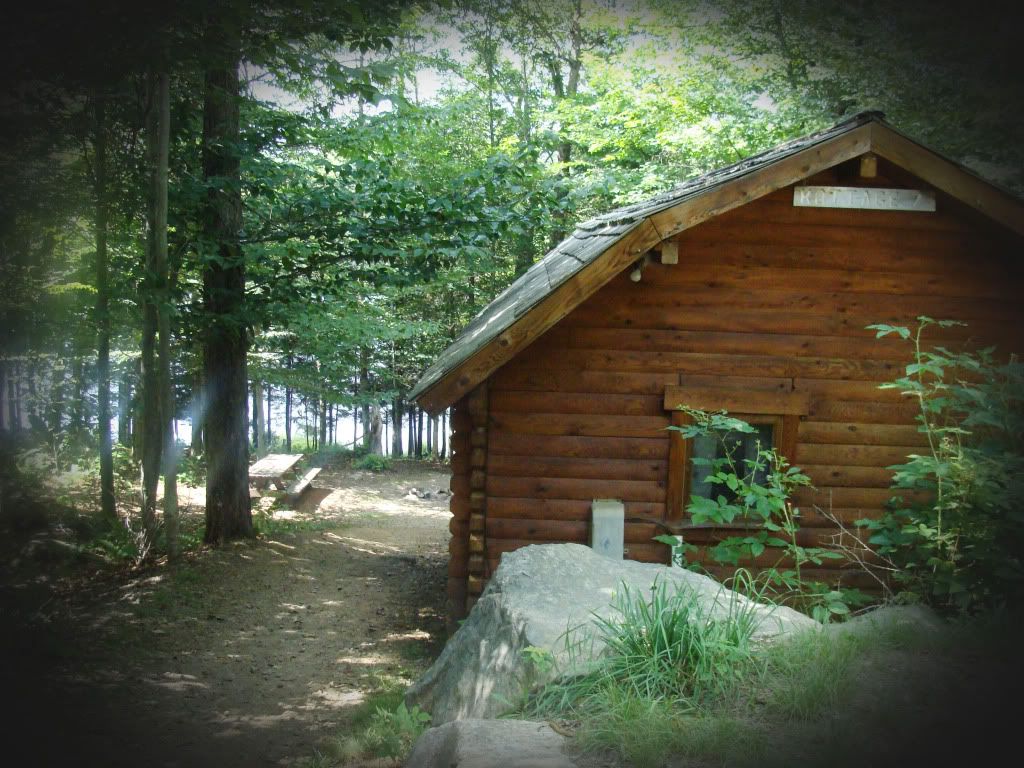 He probably thought he struck gold.
Oh yeah, pooch... we always sit on nicely crafted wooden porch swings and stare out at the beauties of the forest and lake as we contemplate the meaning of life.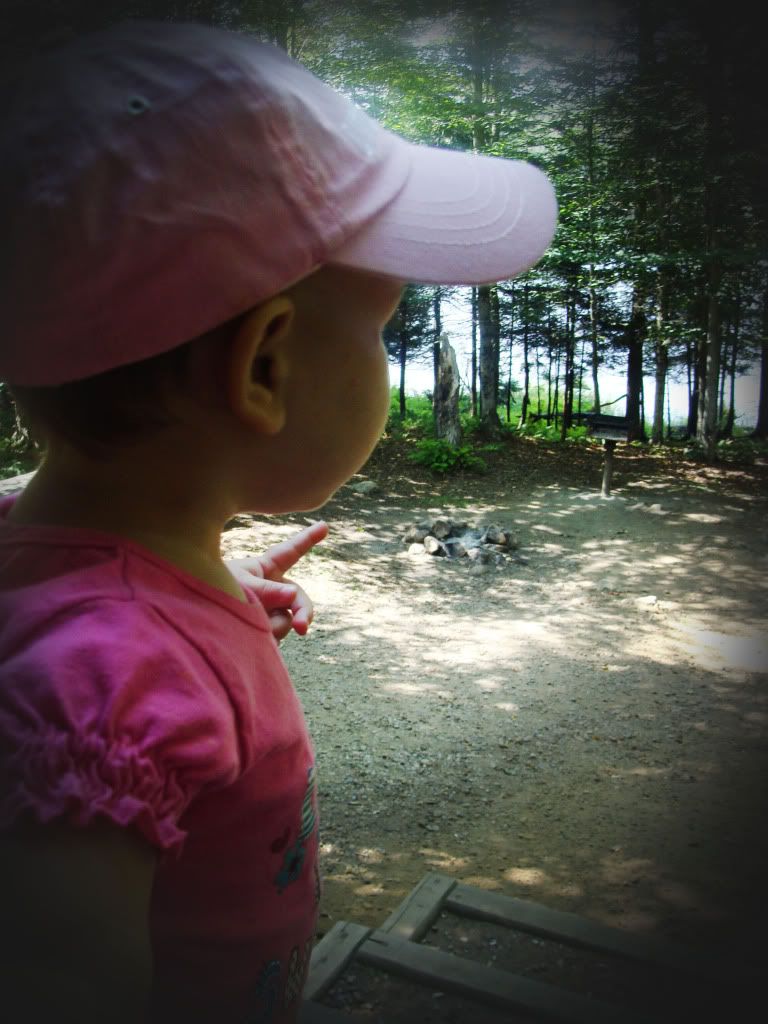 Truth is, our boy is in
love
with his new dog. -Our new dog. and every story starts and ends with the words, "Wyatt" or "Dog." and every smile that shines on his face when he sees that little puppy running toward him is worth every last piddly stain on the carpet. The kid is in love.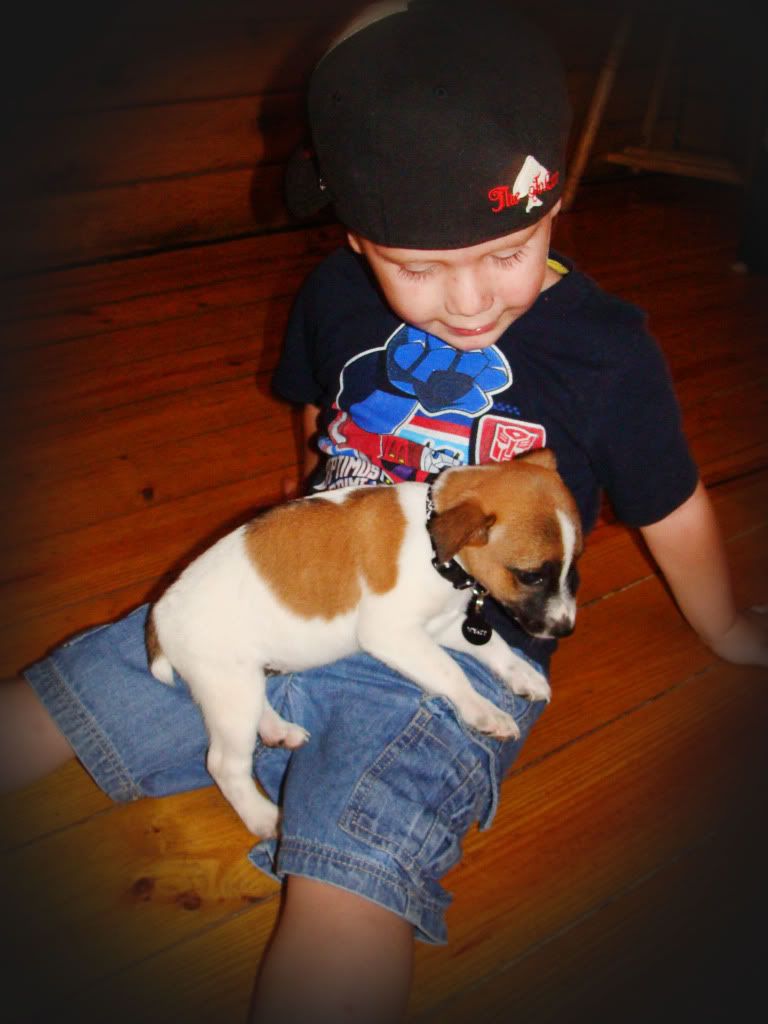 ..."Mama, where did Wyatt go?"...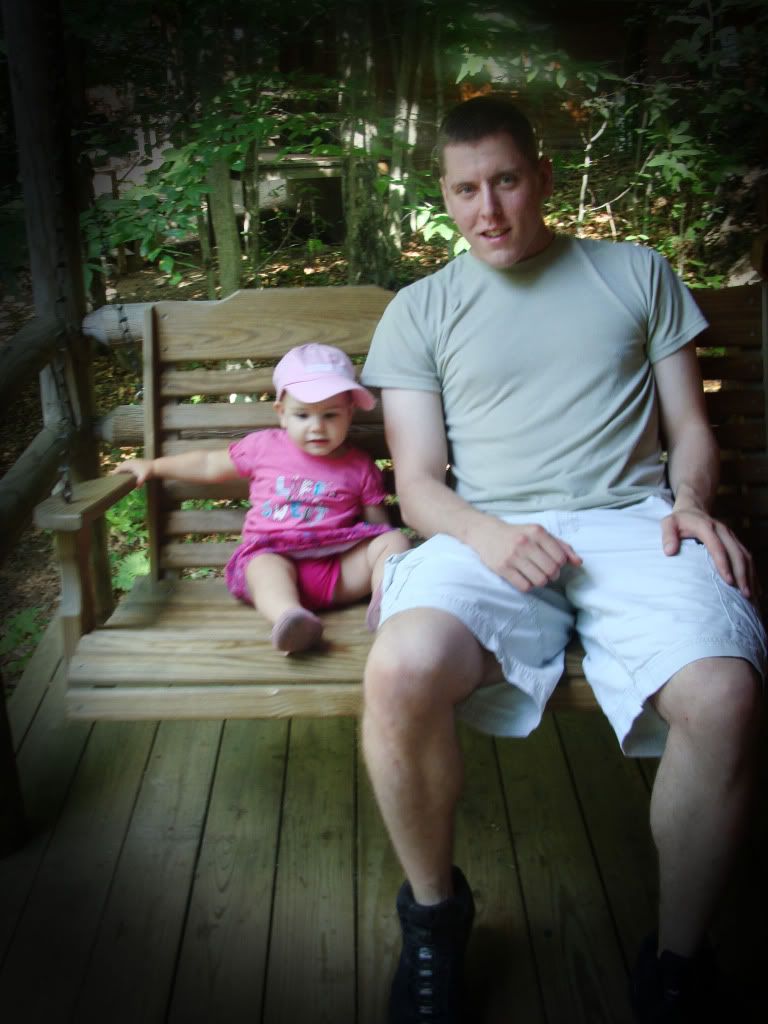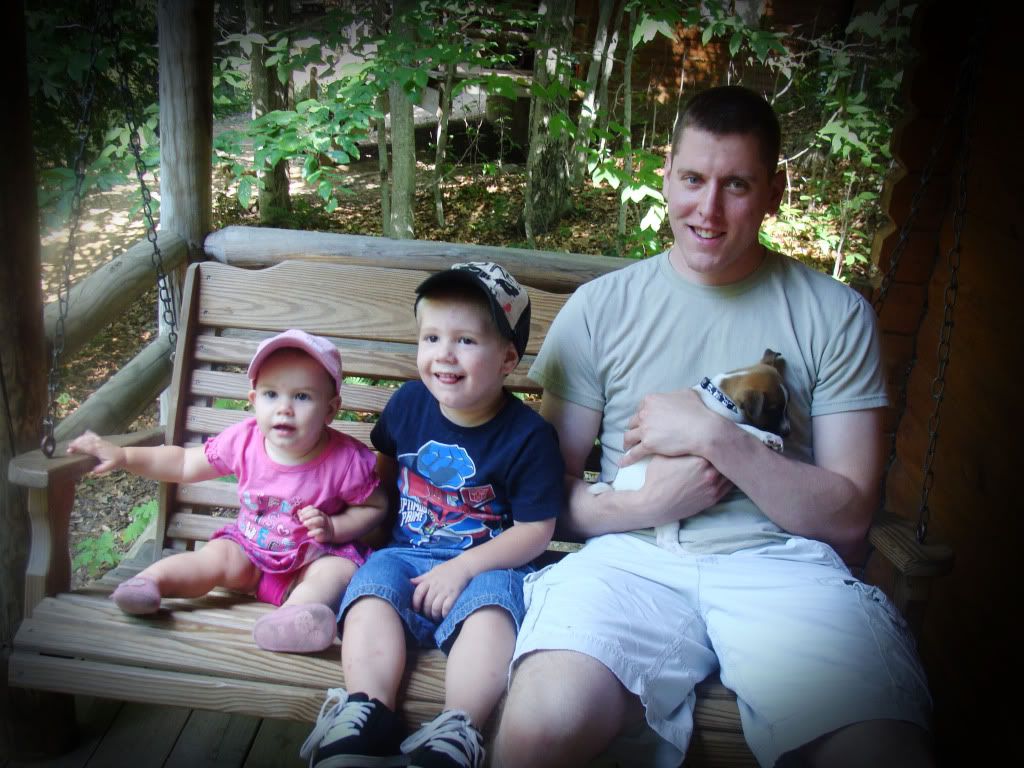 We had a lot of fun.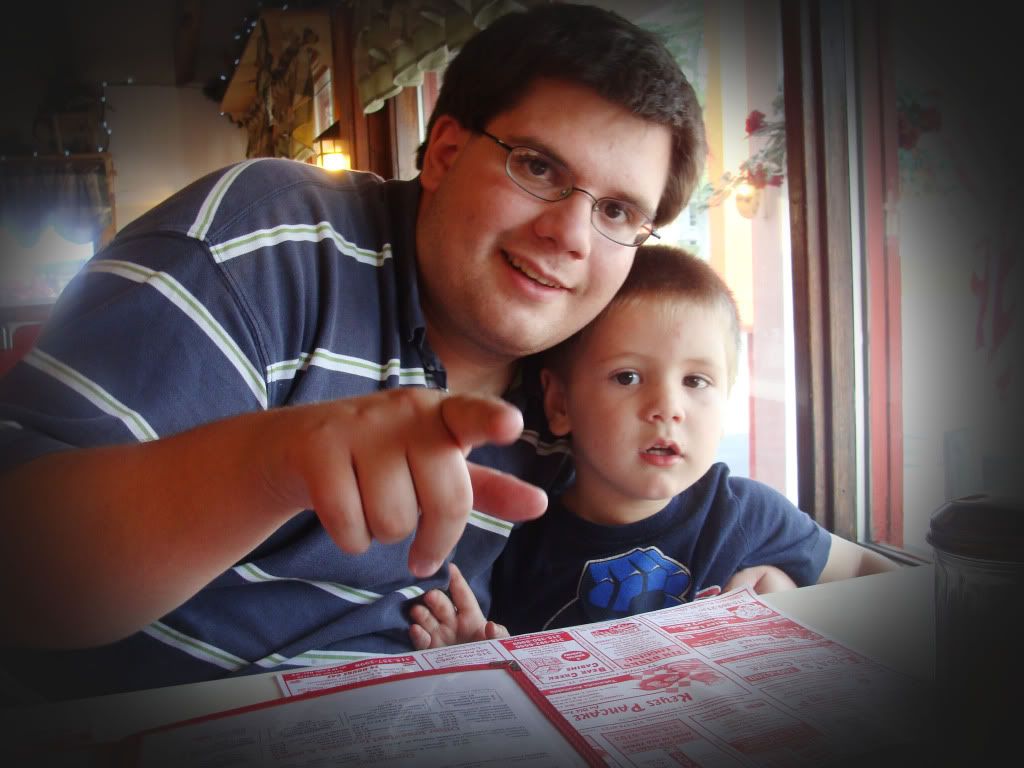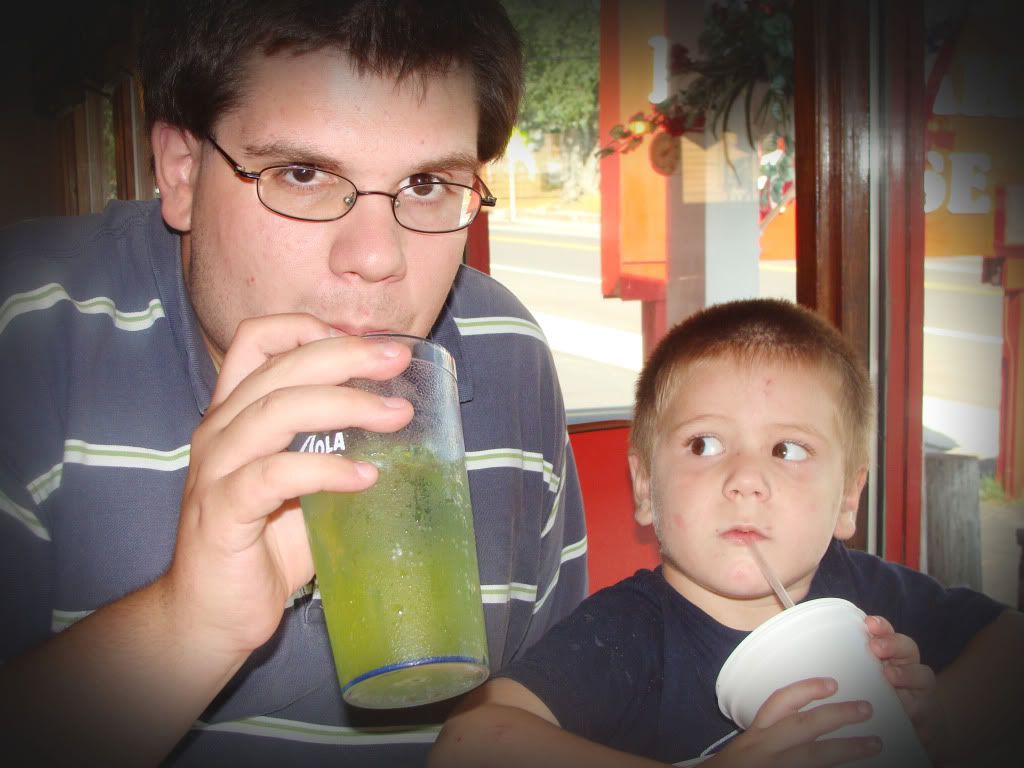 "I dare you to stand in front of the pancake house sign so I can take your picture."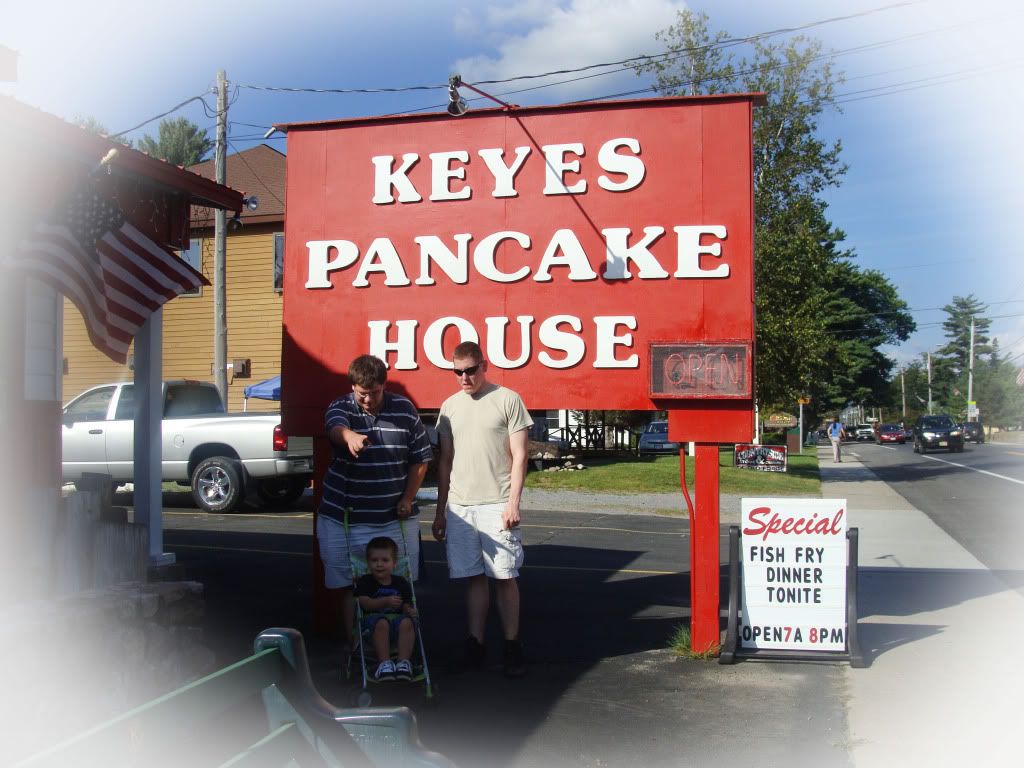 ...
Done.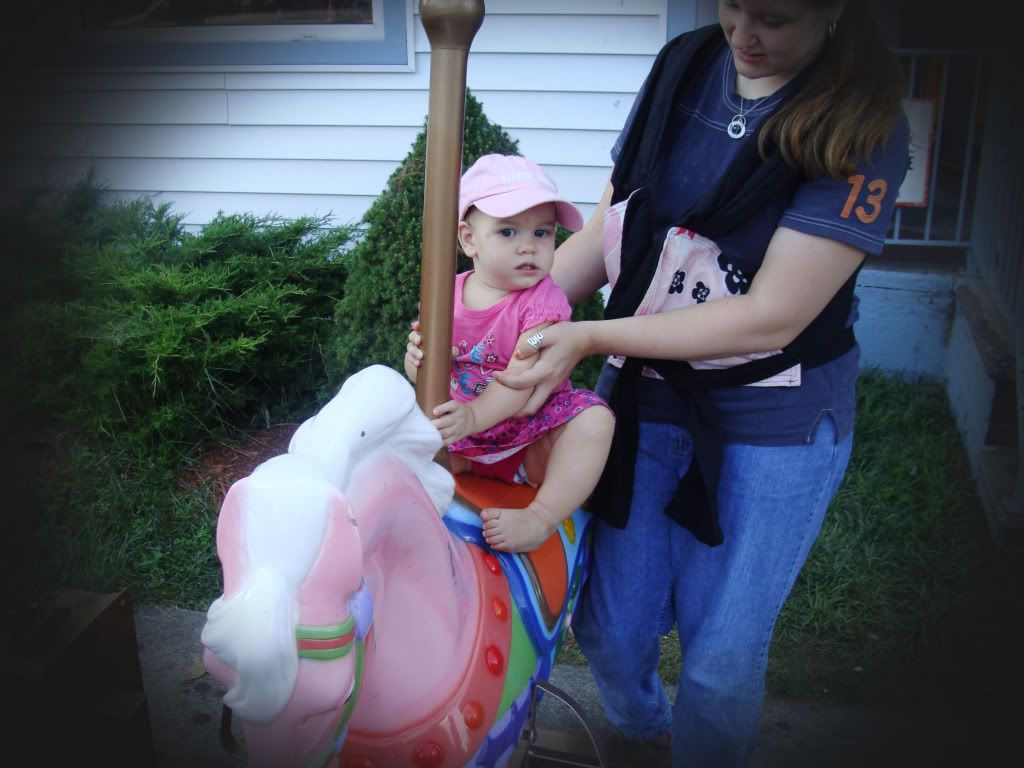 They had a park which was empty by the time we stopped by. And where some kids might be happy in a situation like that Ashton sighed a bit and said, "mama, where'd they all go?" But he played happy any way. And Josie? Well, she swang smiling at her feet ticklin' mama in front of her.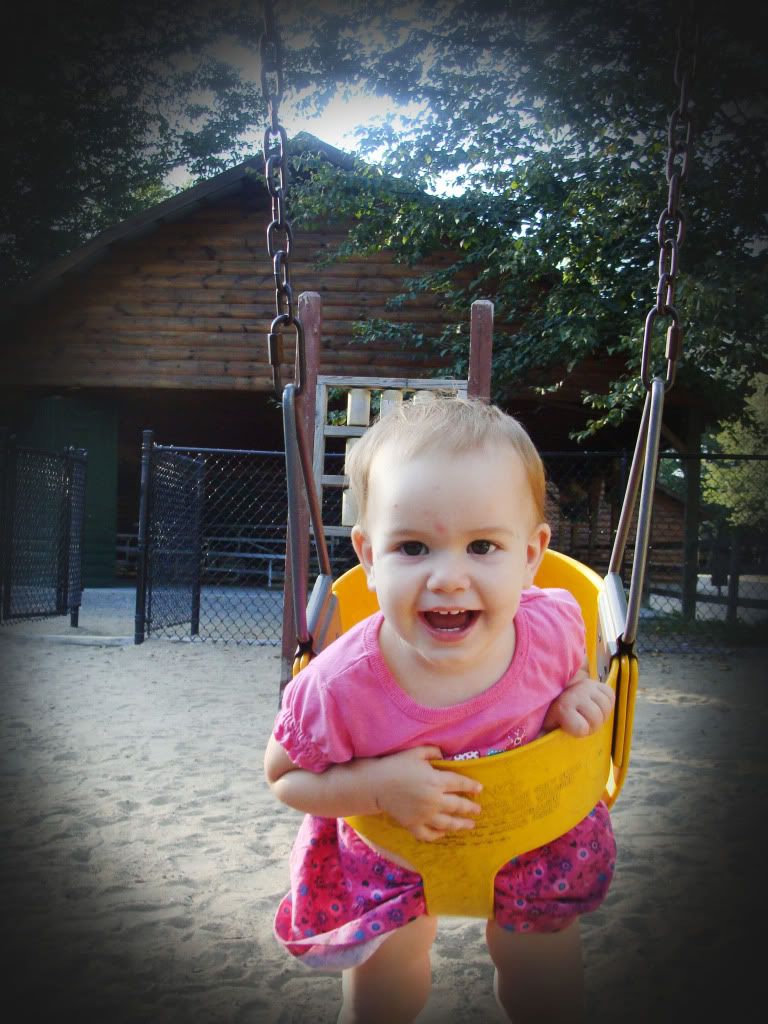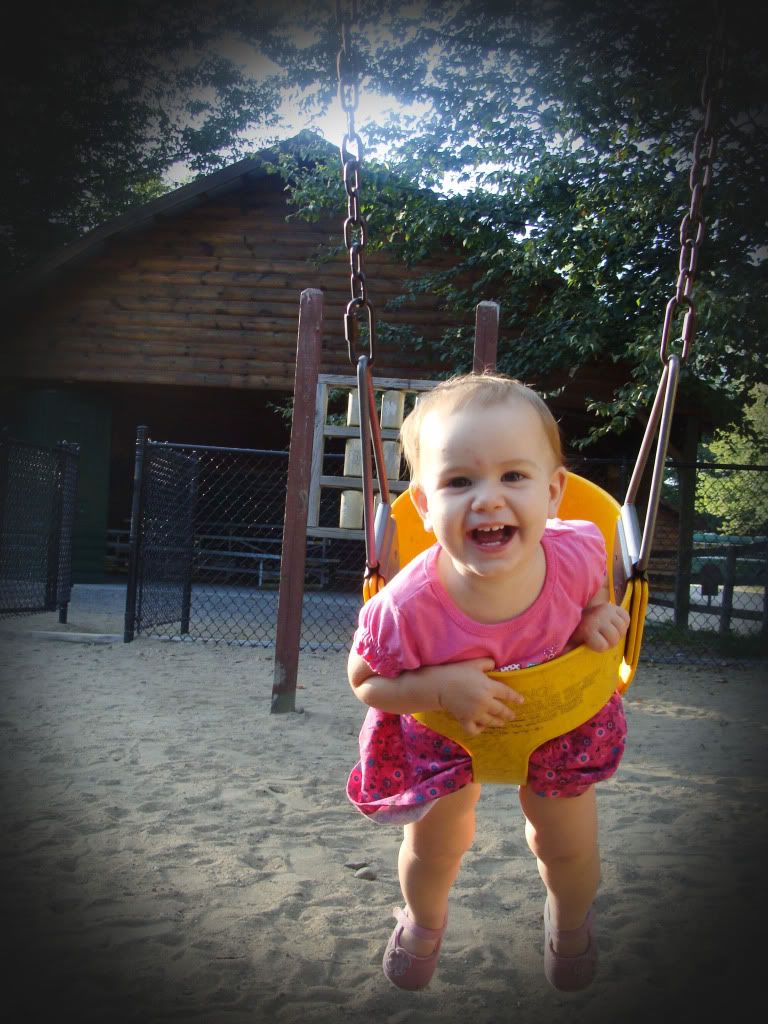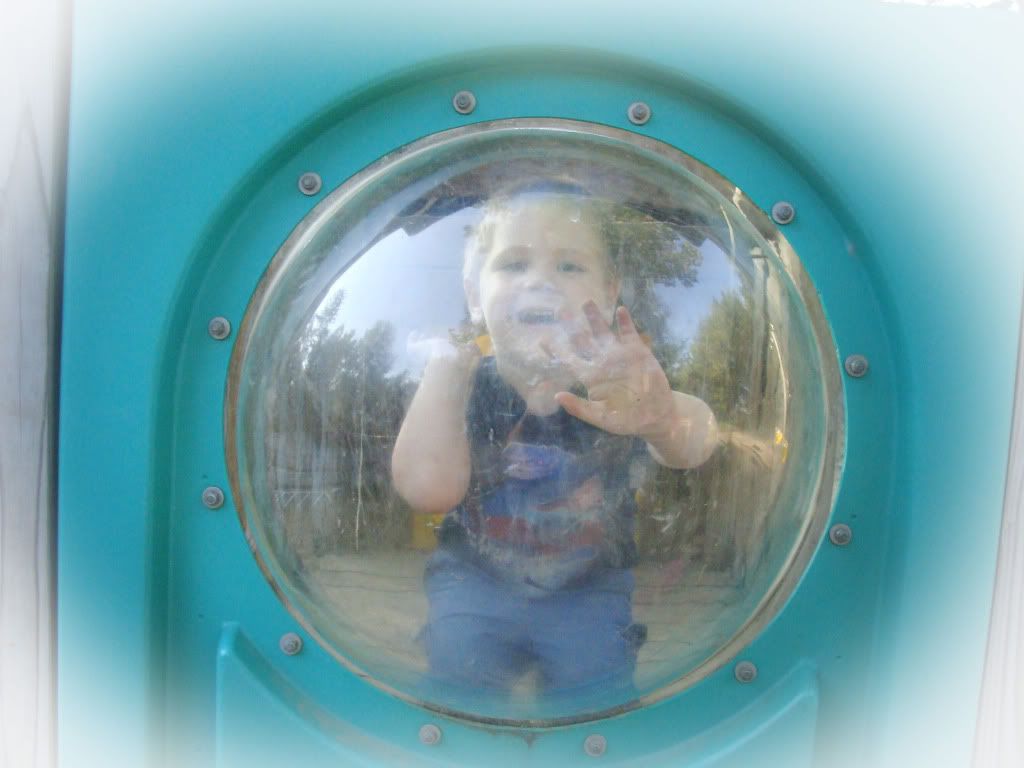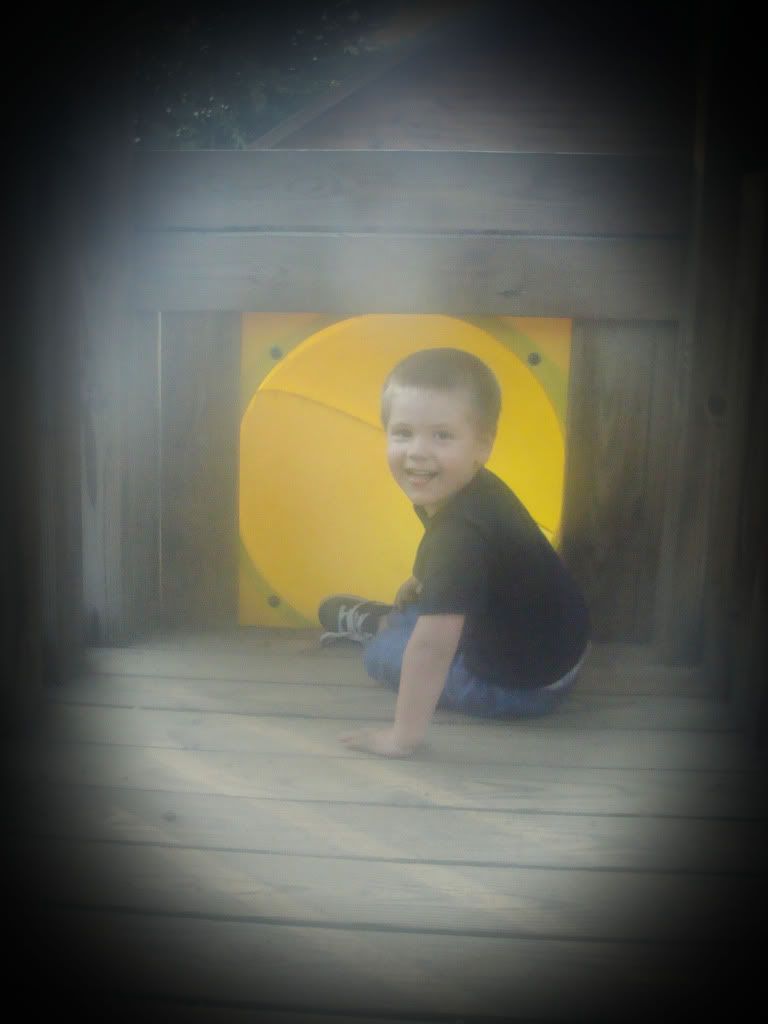 Honestly, what's camping without a game room on site that's stocked with things like crane games and skee ball?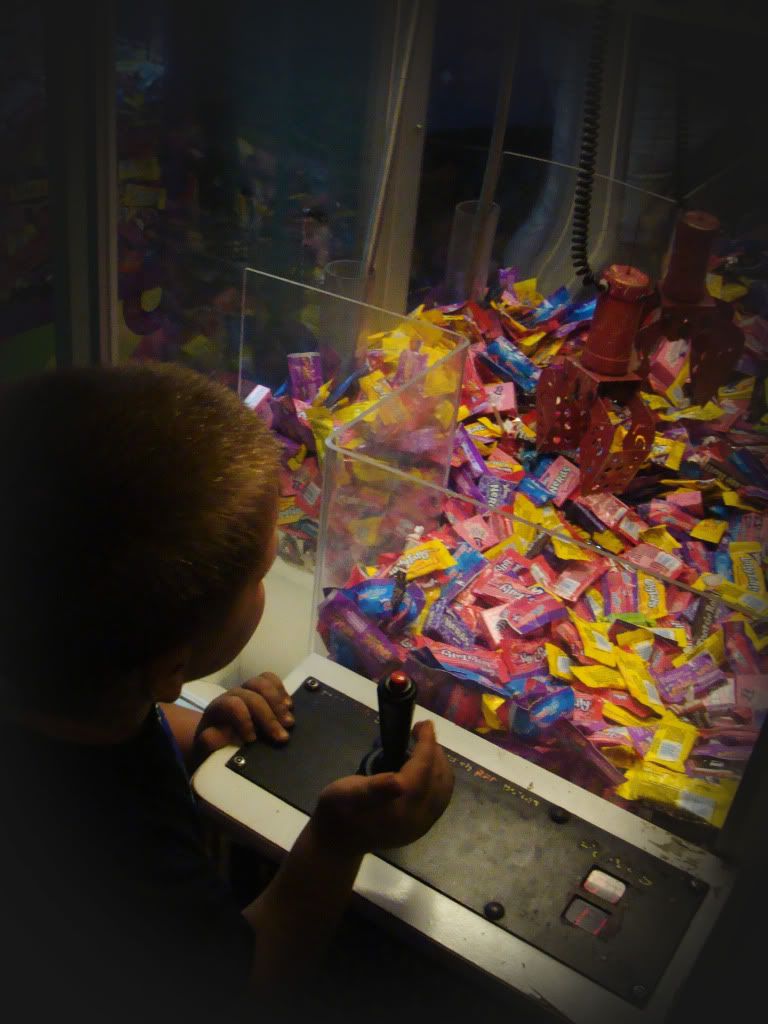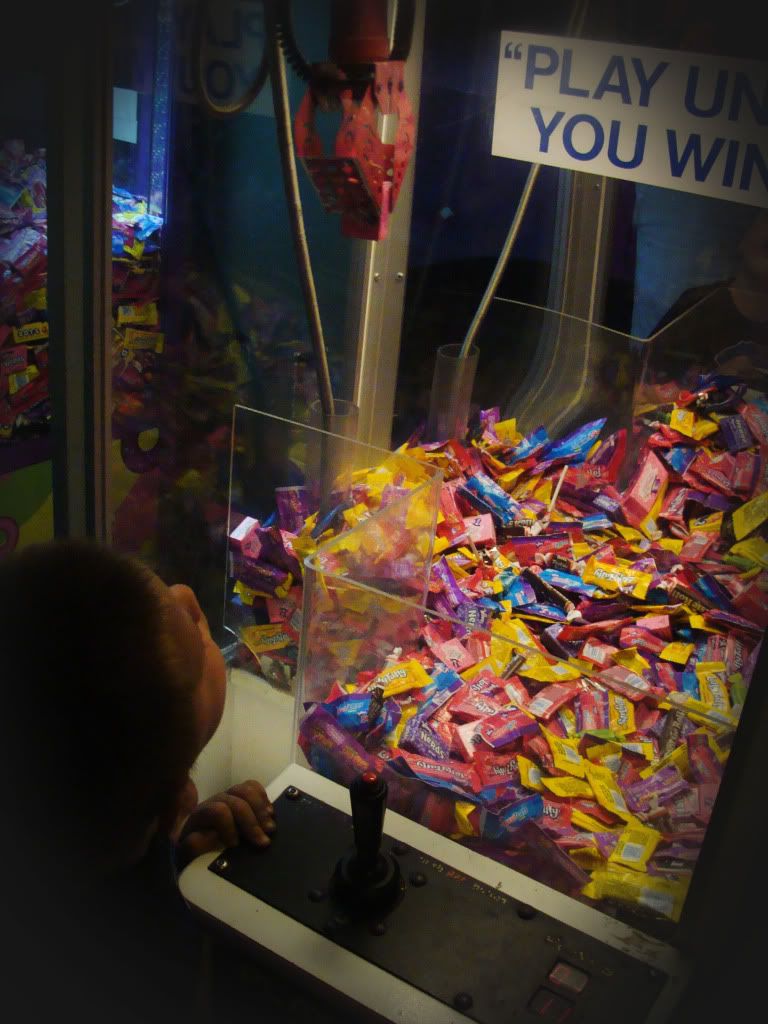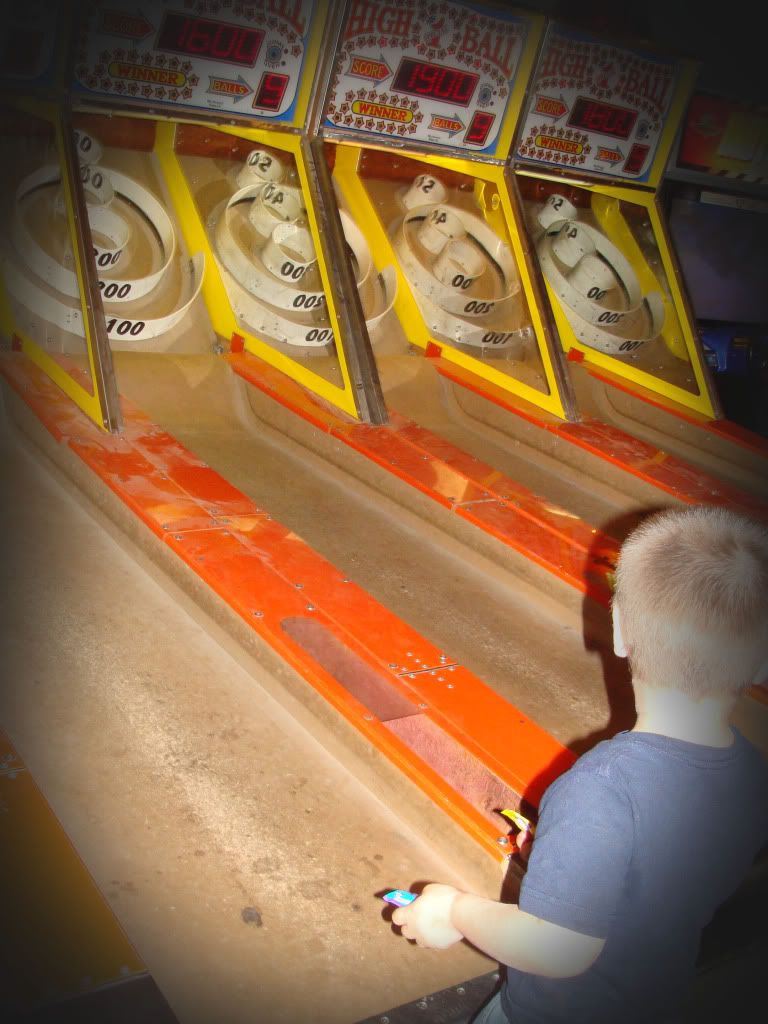 When we came back to our camp site, Ashton sat quietly eating his candy crane game winnings. Oh, so content.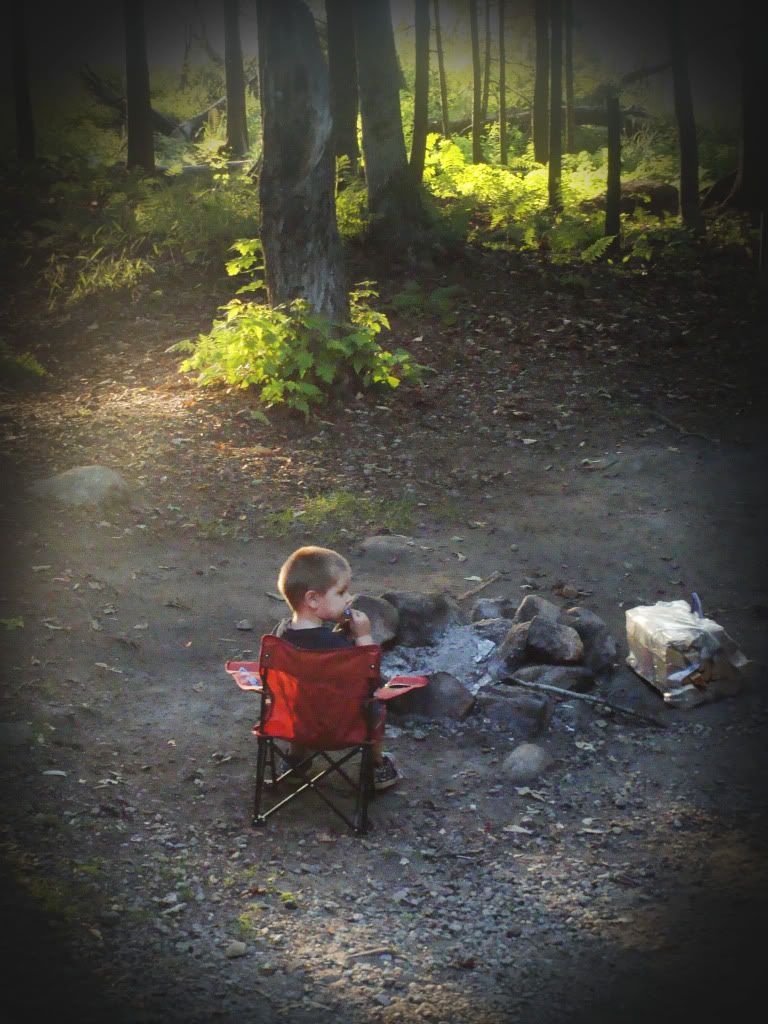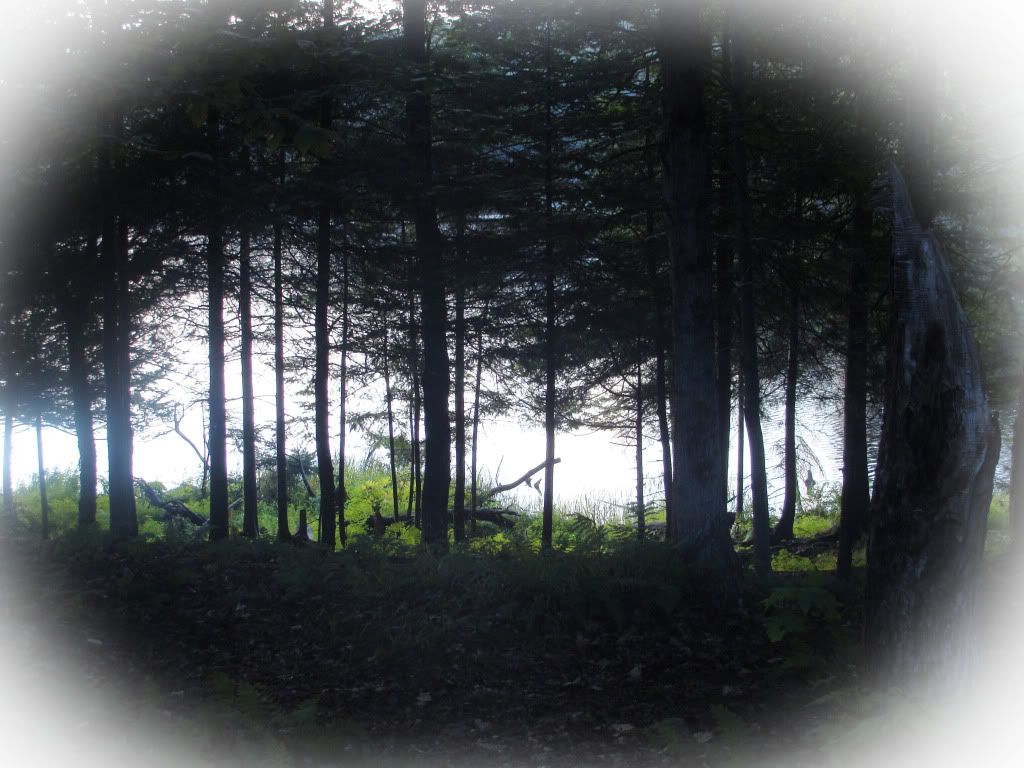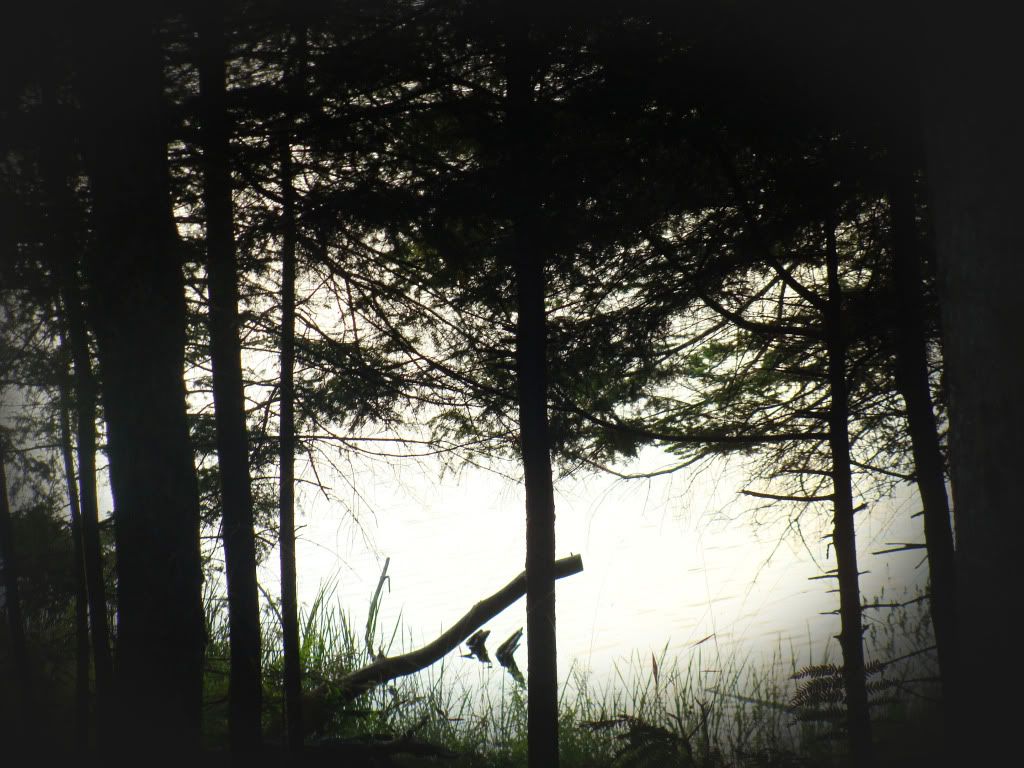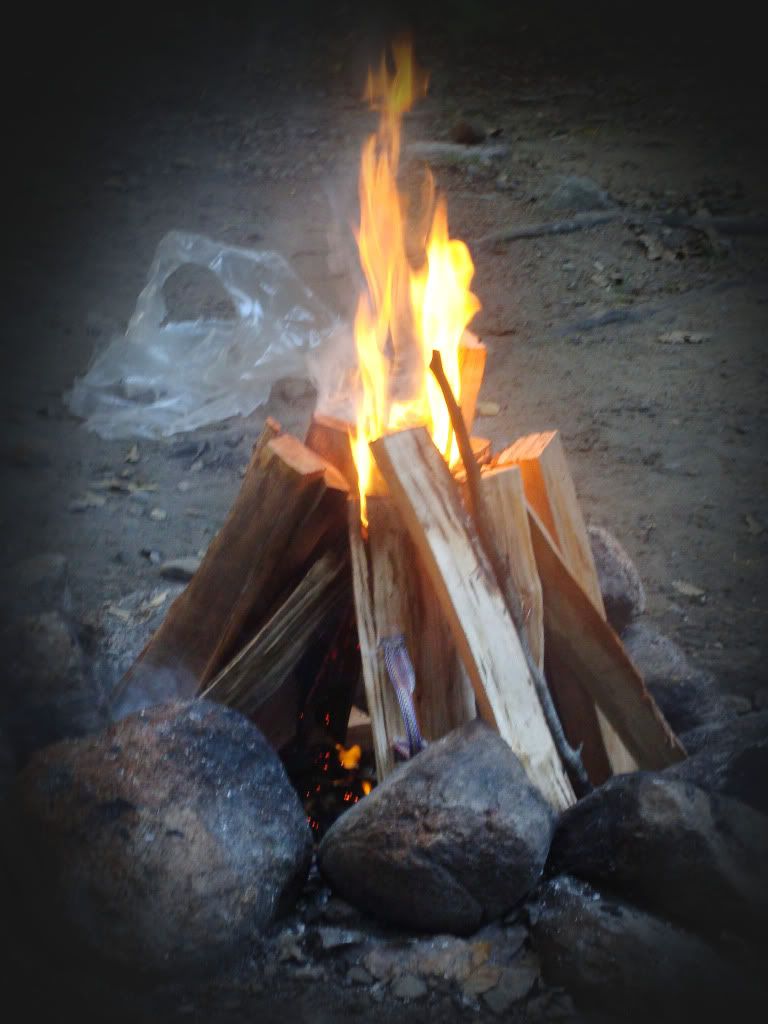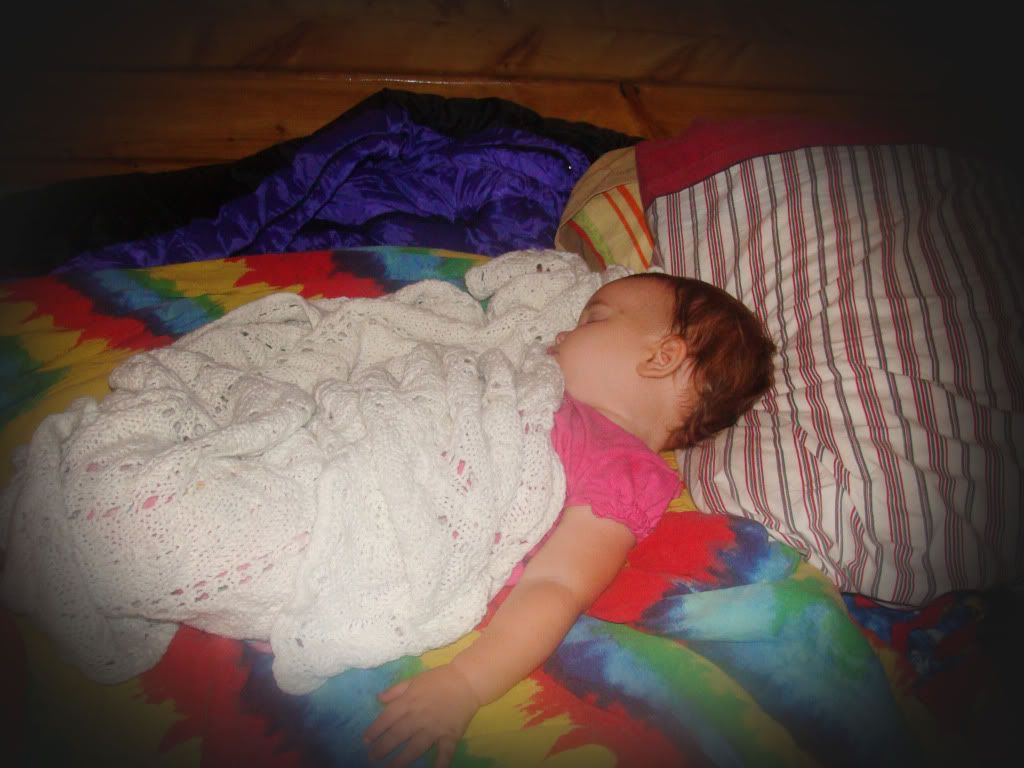 When the kids fall asleep, we like to play Skip-Bo. And we find humour in the number 3. (see picture.)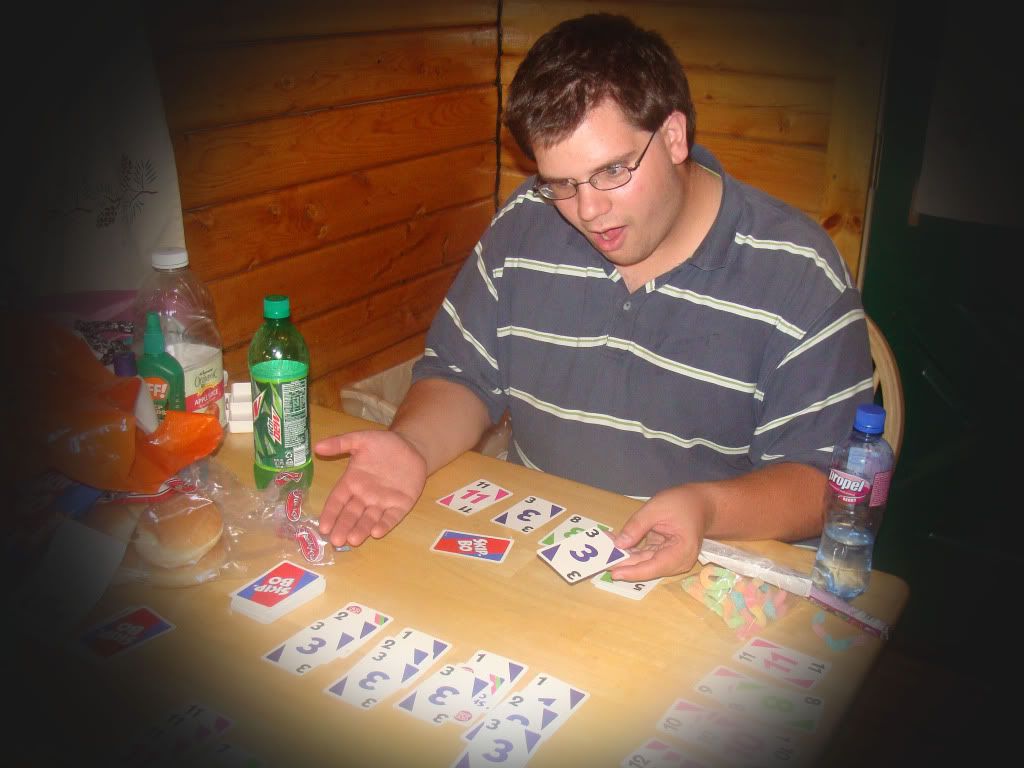 ...So much that we wake the kids from our laughter and end up staying up half the night because they won't fall back asleep.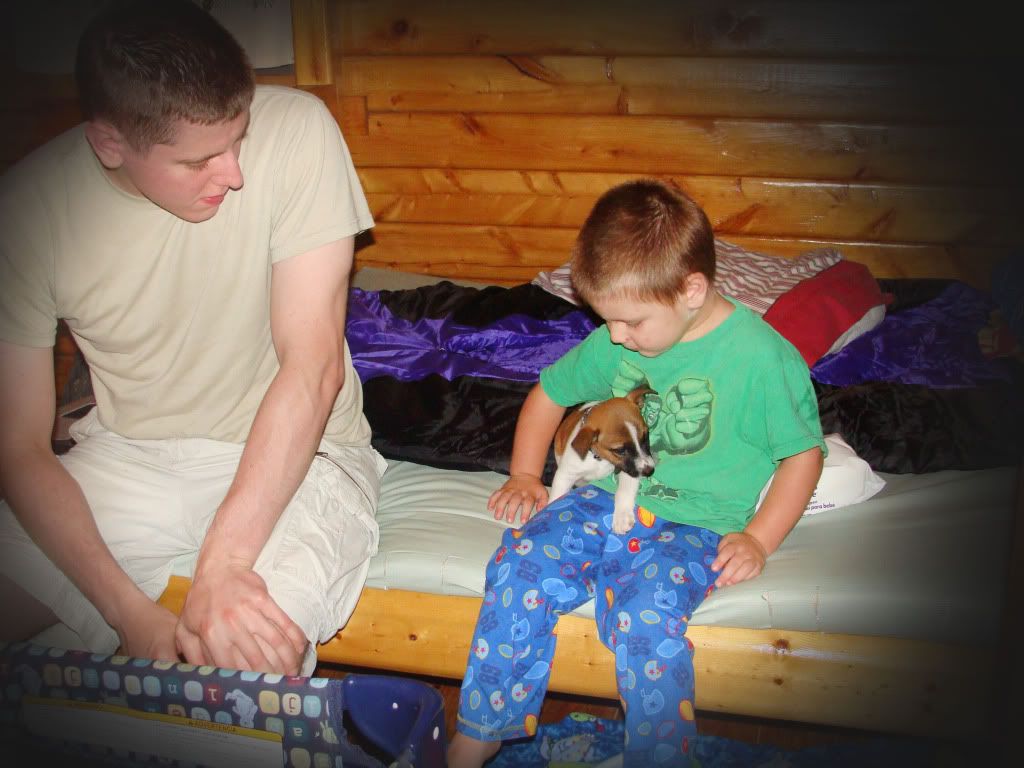 After our Adirondack area adventures, we drove over to moo's for a bbq.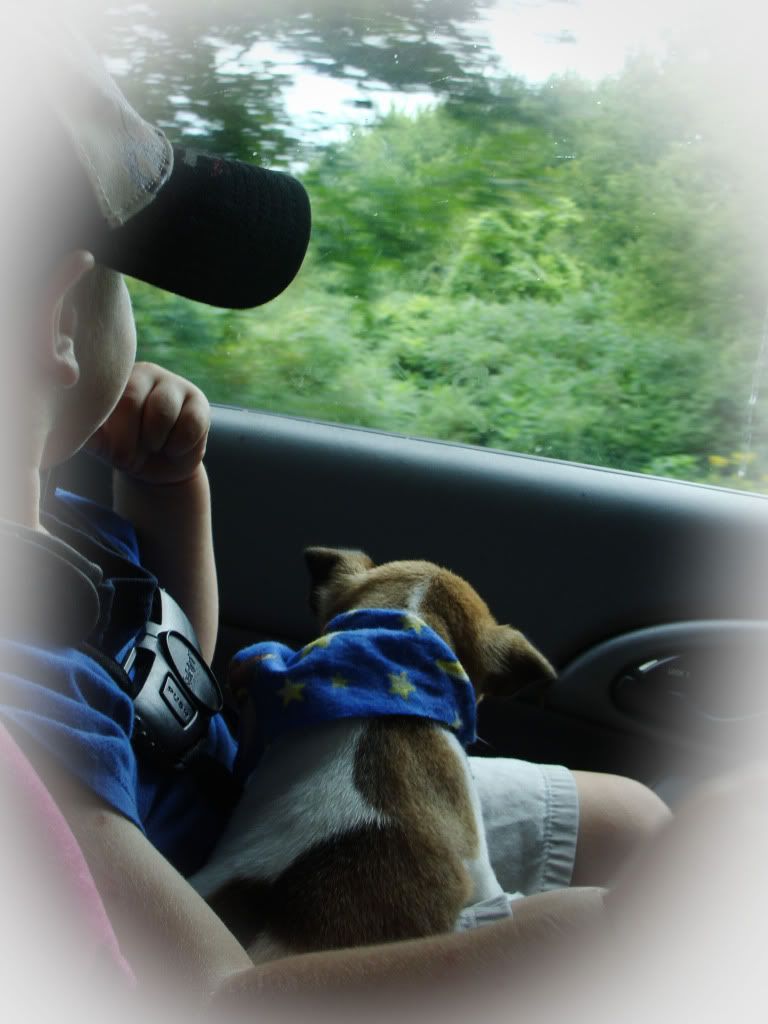 And Matt officially gave Josie a nickname. This is Blossom.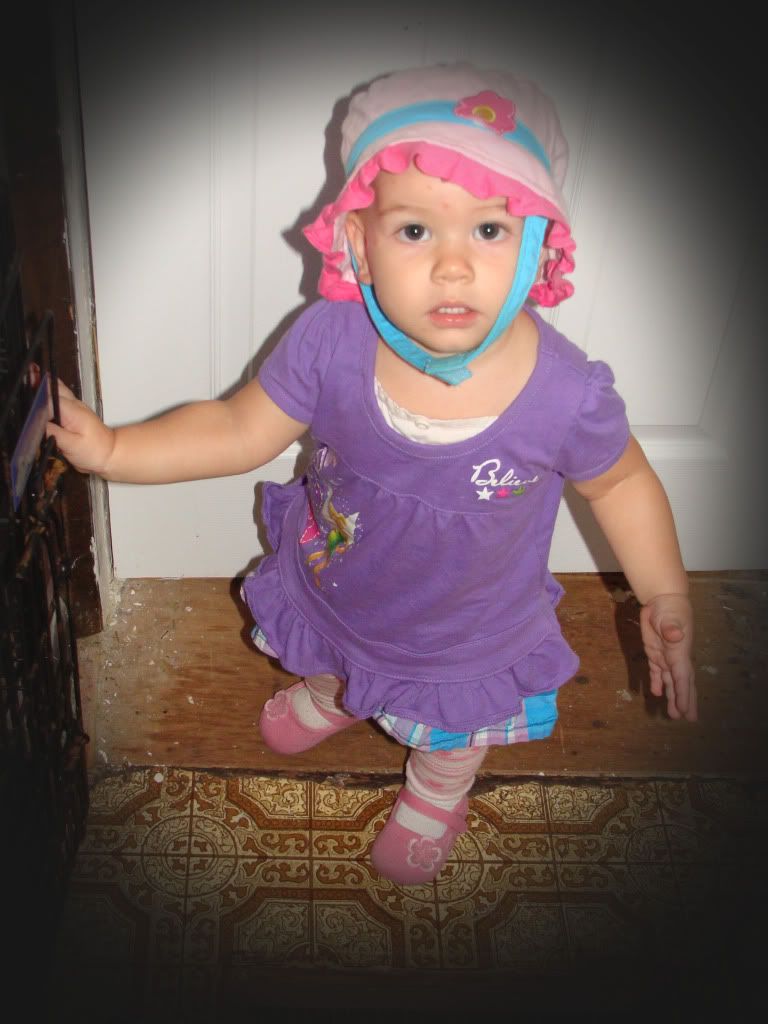 I like to call her my sweet slice... or sweet slice of Lynnie pie.
Oh, hey look! It's two-face!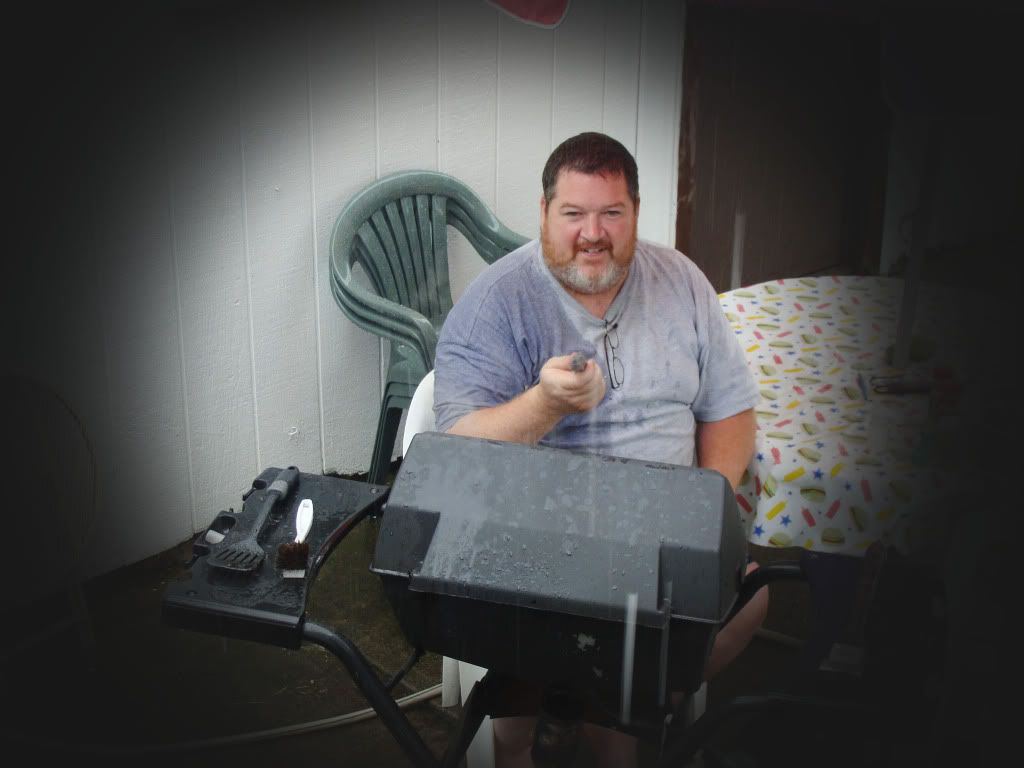 see shirt.
I think Wyatt Batman Sneakers is getting the hang of this "having a human family" stuff.
The kids drop lots of yummy food on the ground...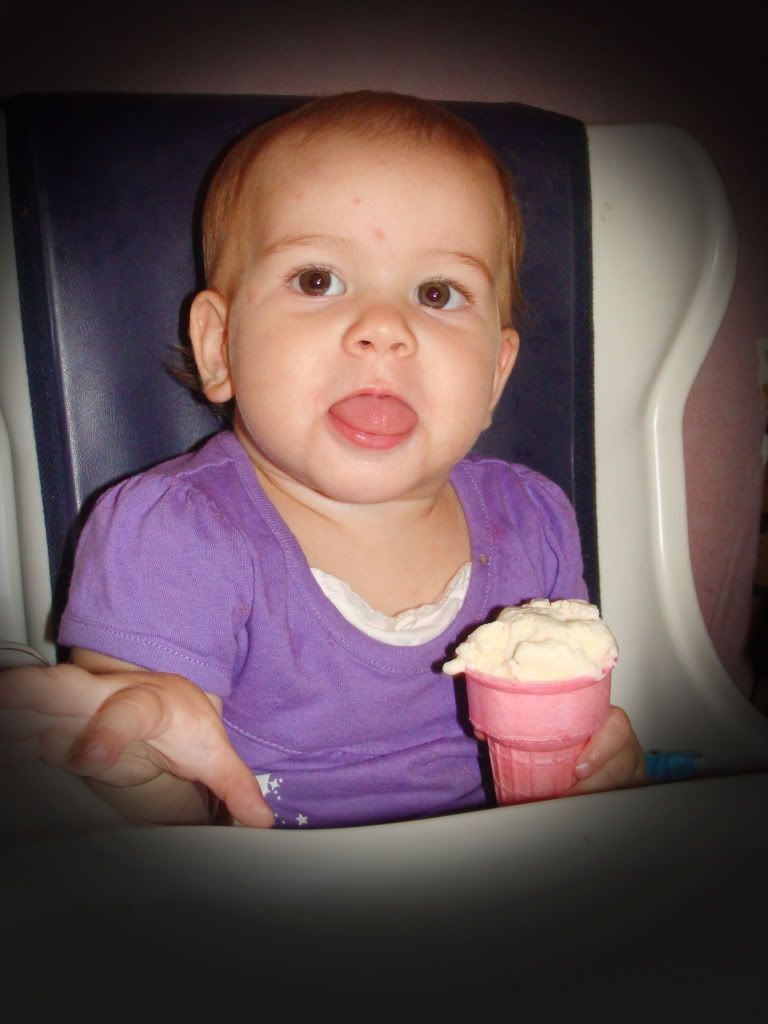 And we take lots of naps...
We get loads of attention...
We have nightly bonfires complete with more yummy snacks to eat and lots of yard to run and play in.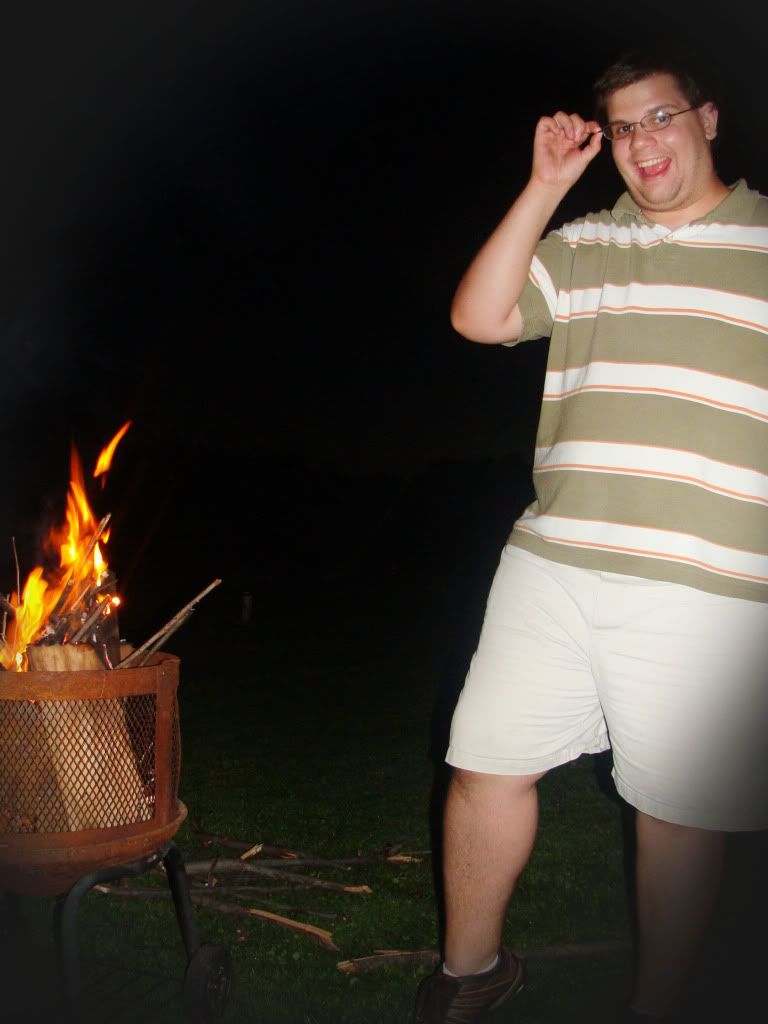 We also receive free knitting lessons from yours truly.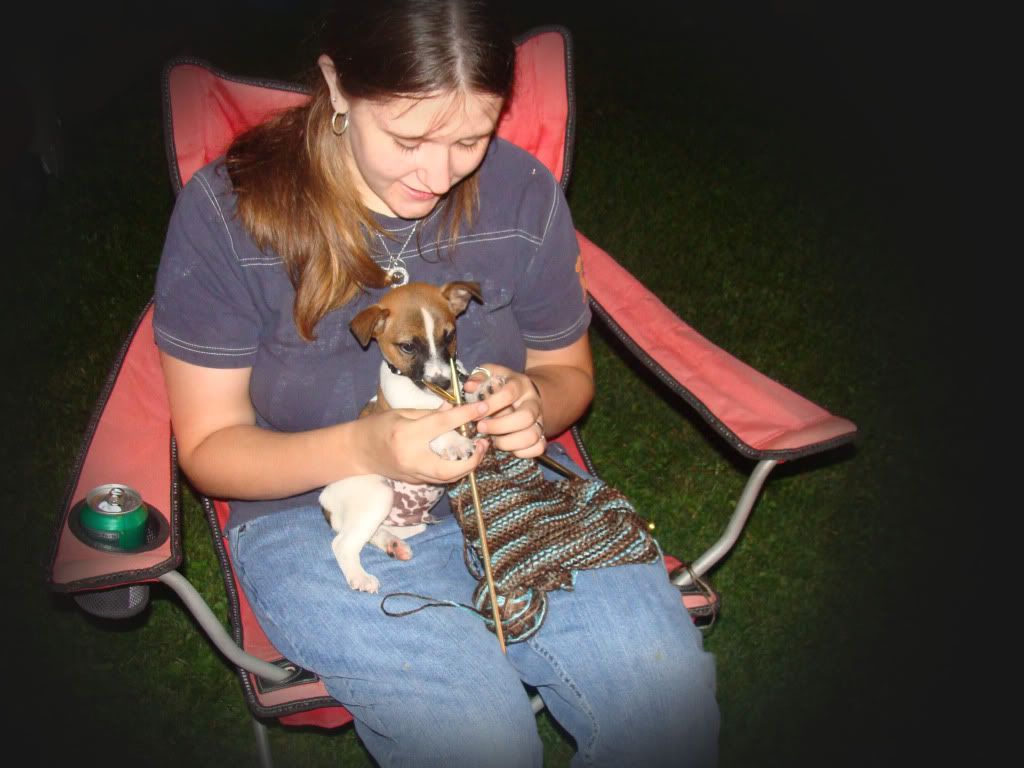 We'd sit beside the fire each night with the sounds of my knitting needles clicking and the fire wood crackling. And I'd smile with the knowing I had my two best friends at my side... munching on nutty buddies. Under the soft light of that big ol' moon.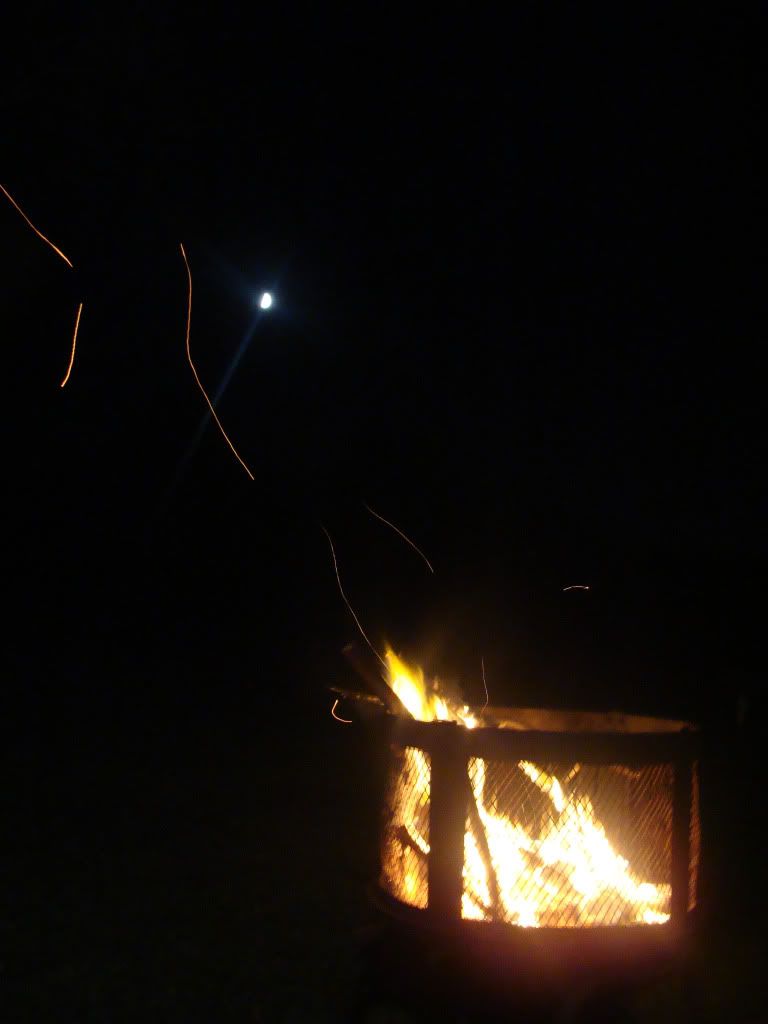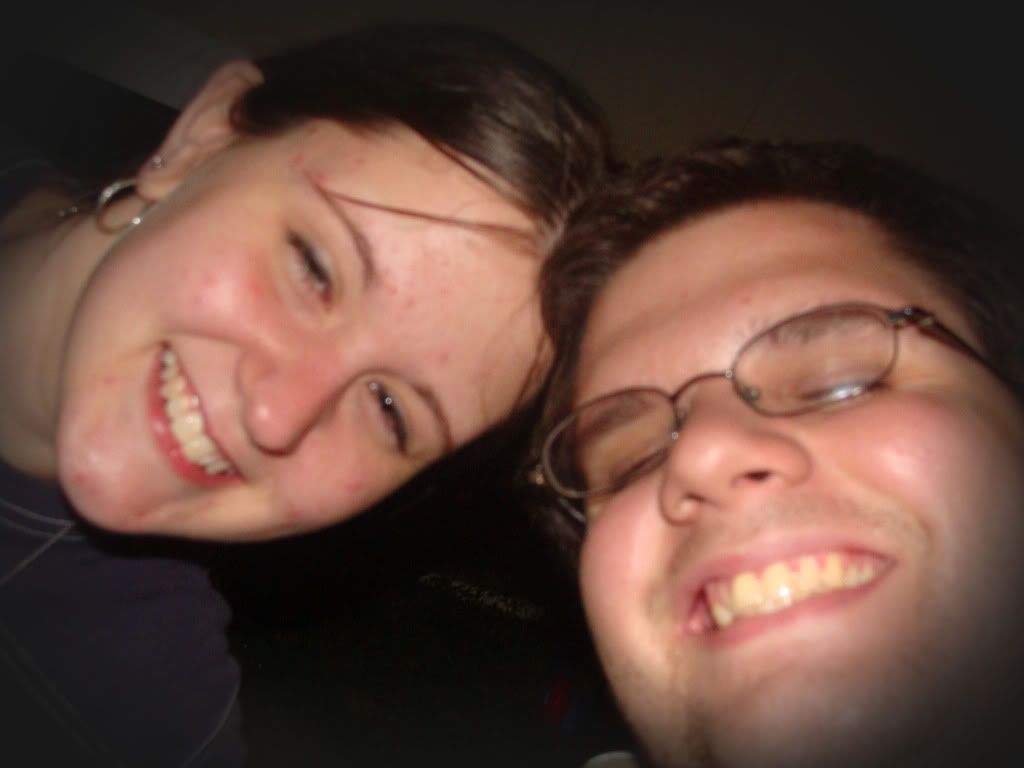 One of the mornings we decided it was a lovely day for a trip to the zoo.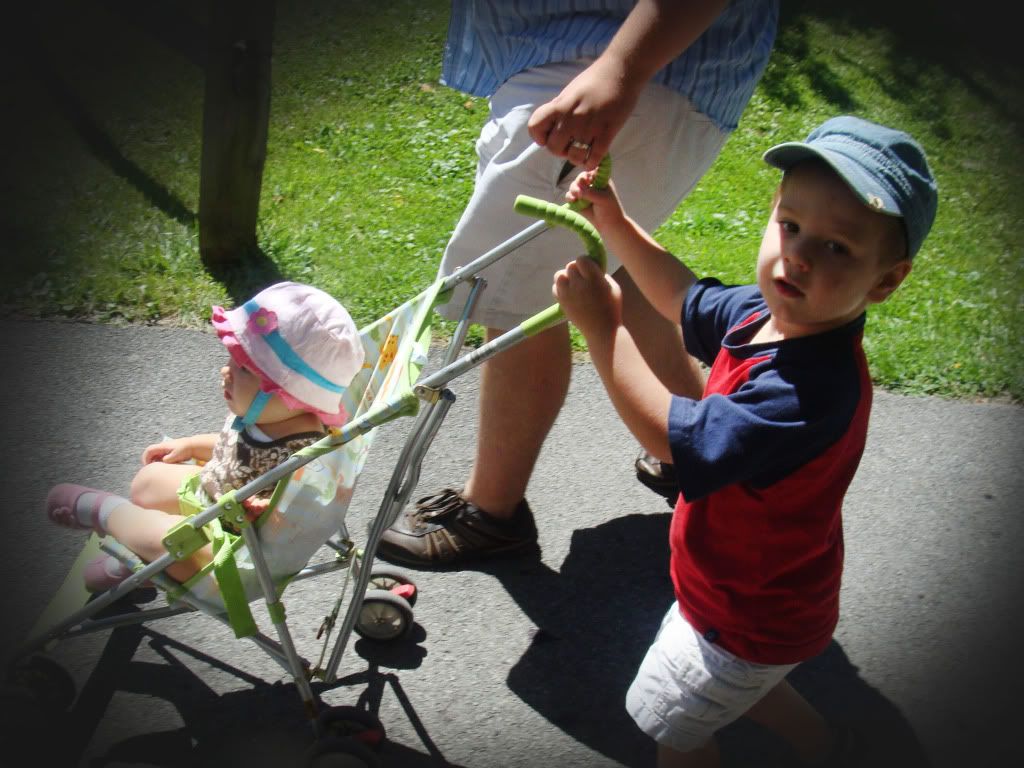 Ashton and Josie
loved
the sealions.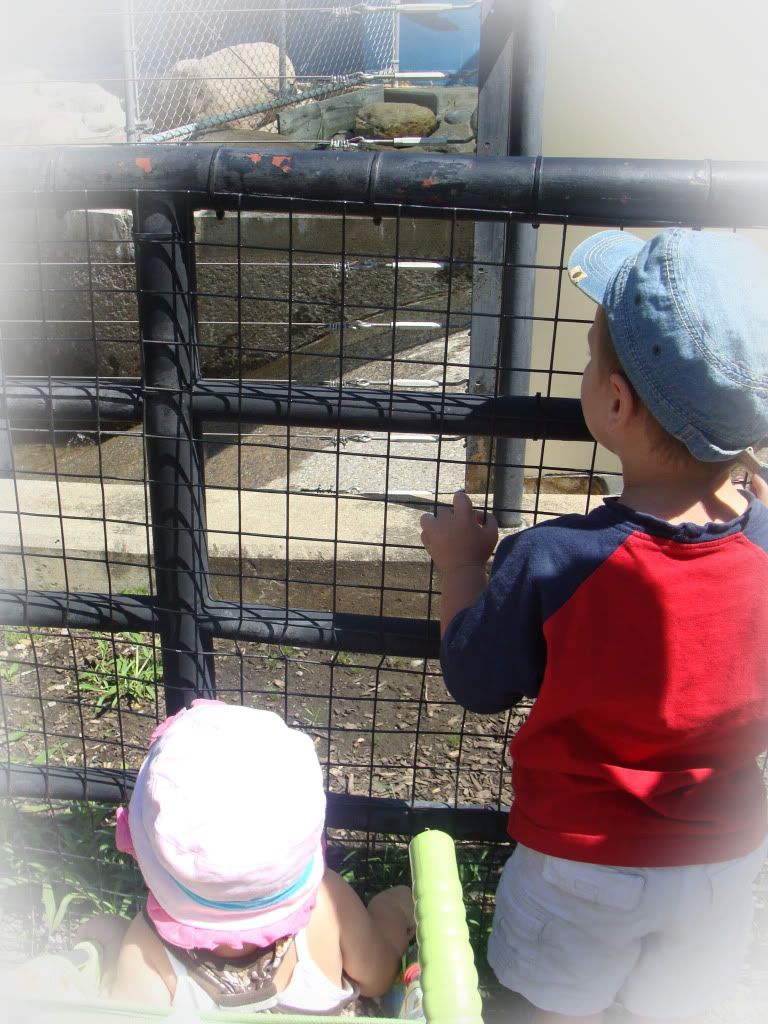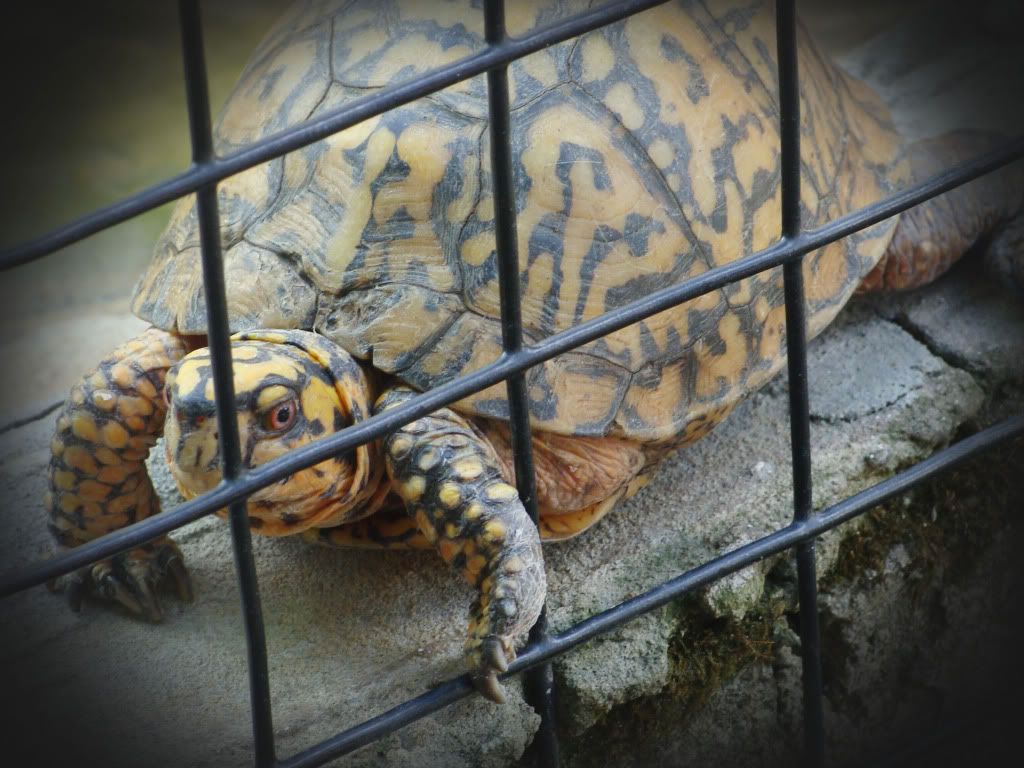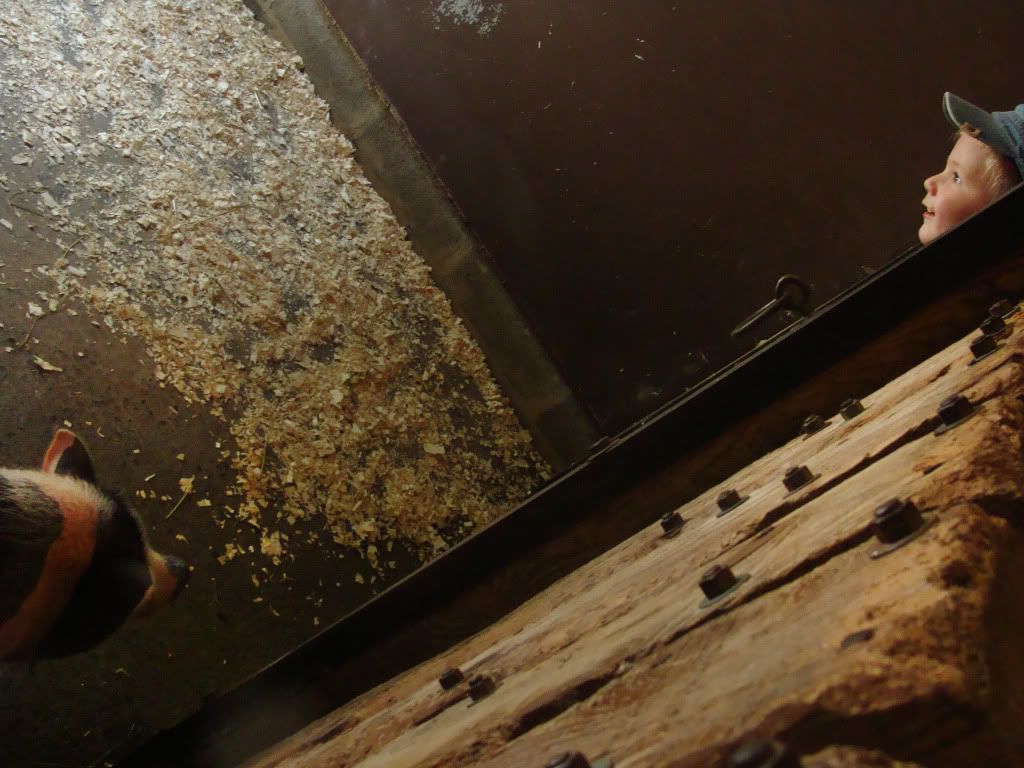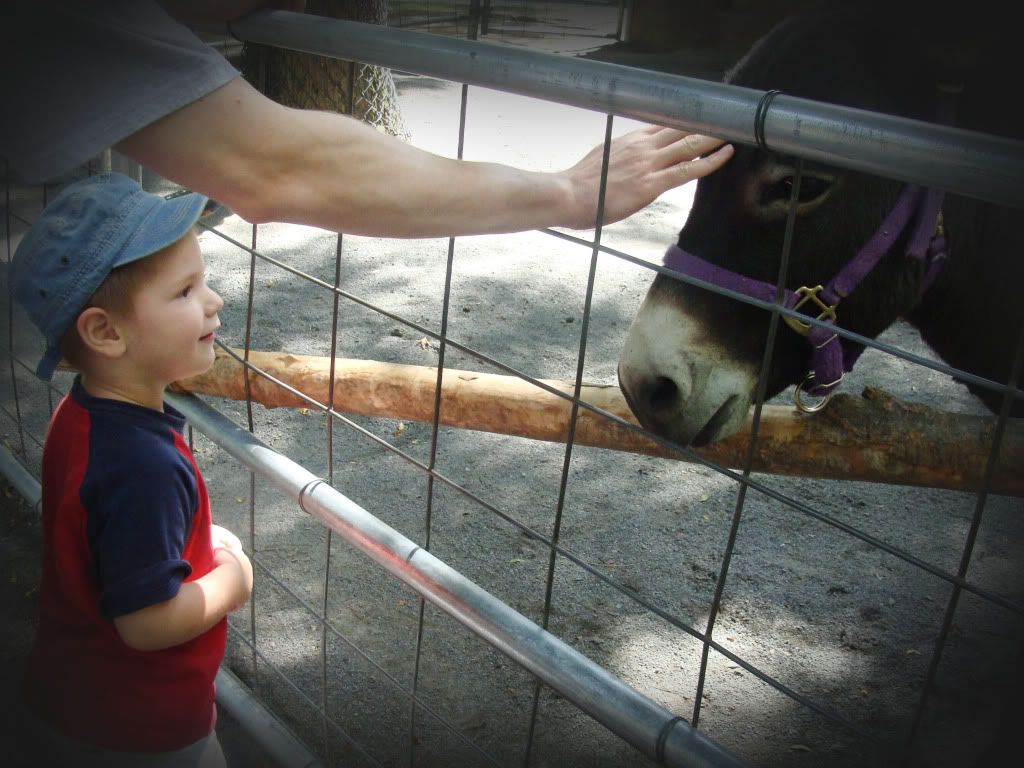 We literally saw the biggest watering can in the world that day. Enough said.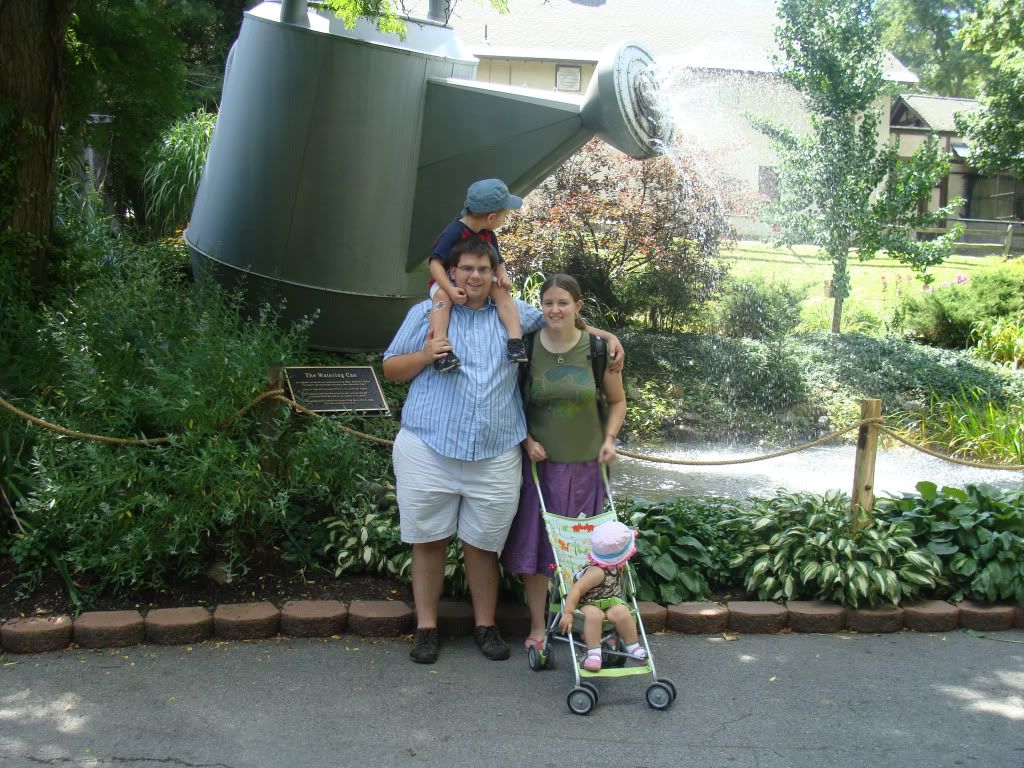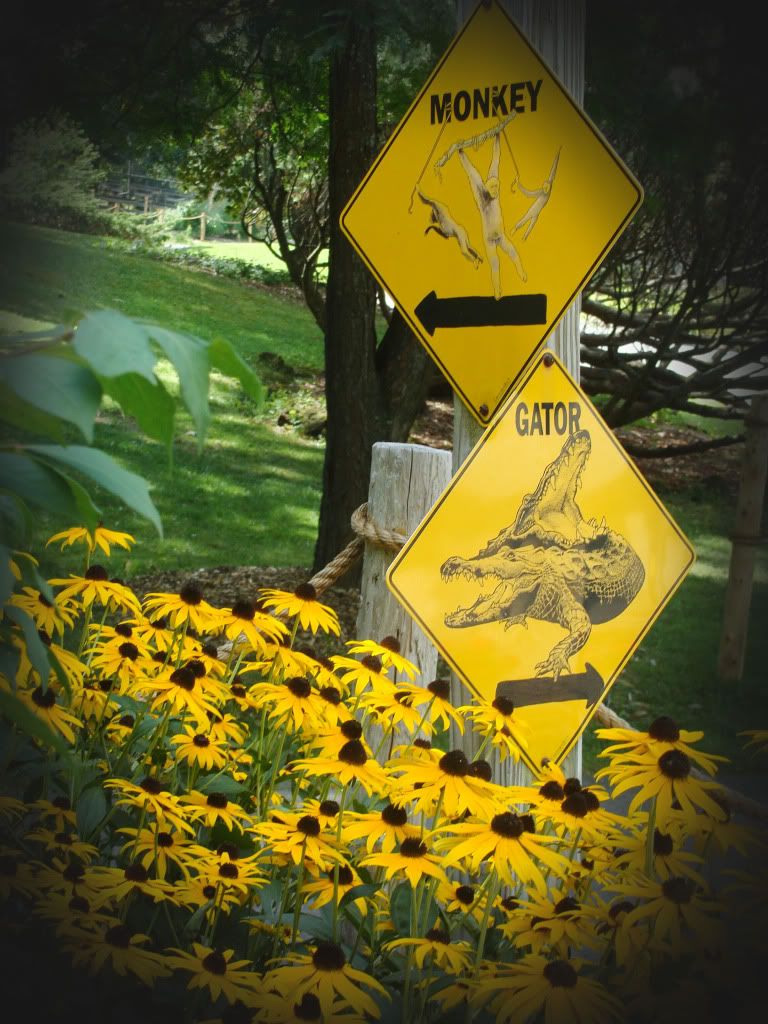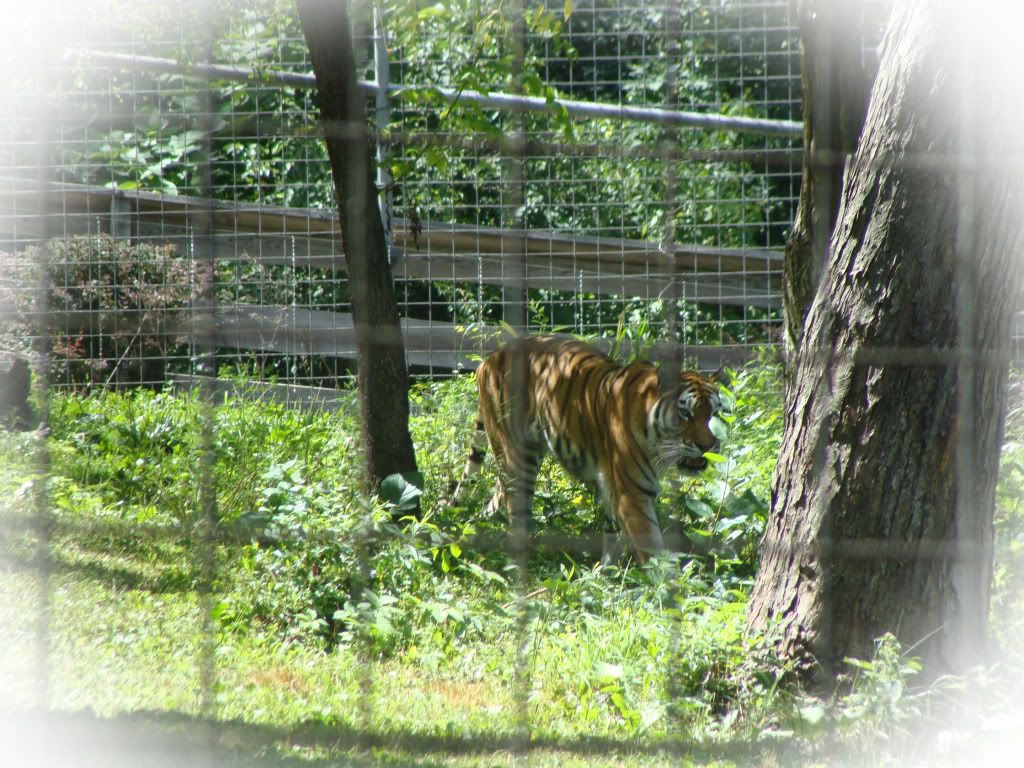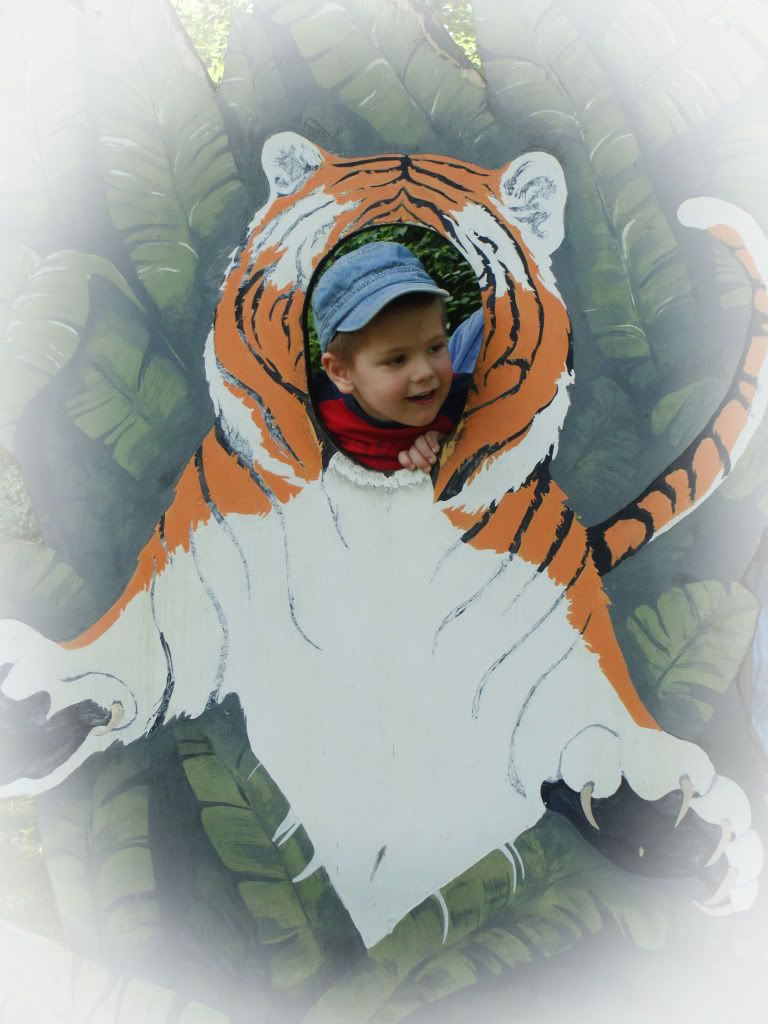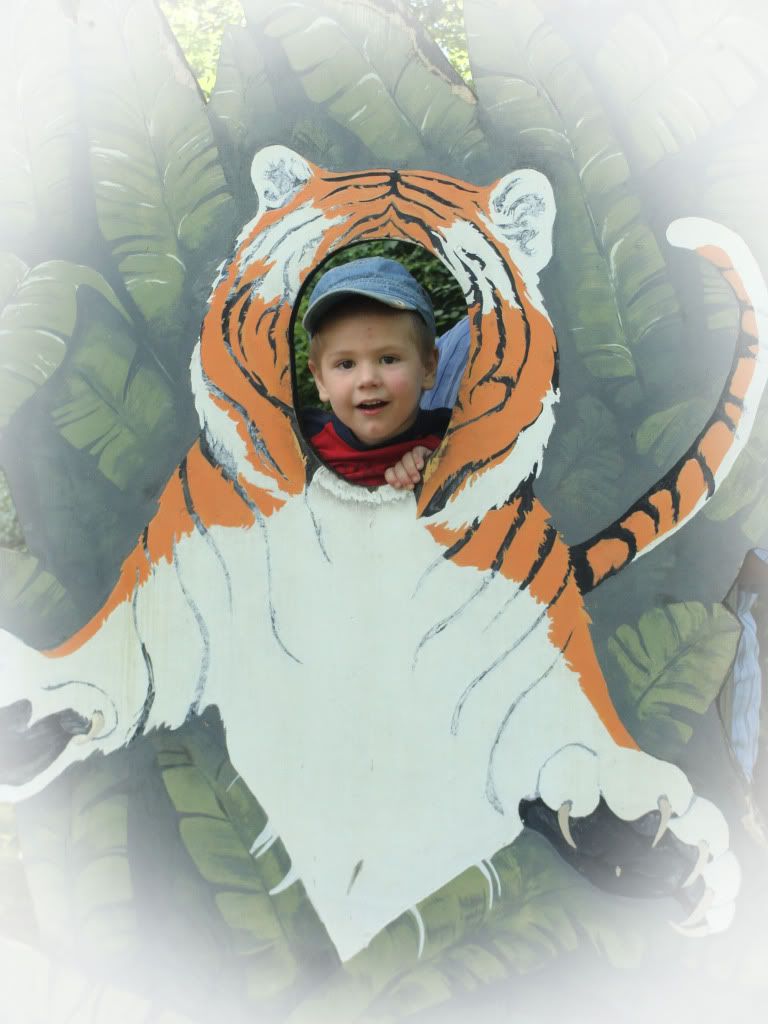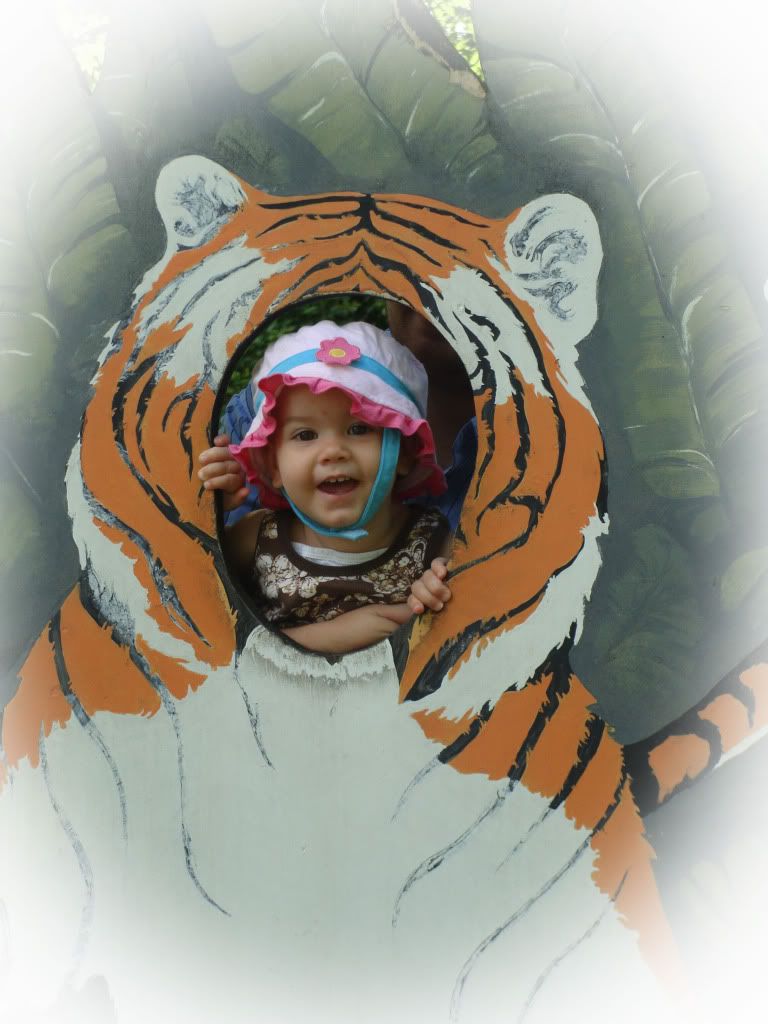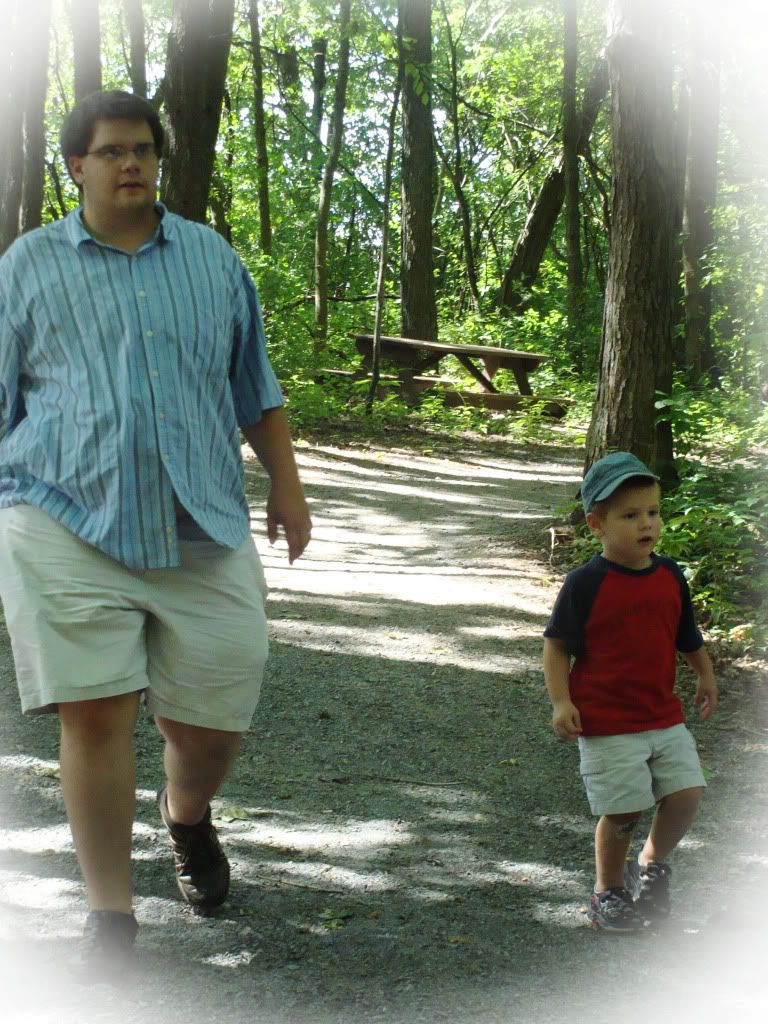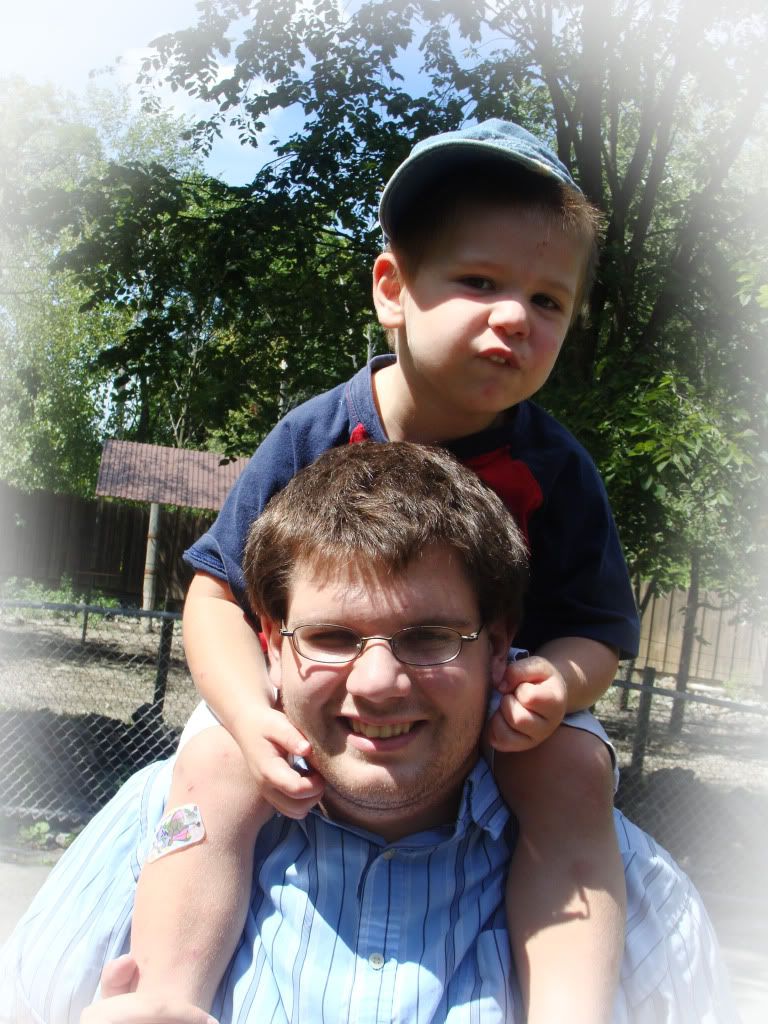 Boy, did we have our share of swings and slides this month!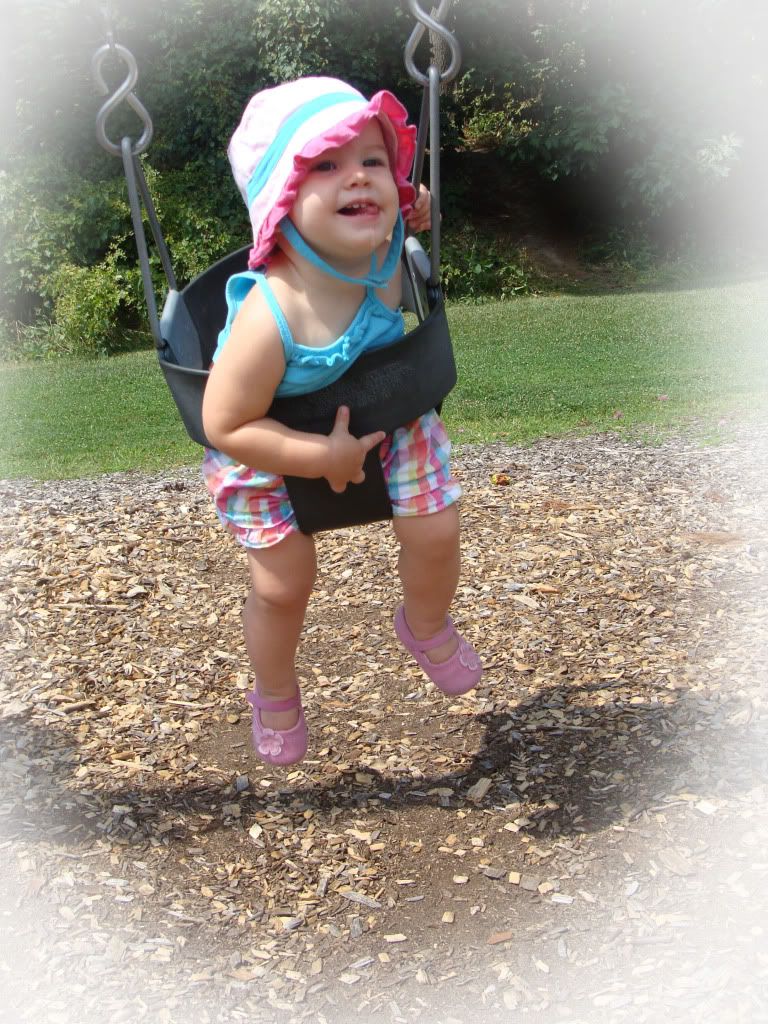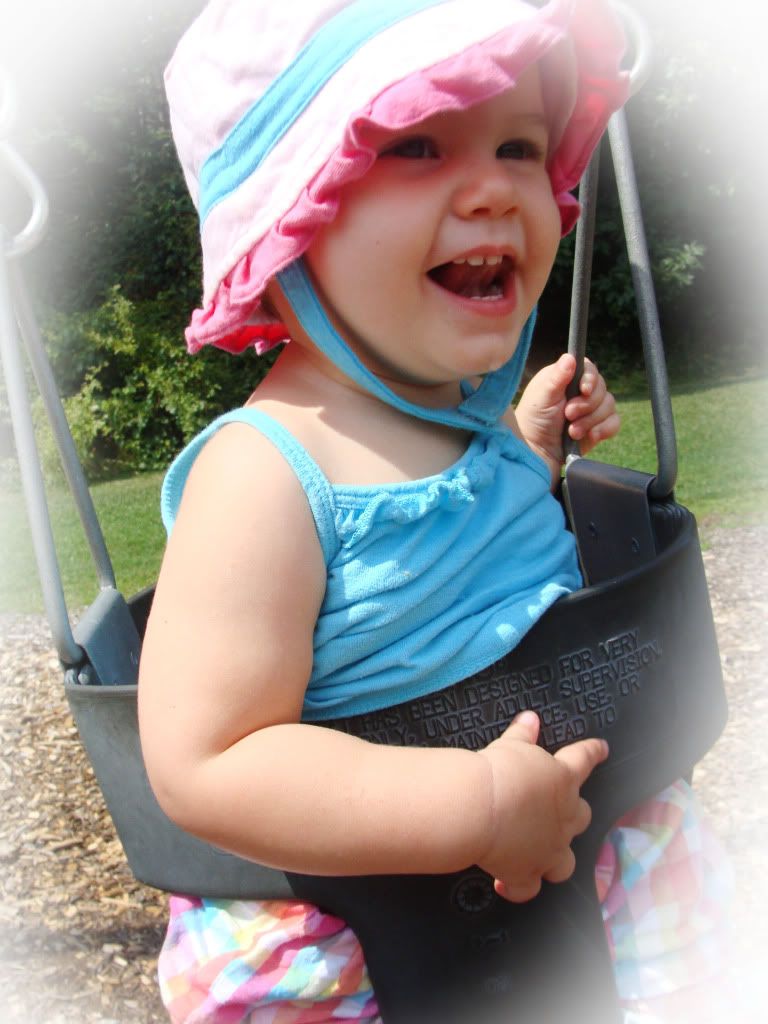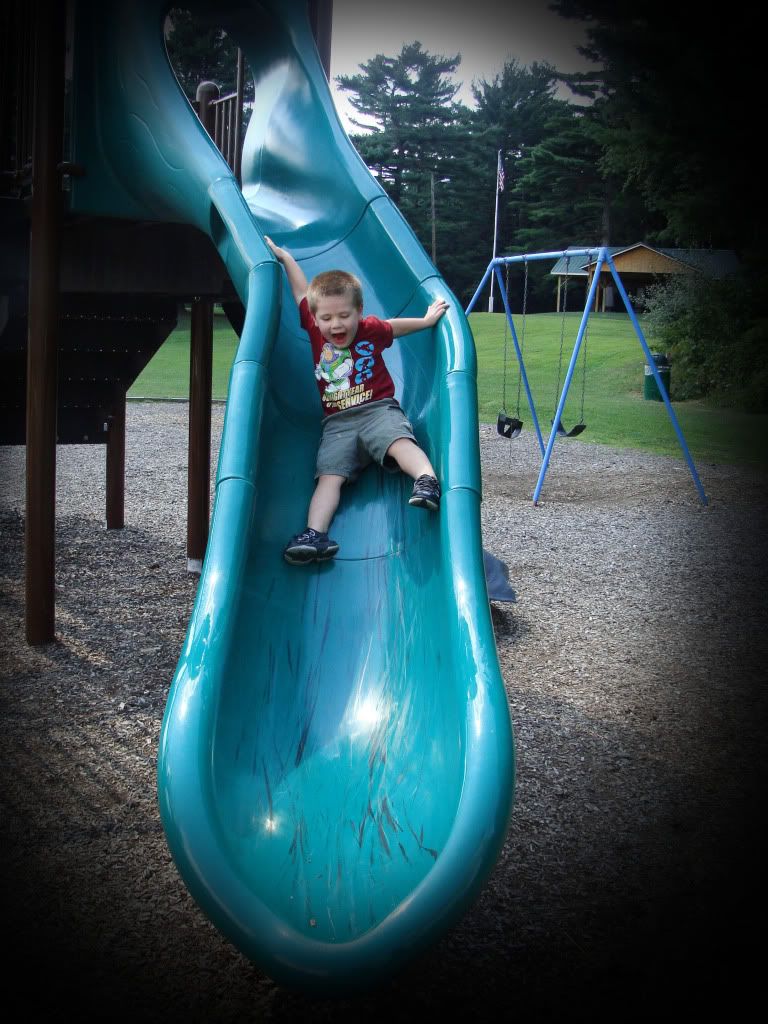 I don't really know what to say about this photo... I just found it funny.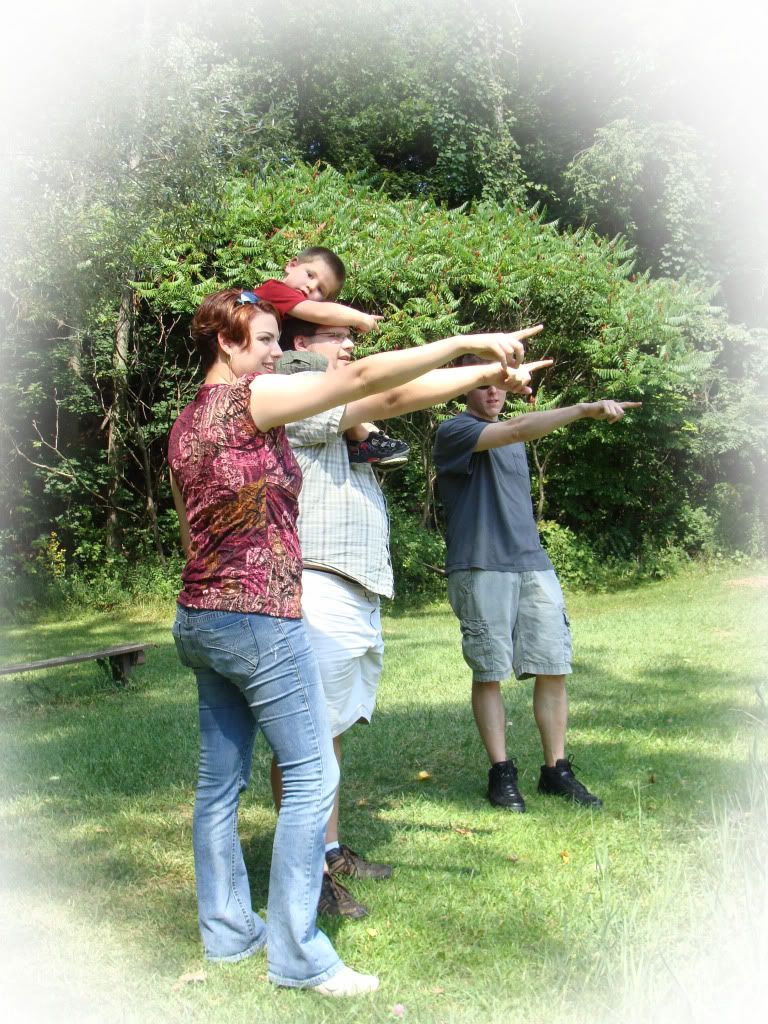 Oh, and icecream... you made me gain 20 happy pounds alone this summer. And instead of being angered I thank you. For you were... delicious.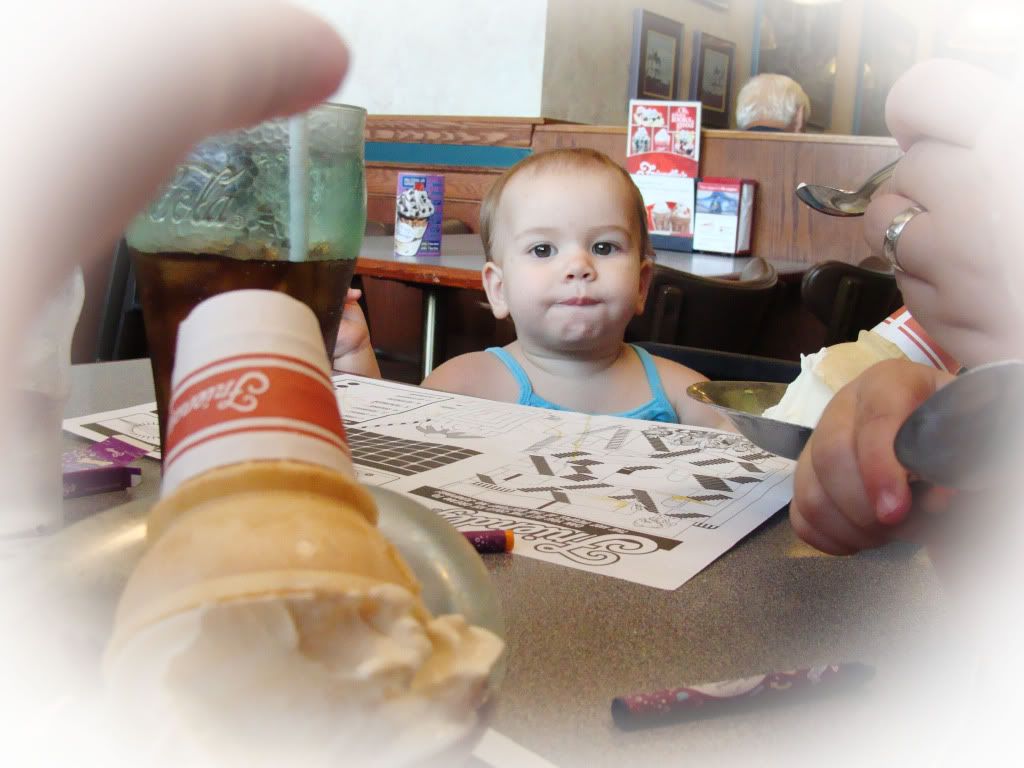 In reality, we really could travel any where we want. ...At least eventually any way. But nothing feels sweeter then landing our naked feet in the soft blades of grass in the comforts of our own backyard.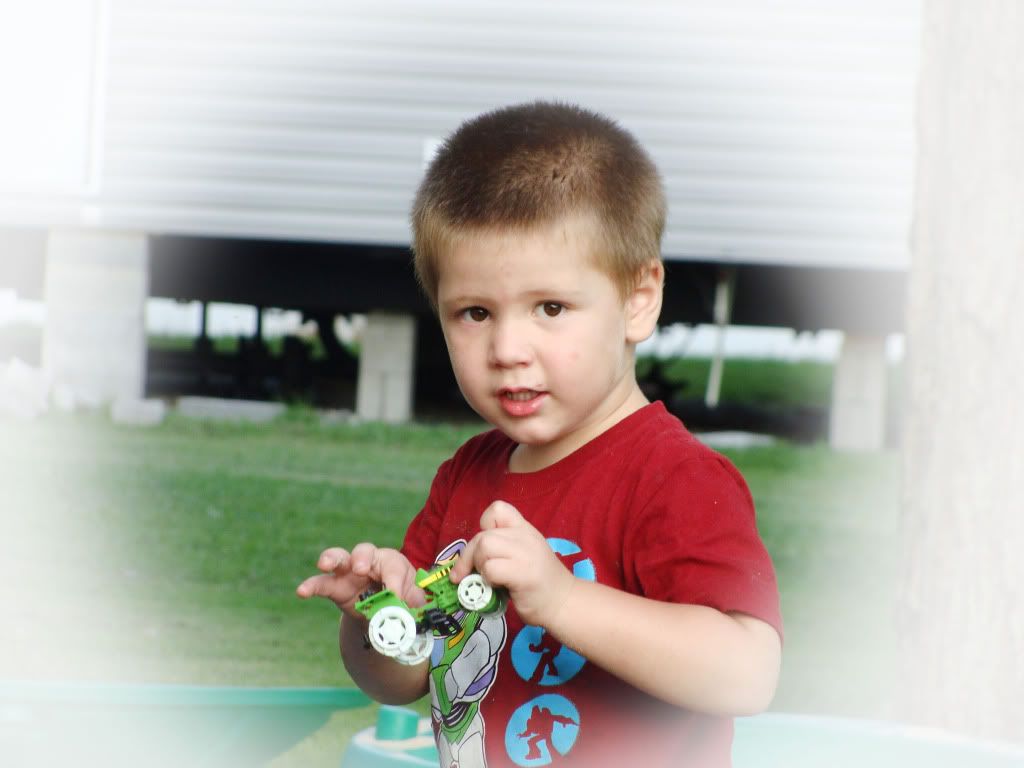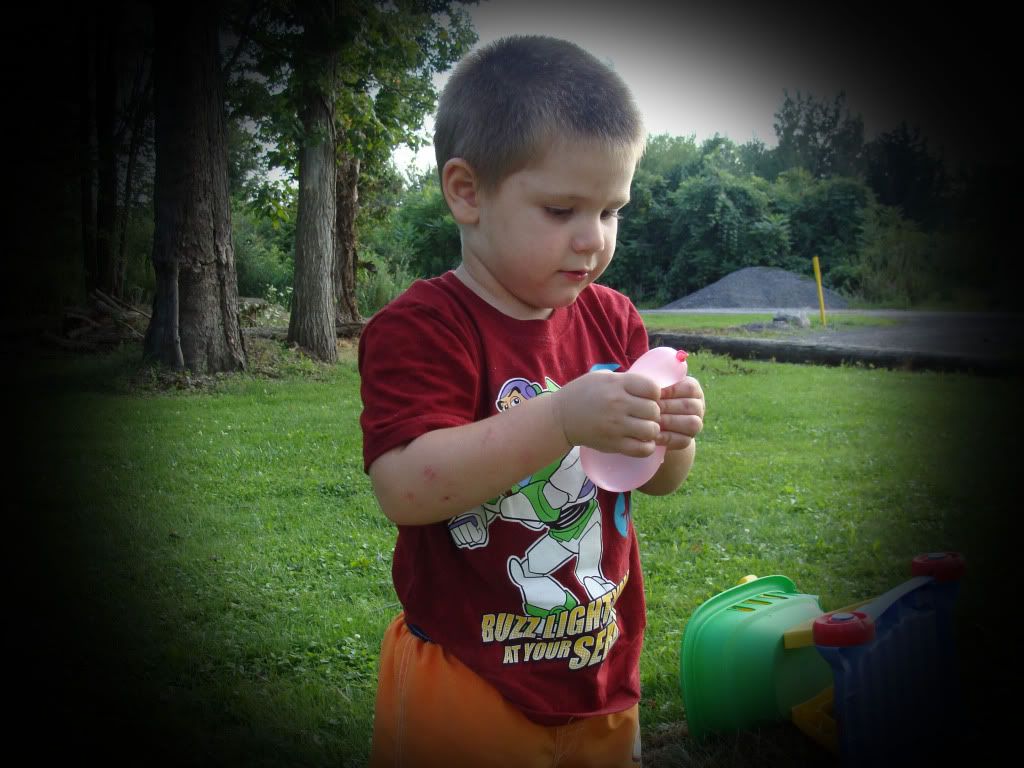 With the sweet smells of grillin' and the sounds of laughter because the kids totally just saturated daddy with another water balloon or the water hose.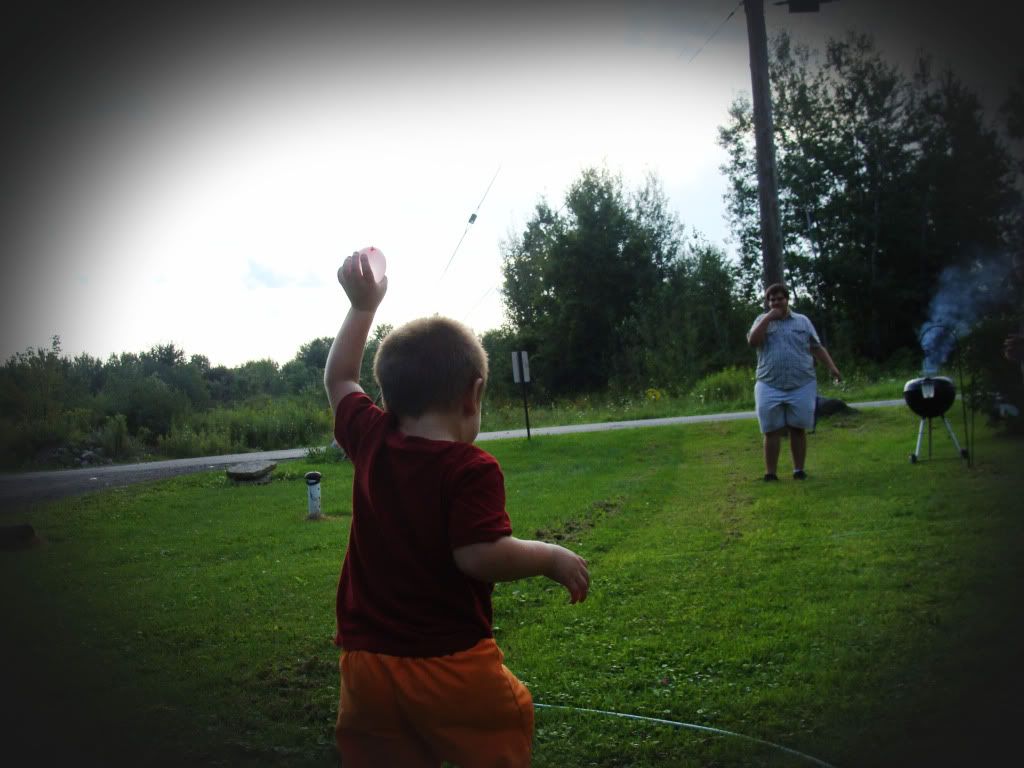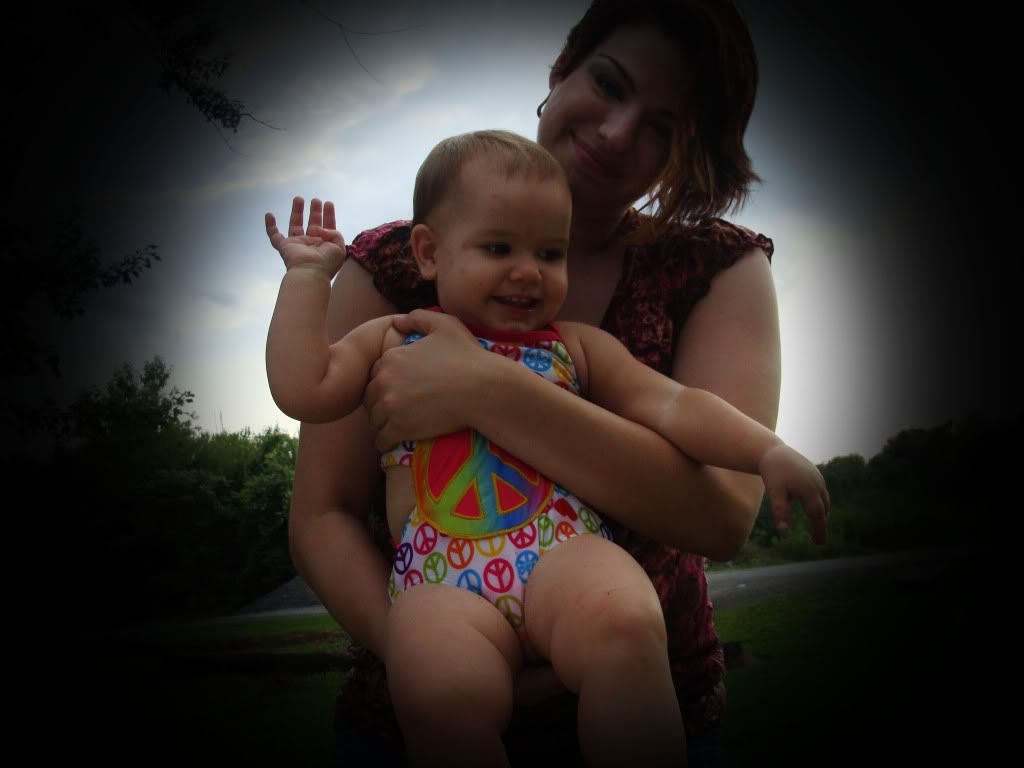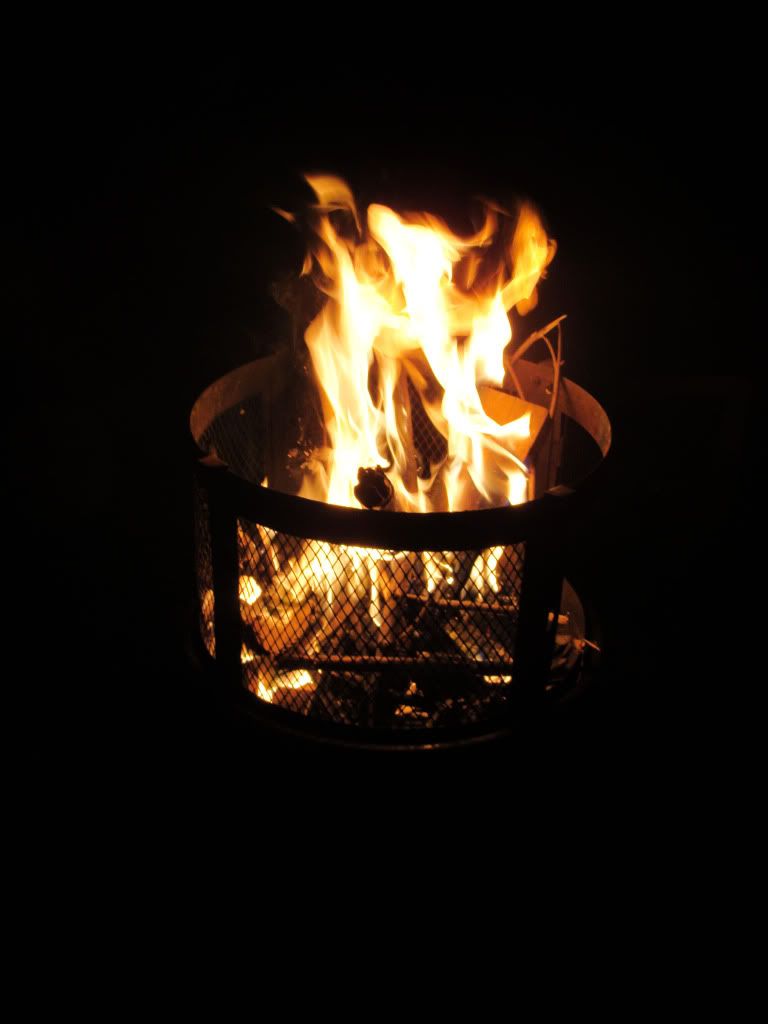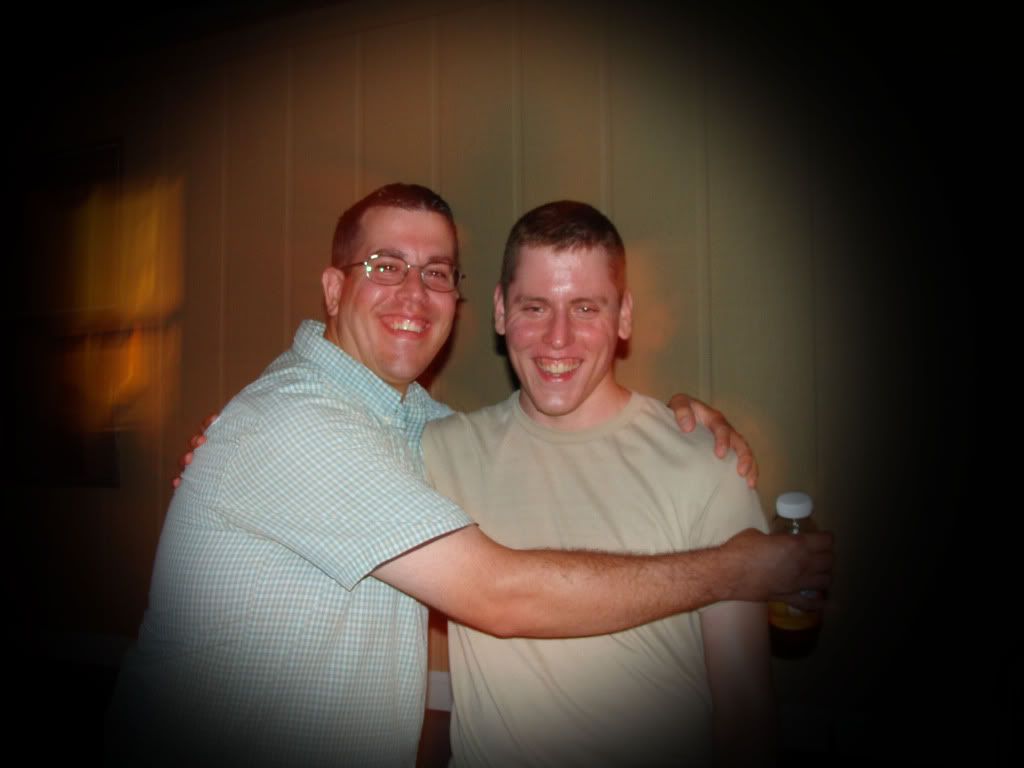 We were all smiles last weekend when we saw Matt and Mike...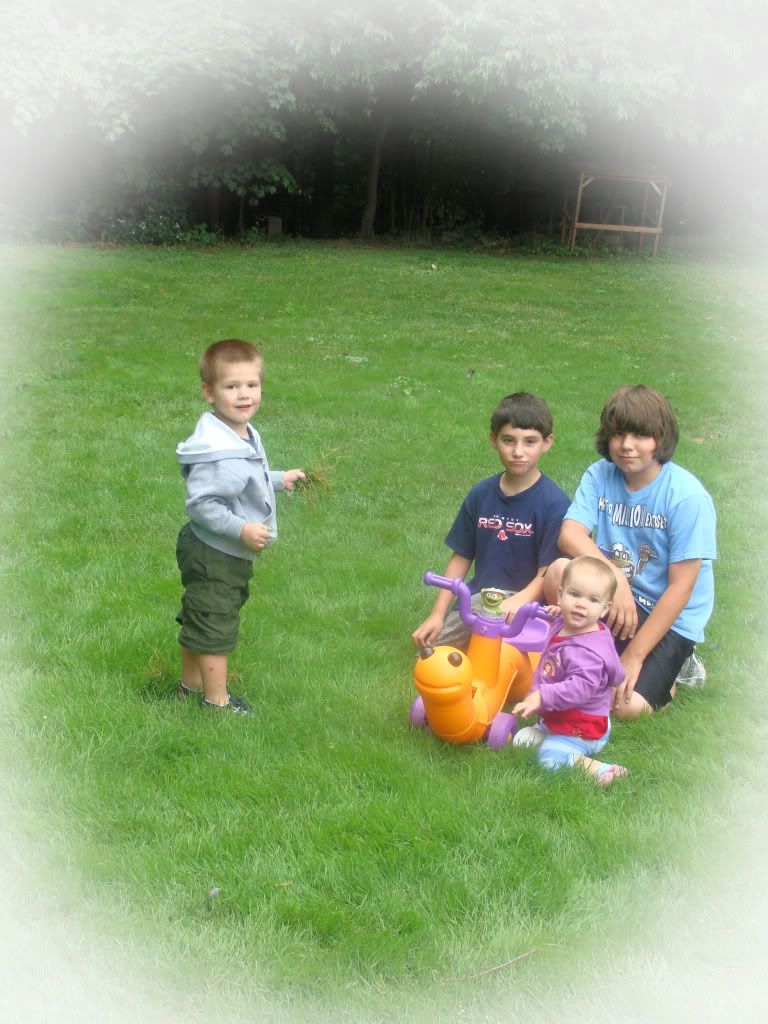 and, look at that! we were wearing jackets. A sign that fall will be rolling in from just around the corner. (but not quite yet)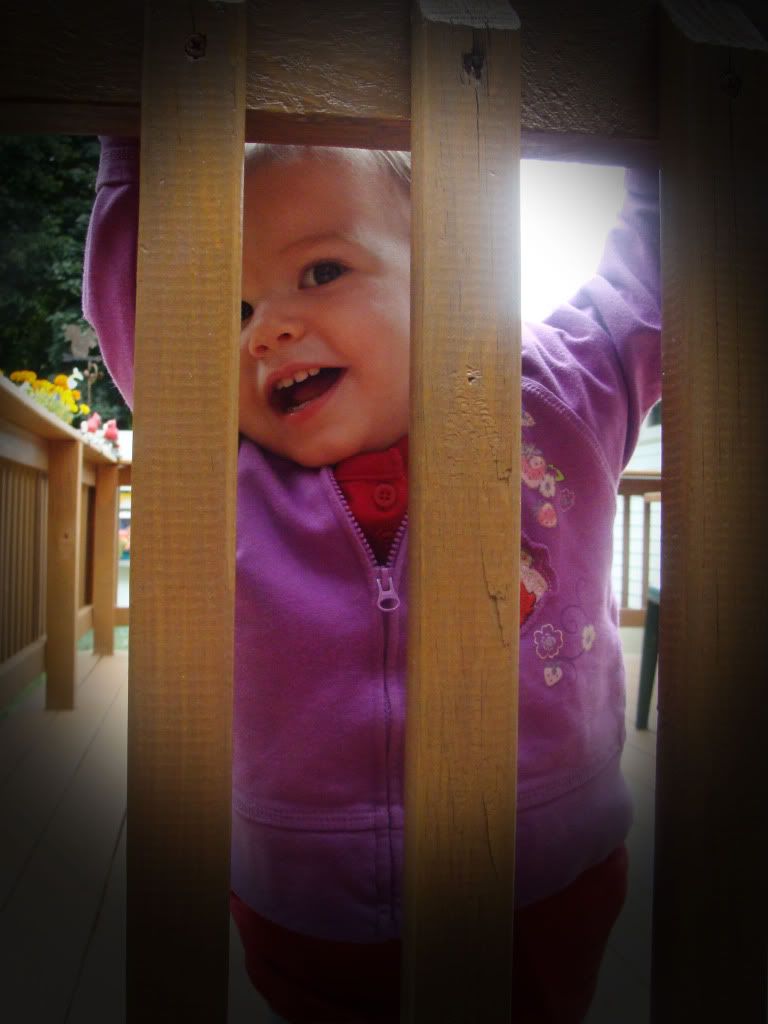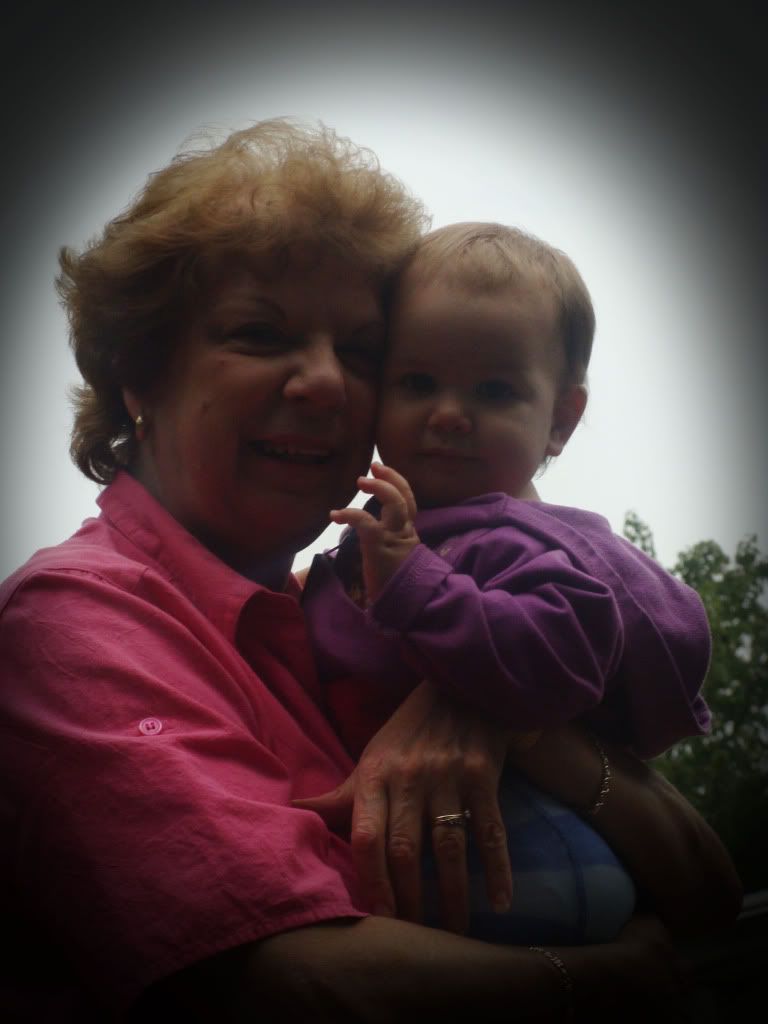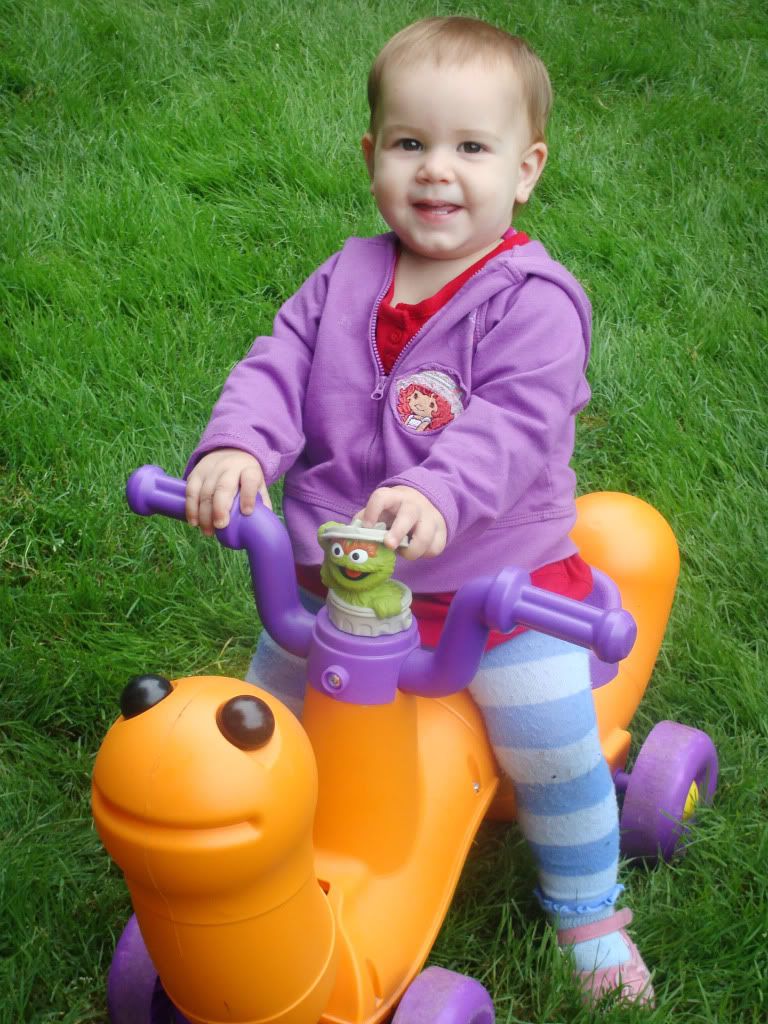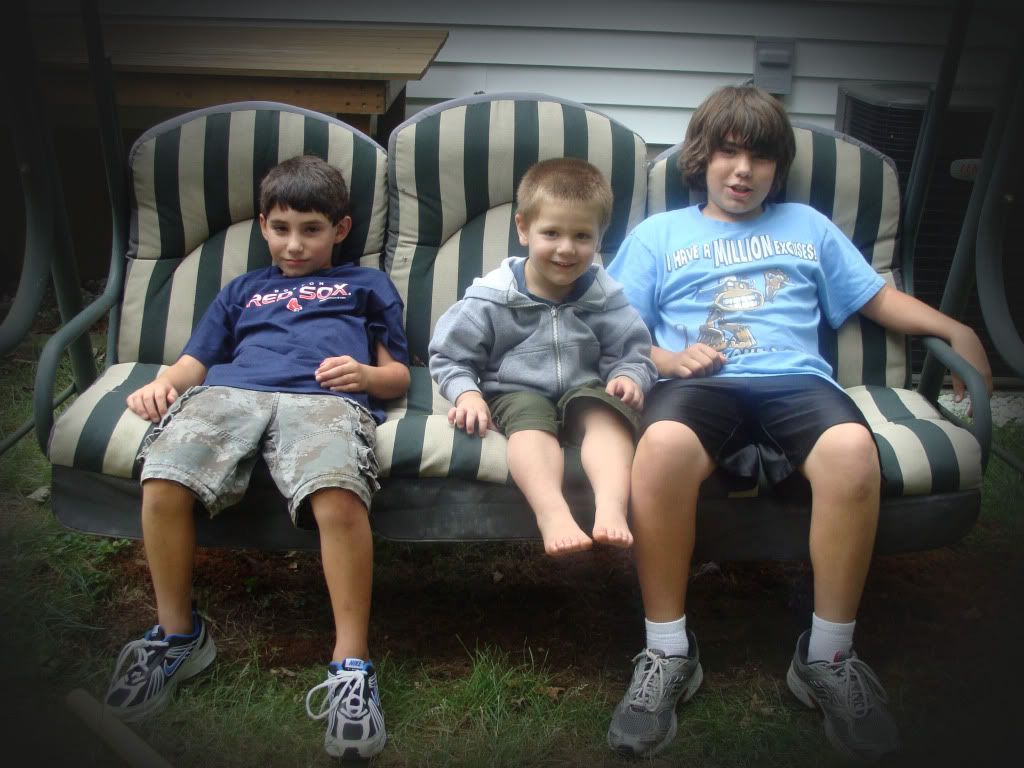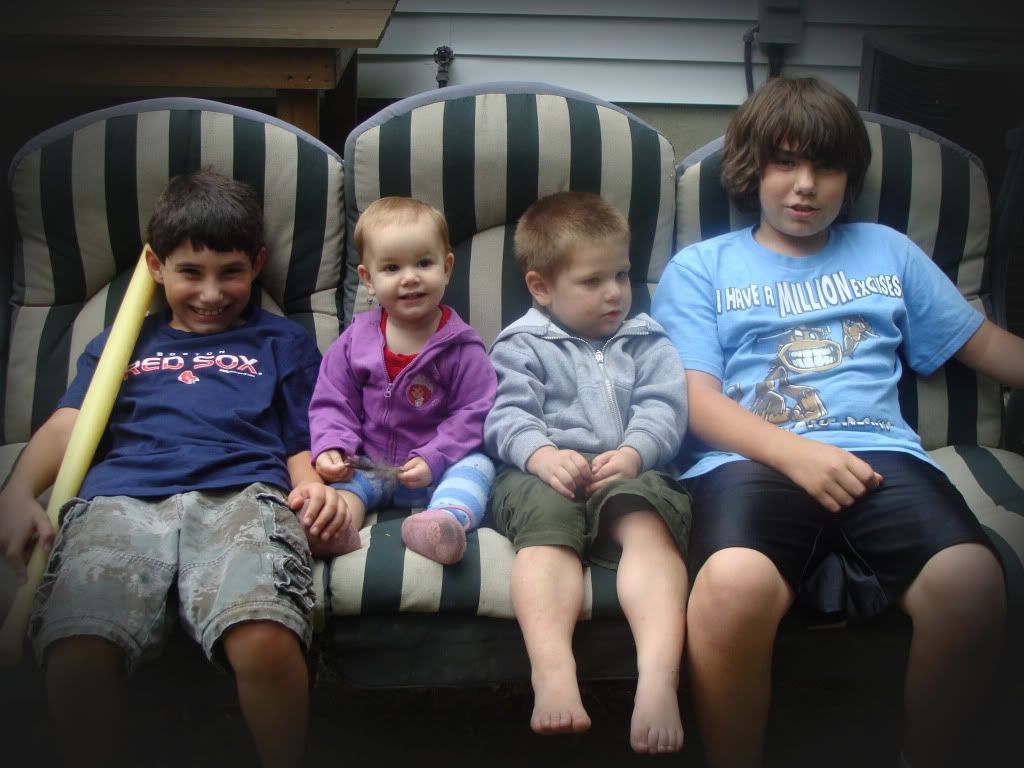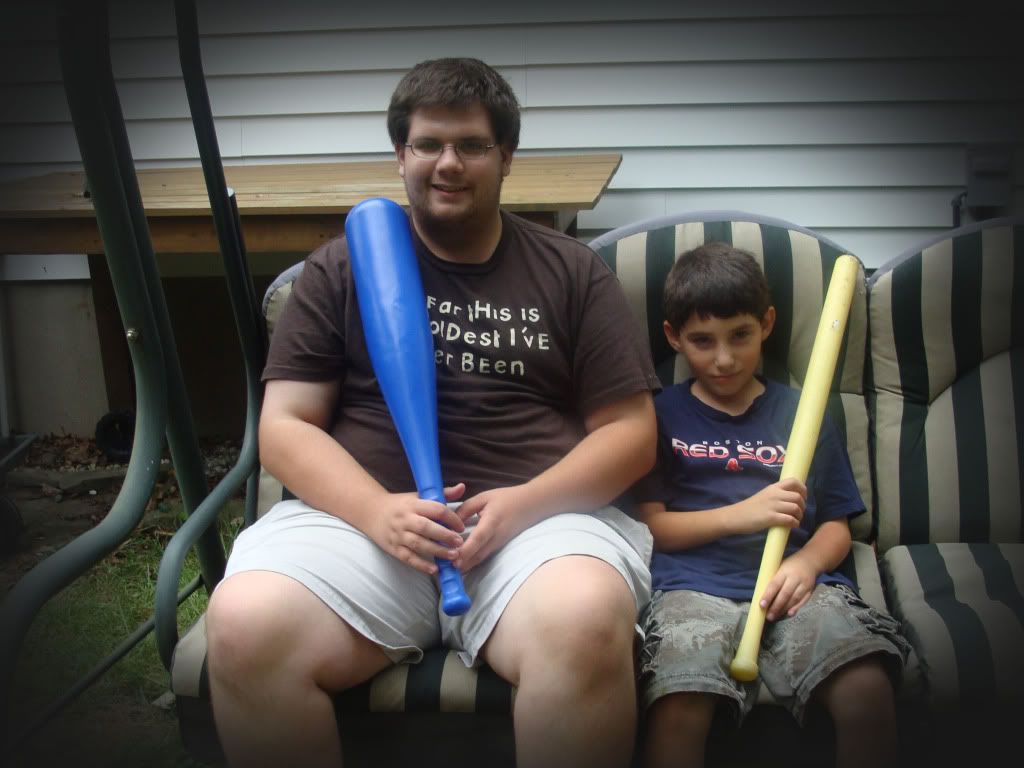 Uncle Dick is the boys' hero... he has a
real
train set.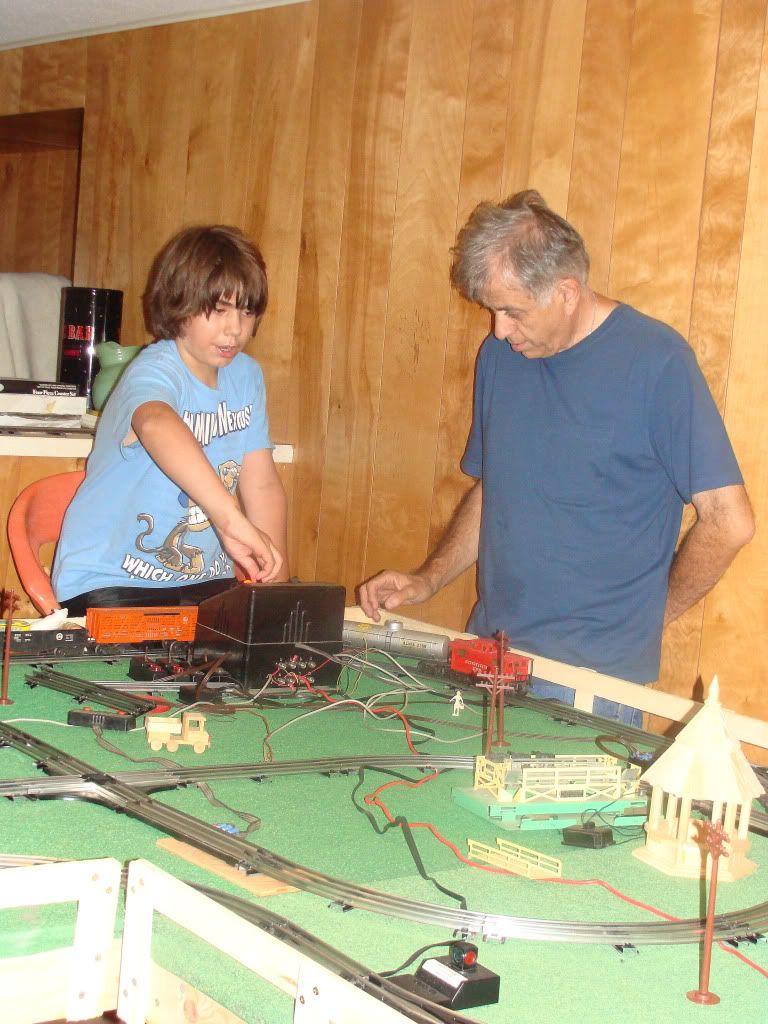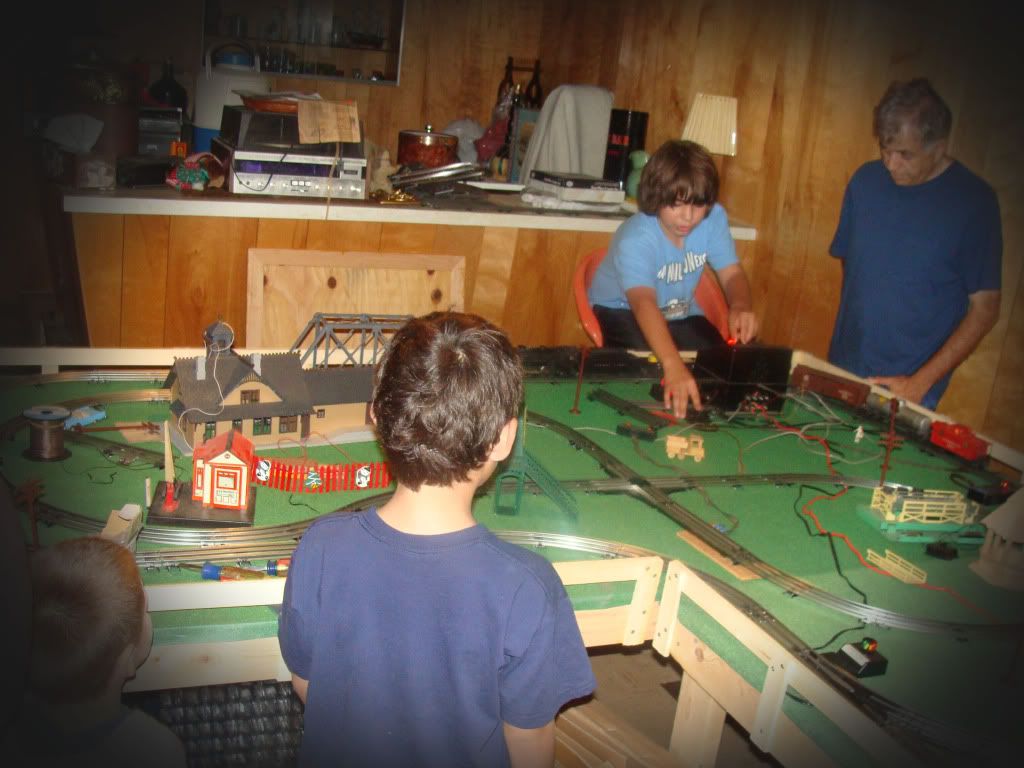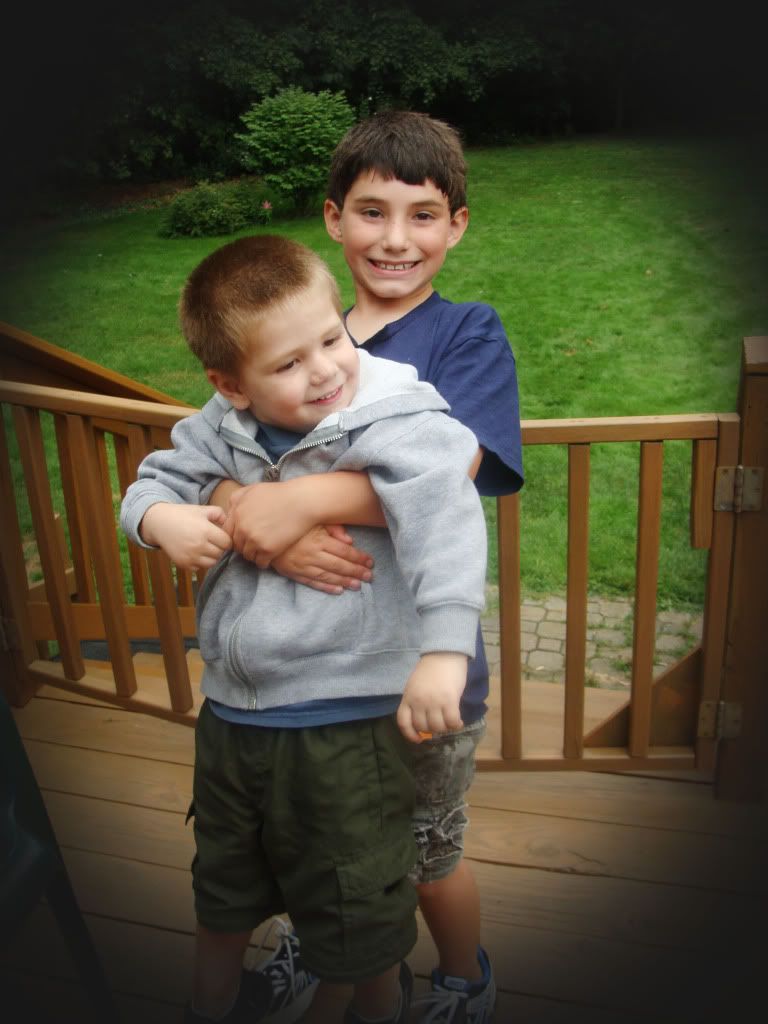 That's it... for now. :) God bless and keep smiling all you cutey pie cupcakes peaches and creme cutey wootie woo woo's. <3 xoxo, Jessica