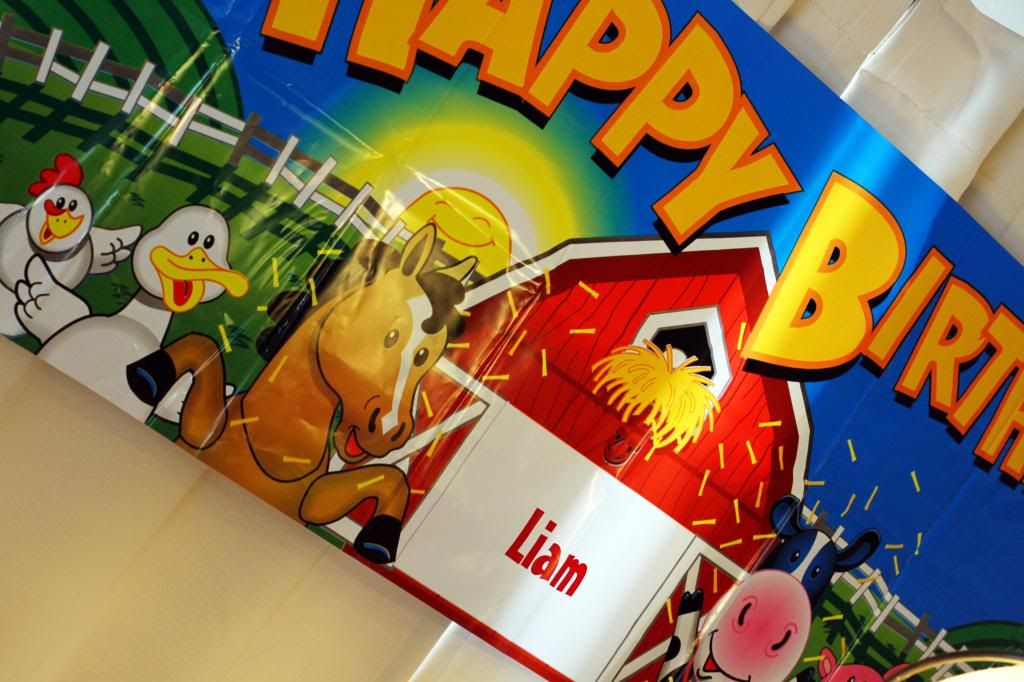 Saturday we celebrated our little man turning ONE with a barnyard bash!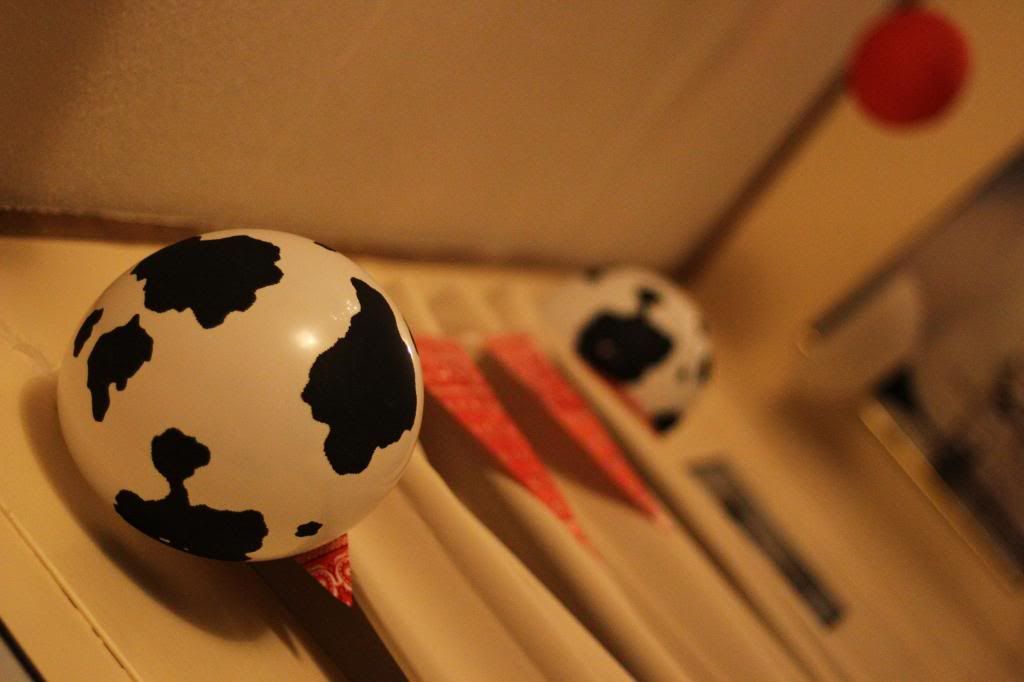 The farm book was his guest book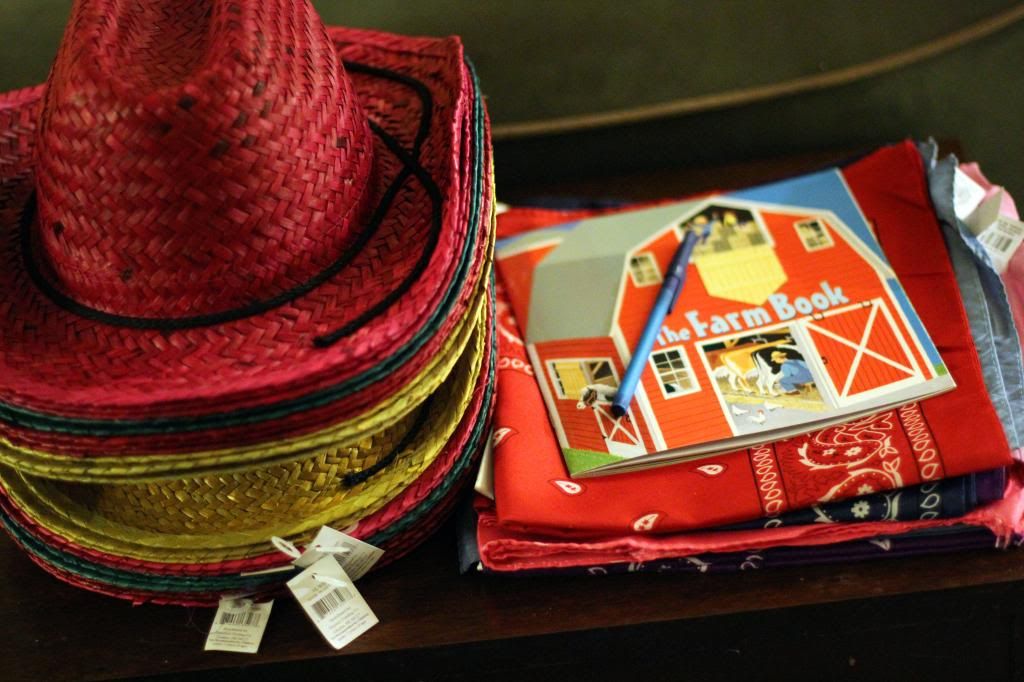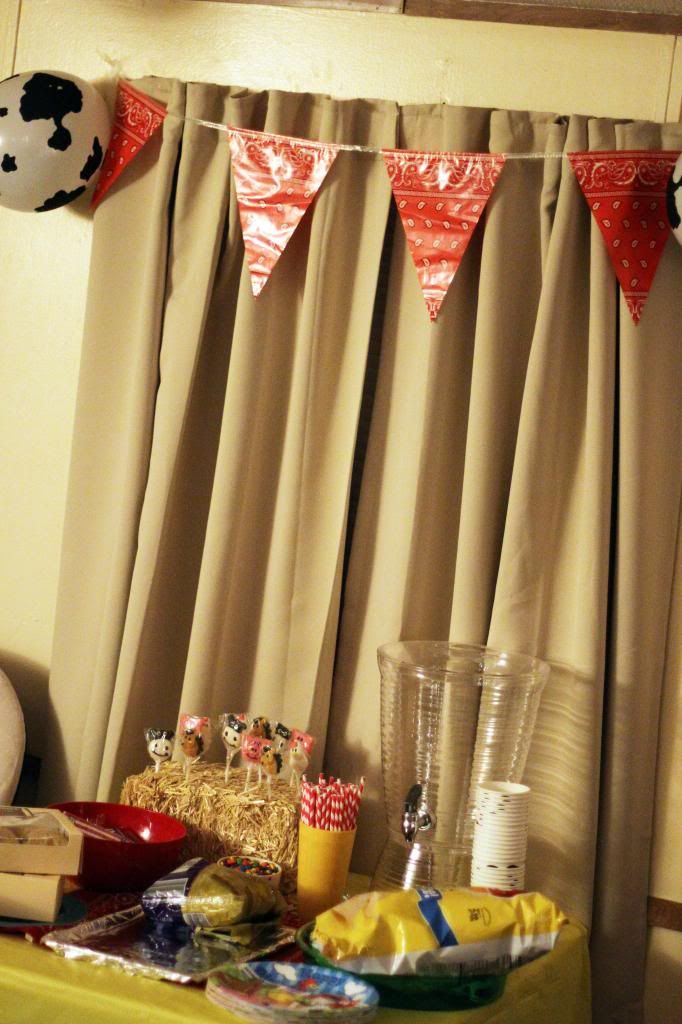 The morning of his birthday. He received his 1st dump truck, a box of farm animals and an ABC book.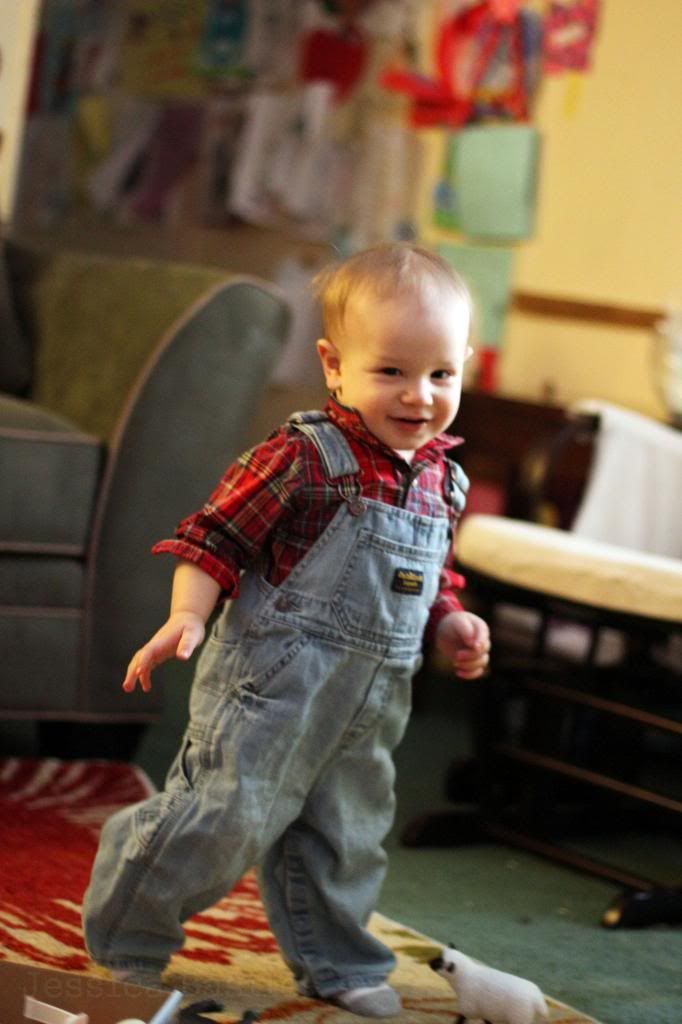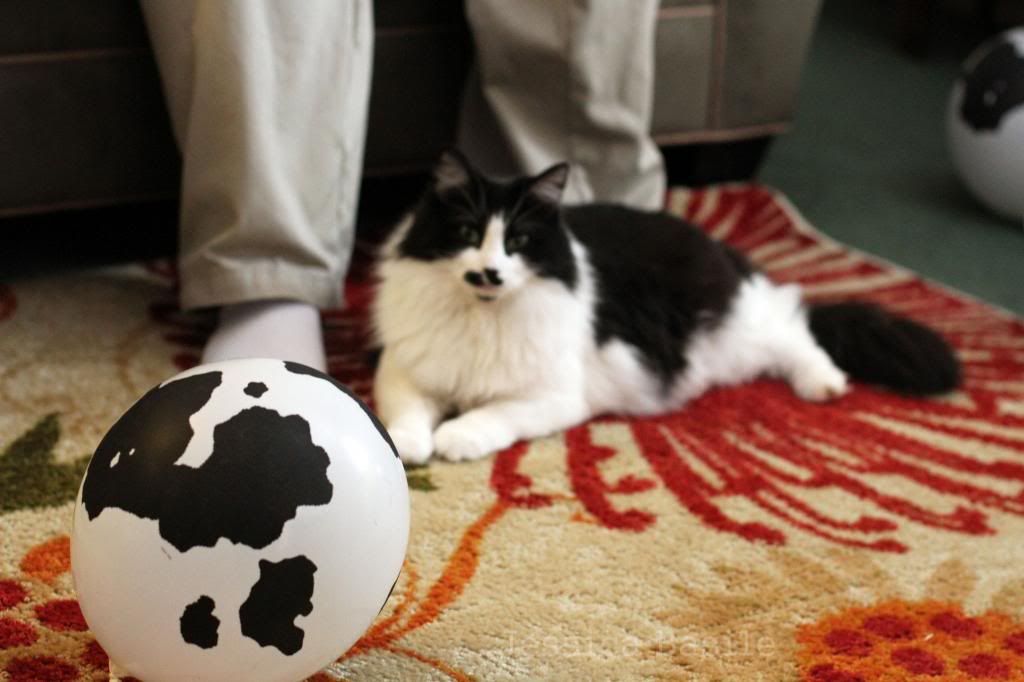 Liam met grandma Kelly and grandpa Vic for the 1st time! What a great gift!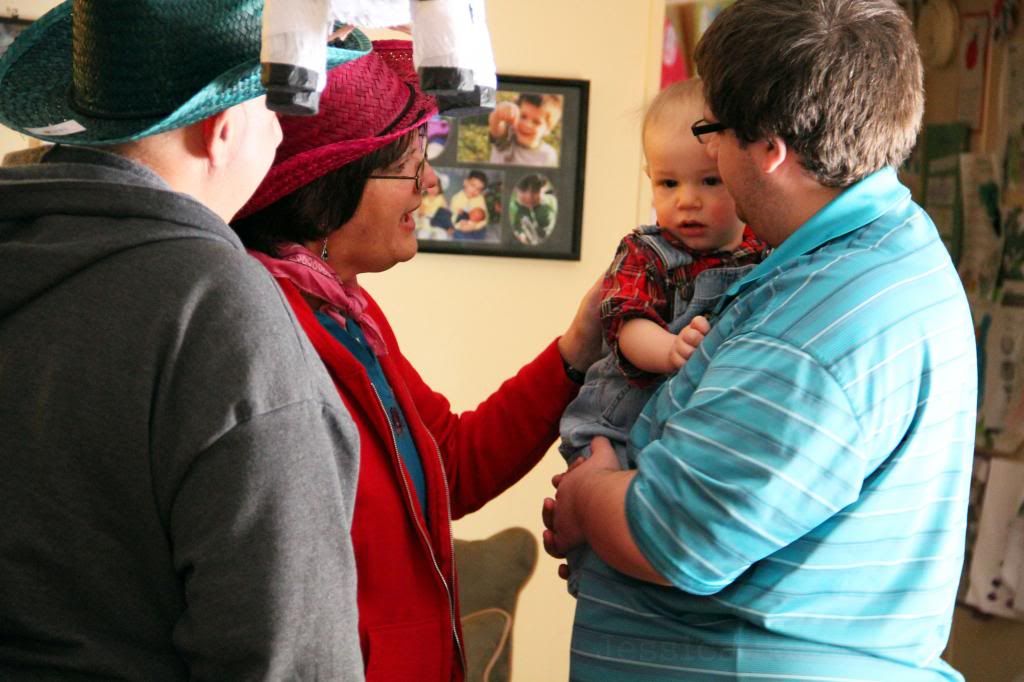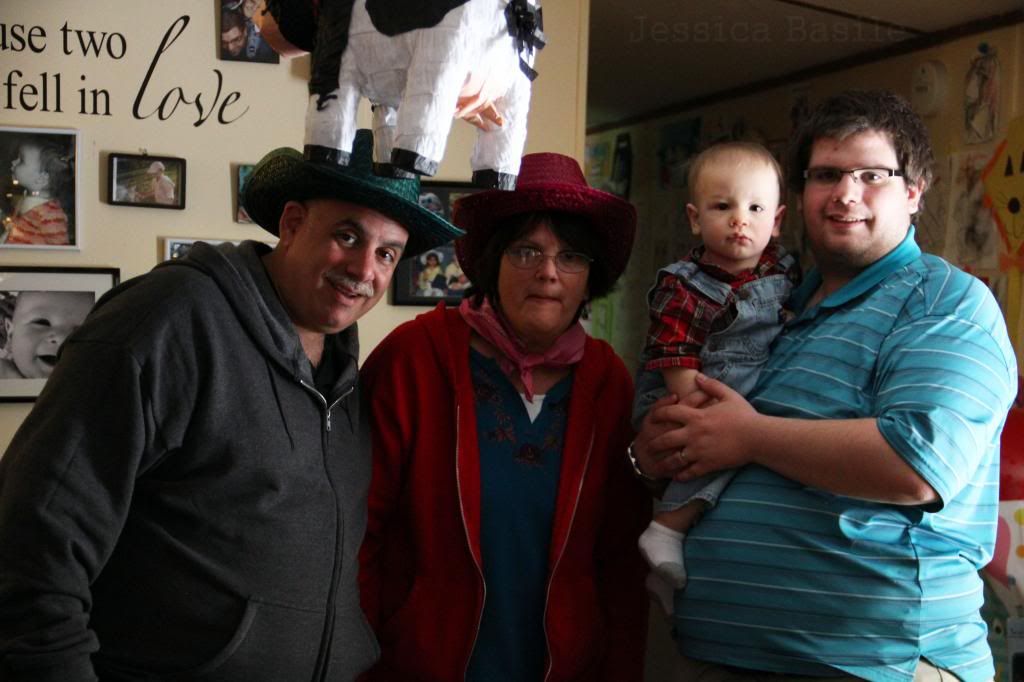 How cute are babies in big hats?!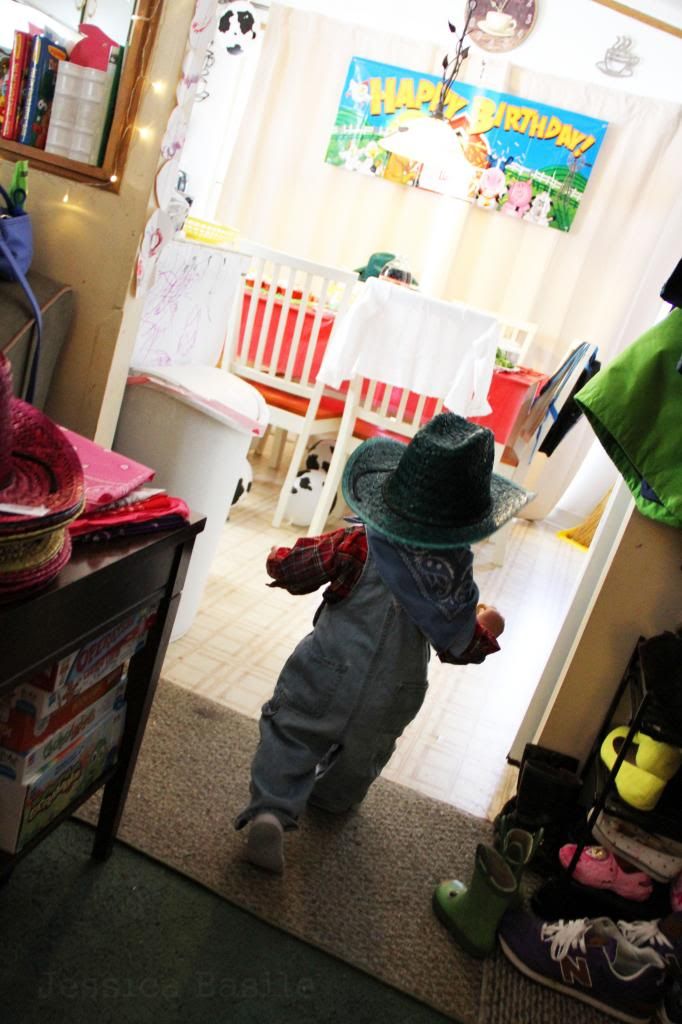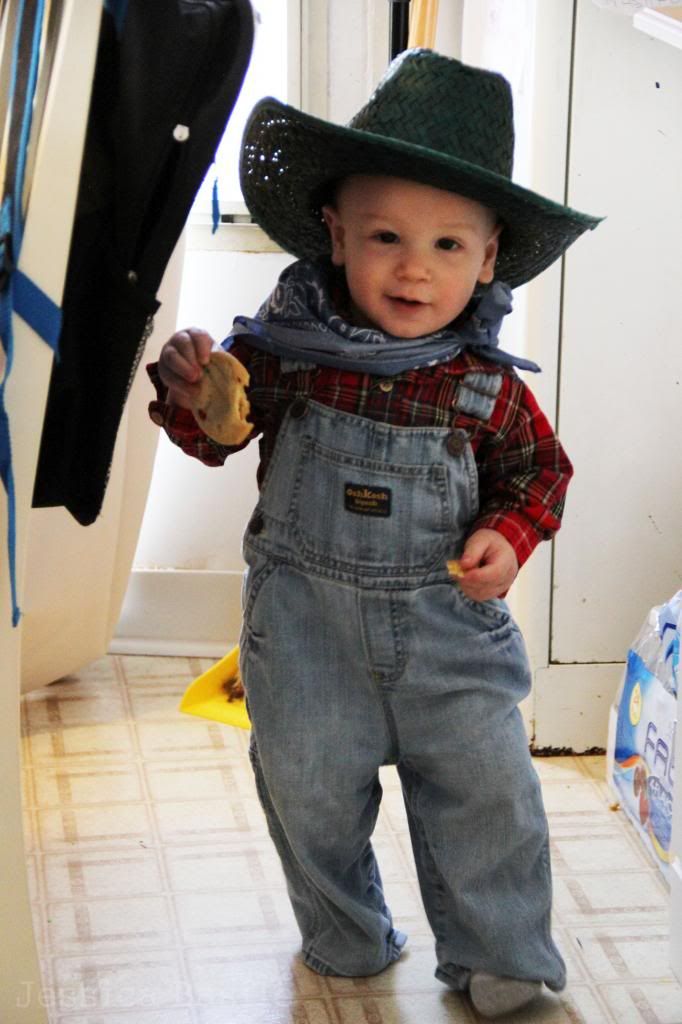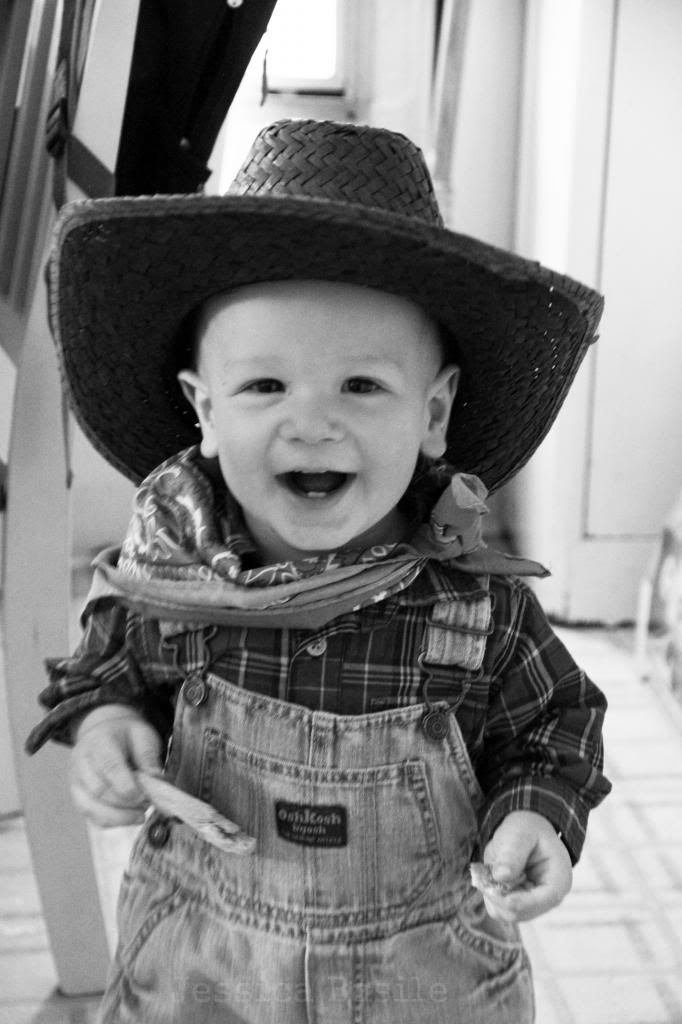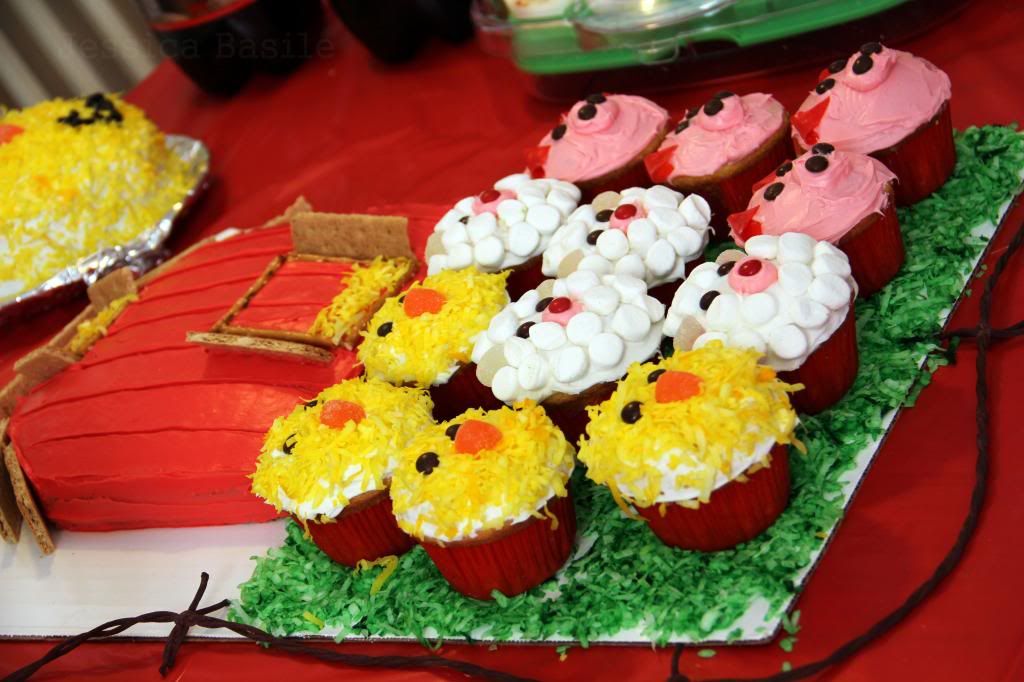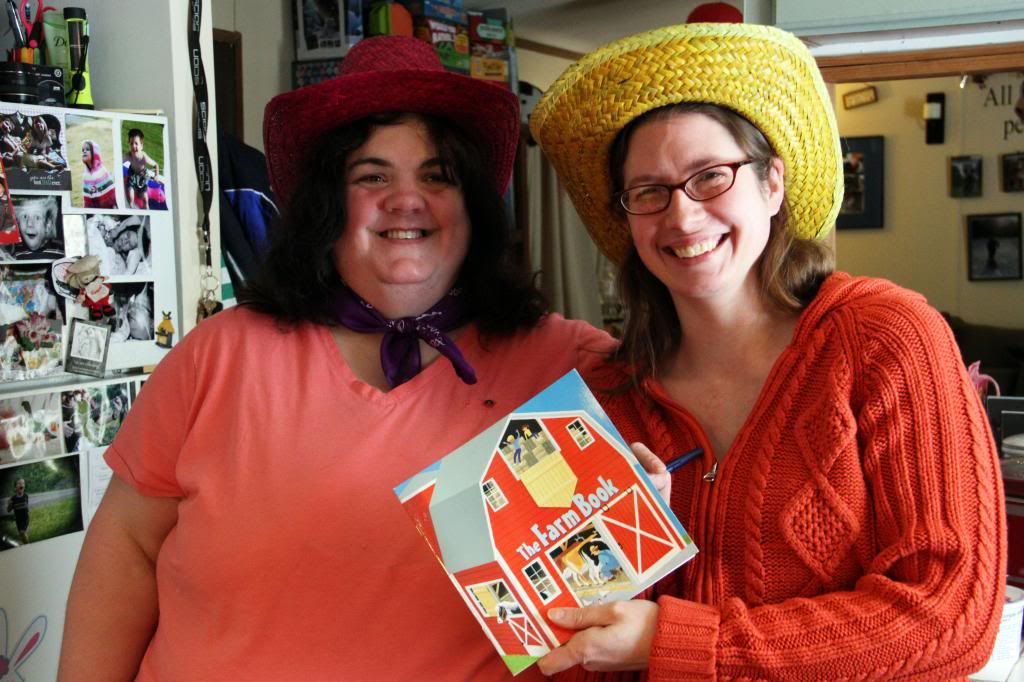 "every roseeeee has it's thornnnn...." our own bret michaels.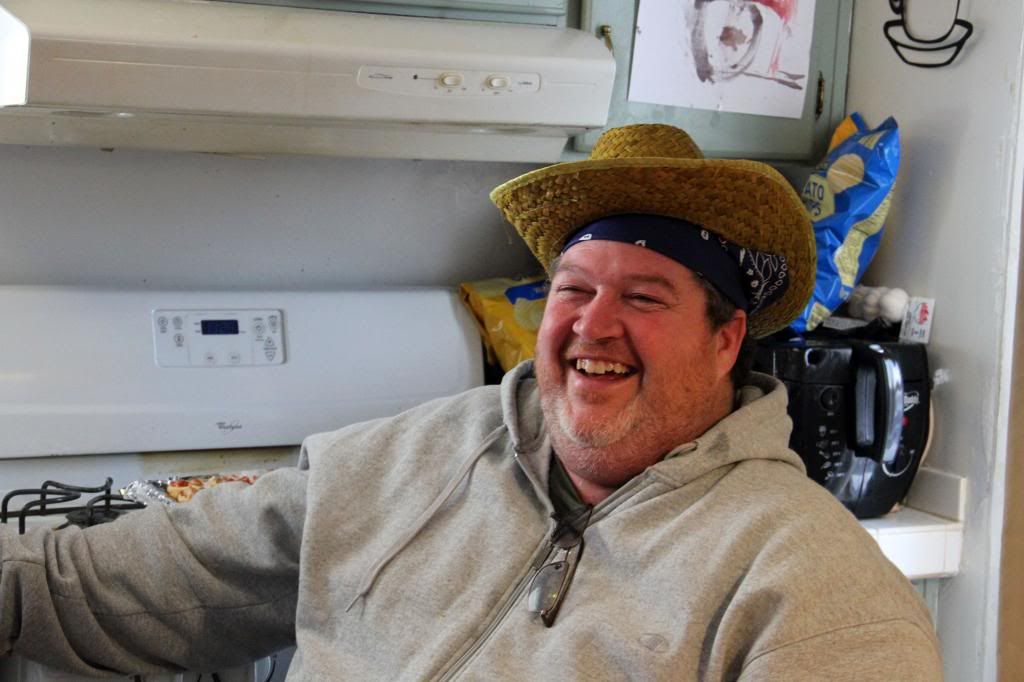 My best, best friend.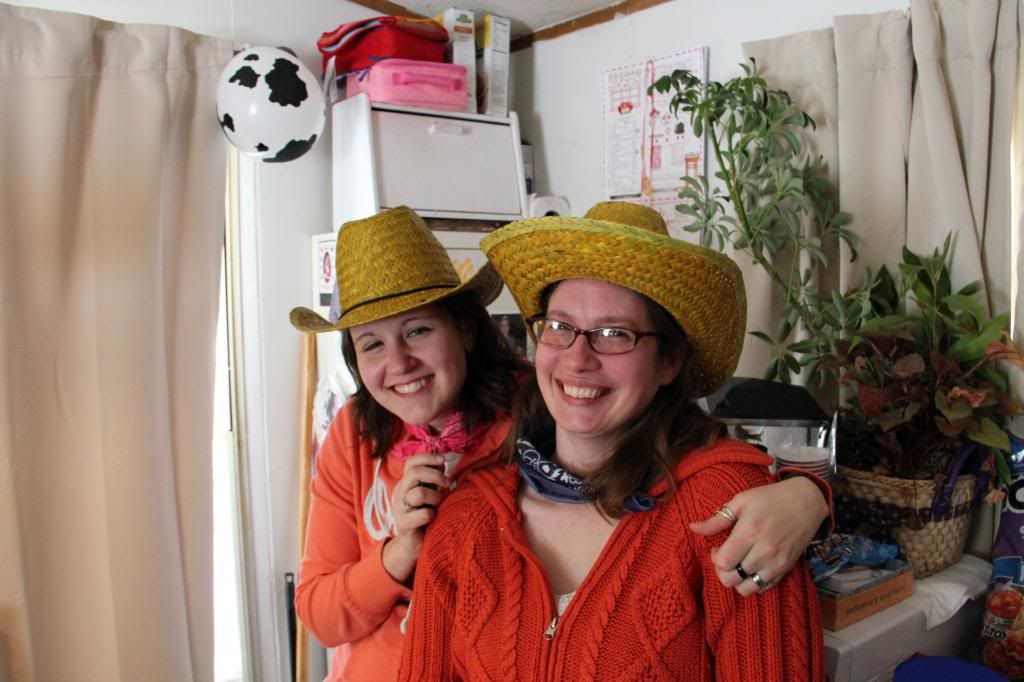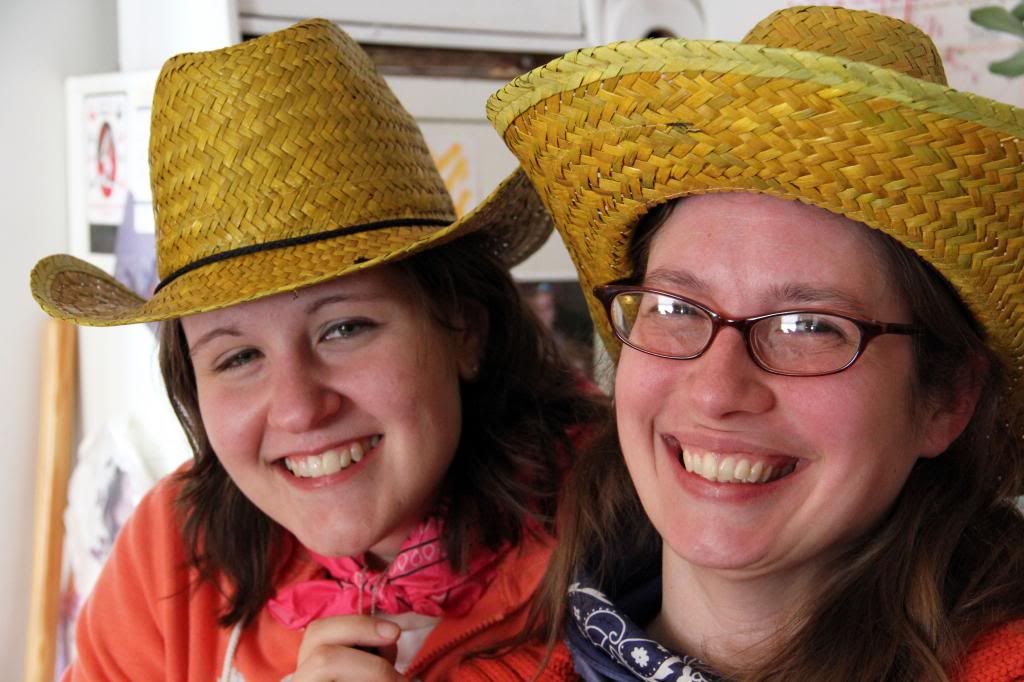 Pinata time!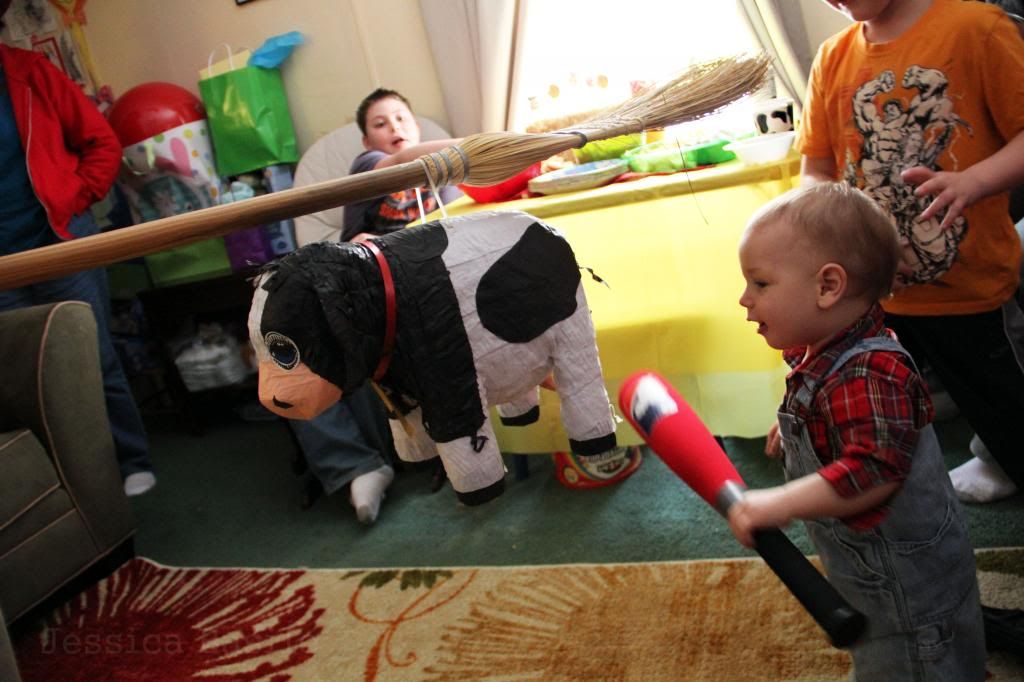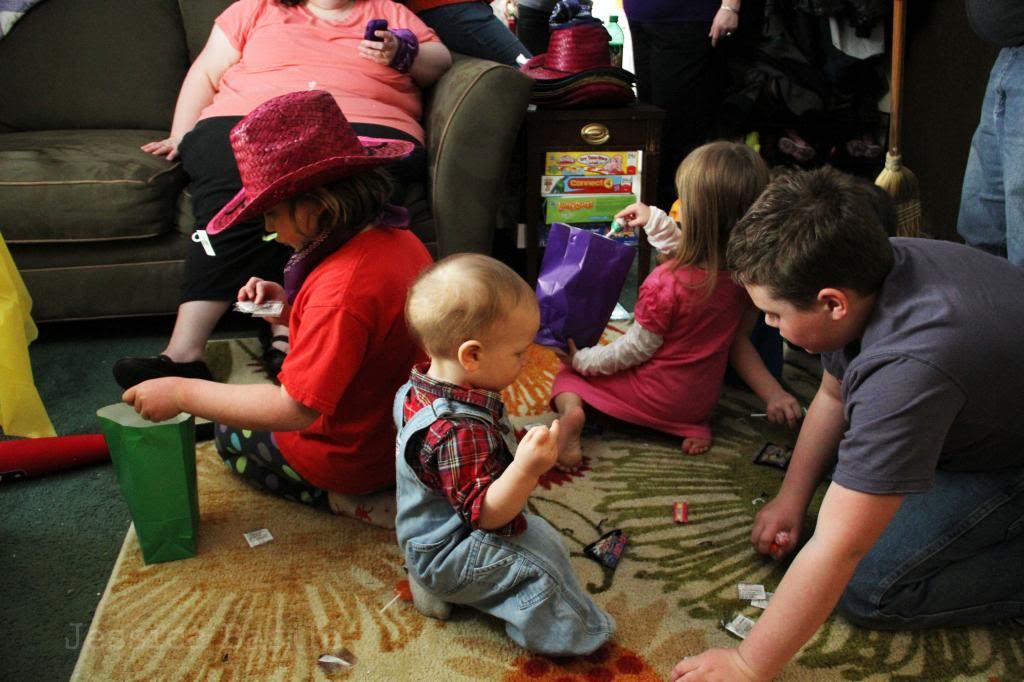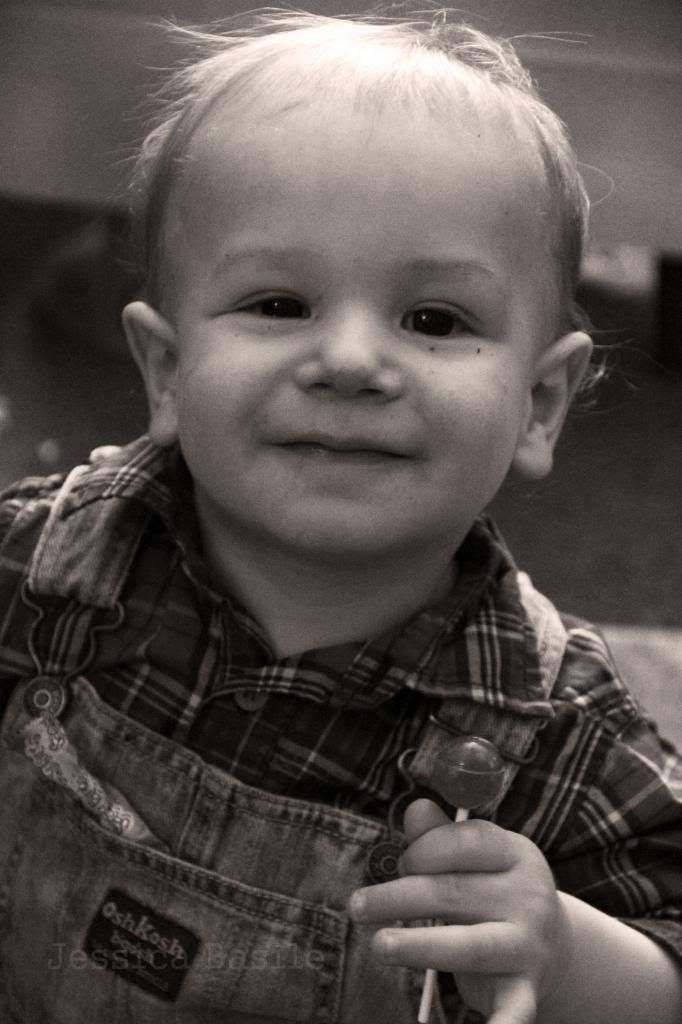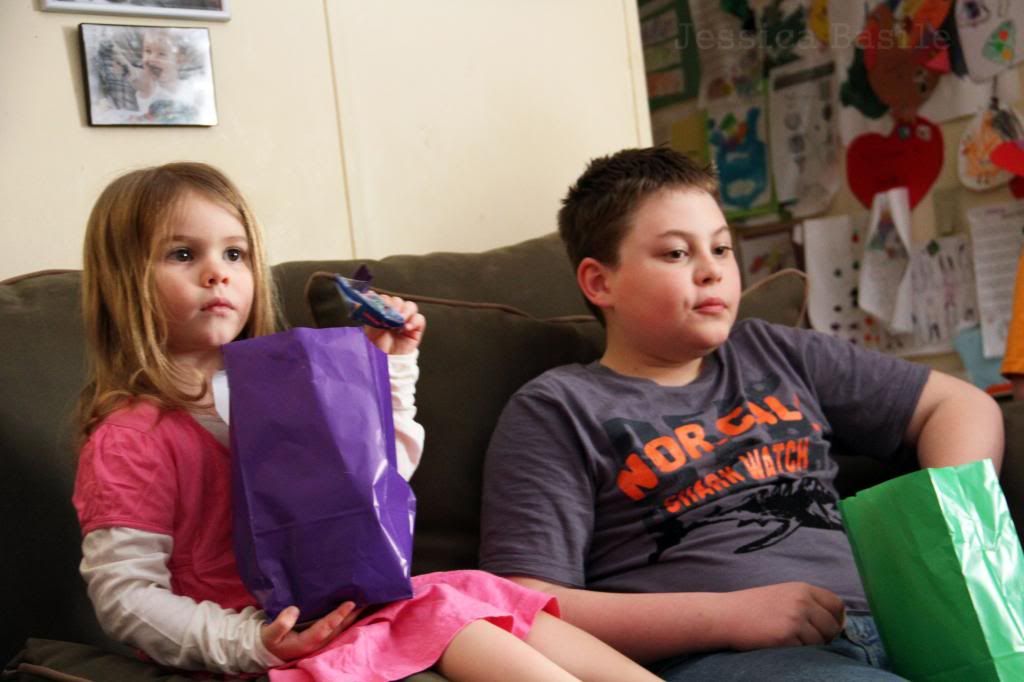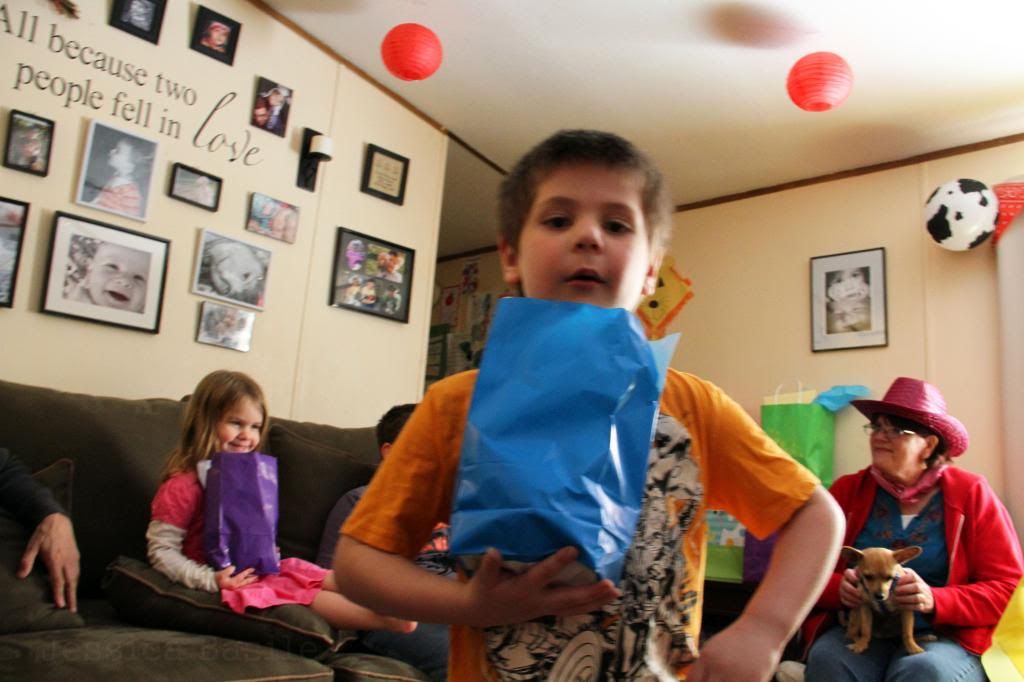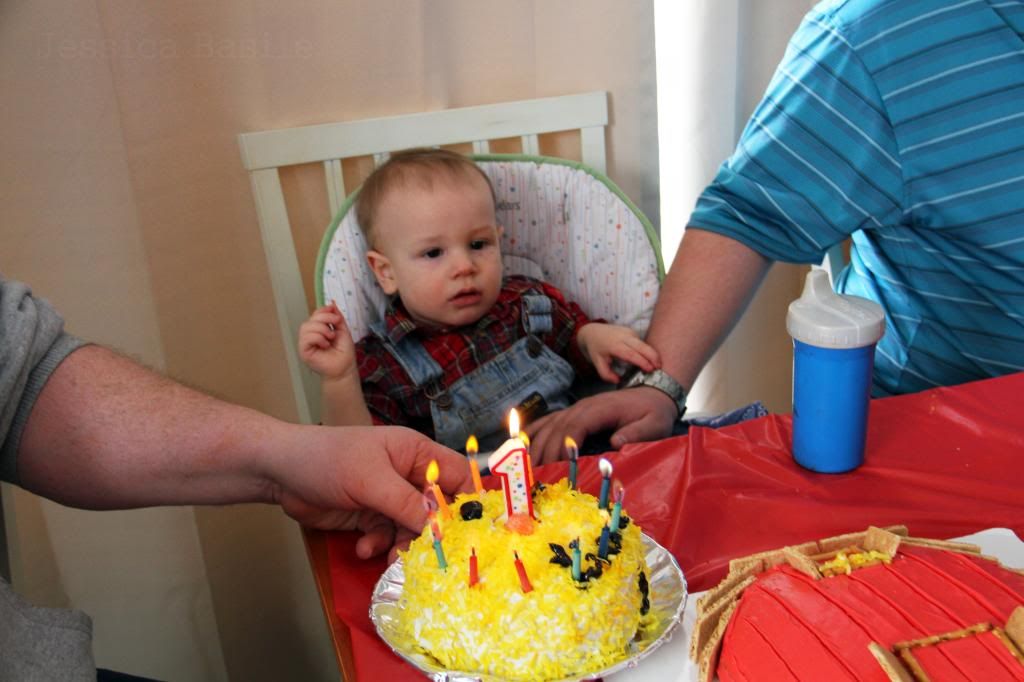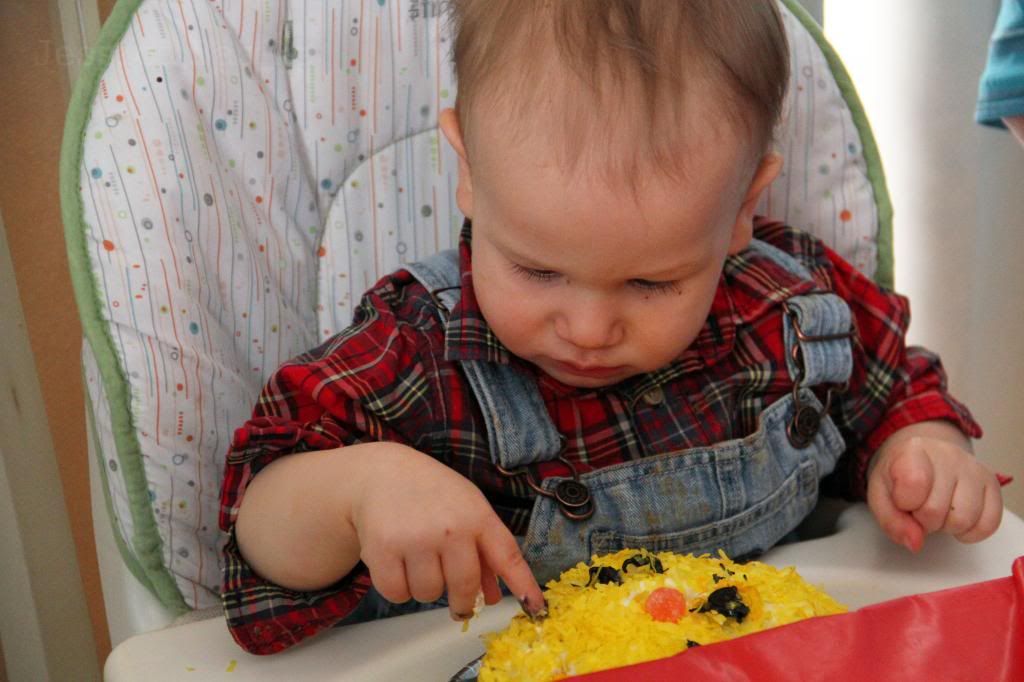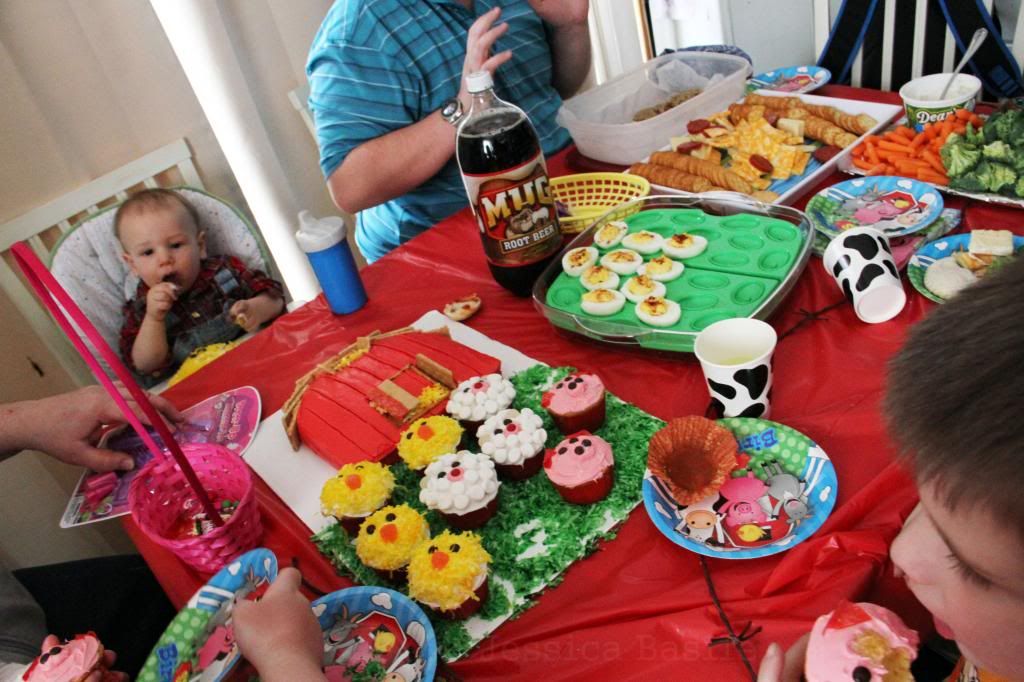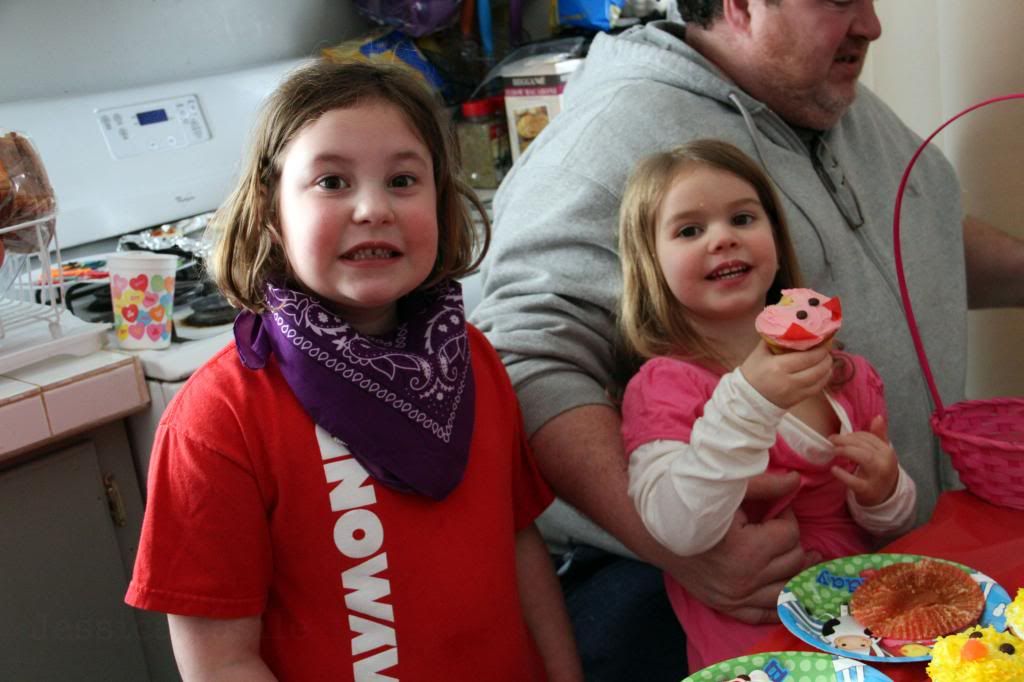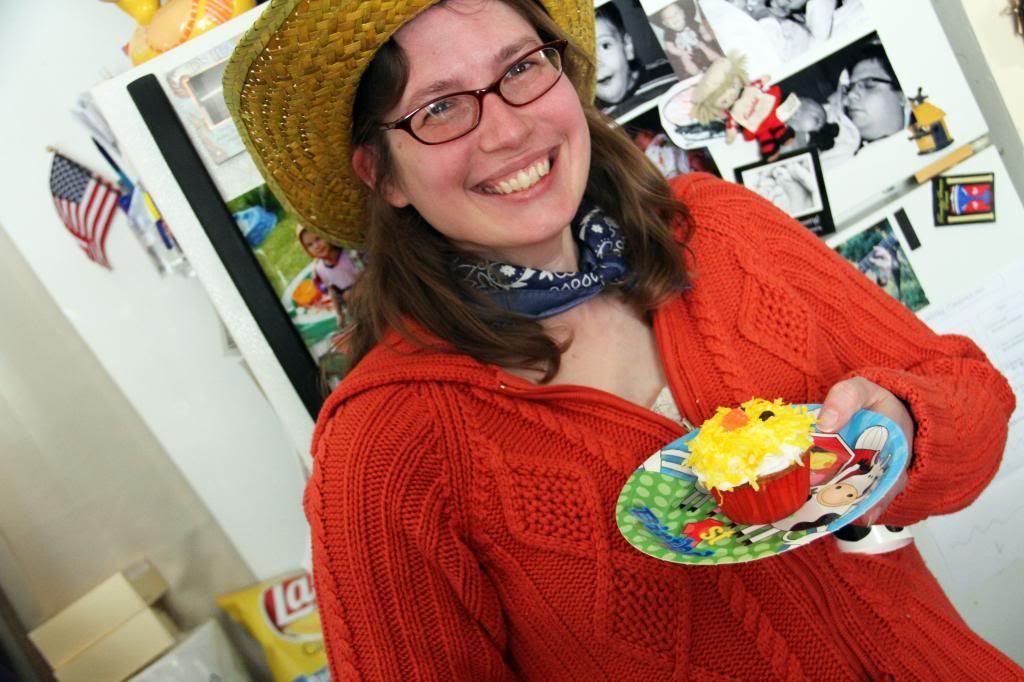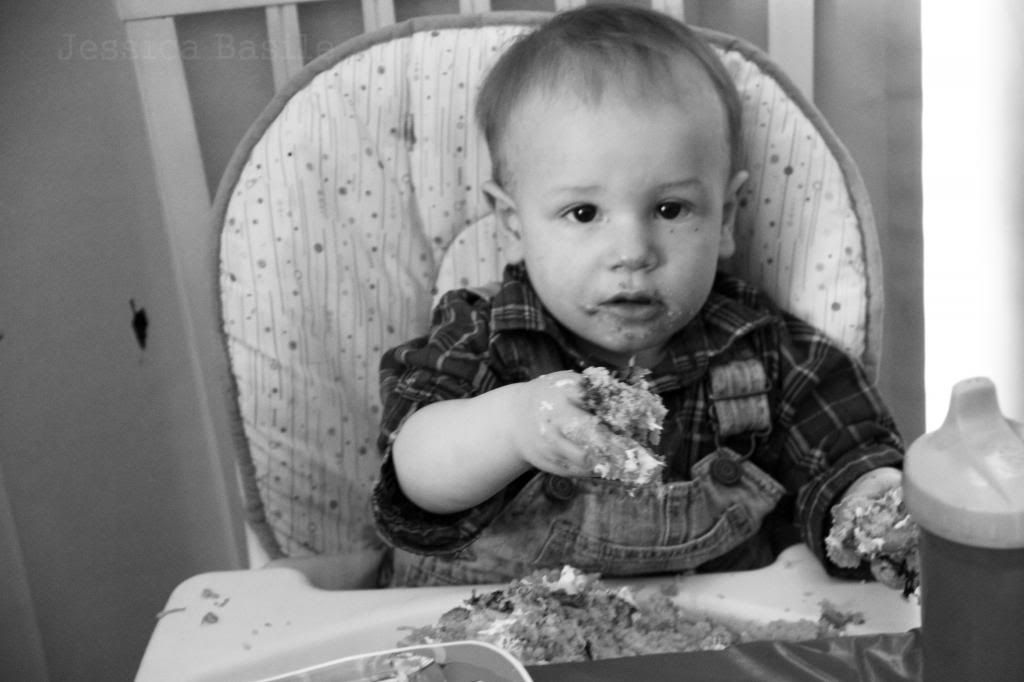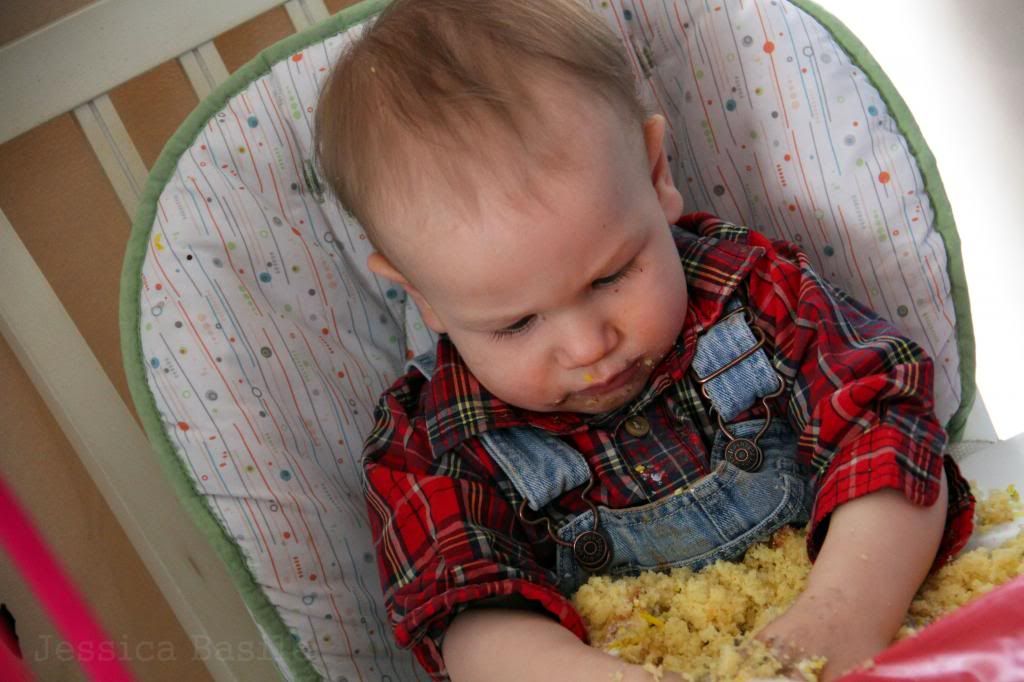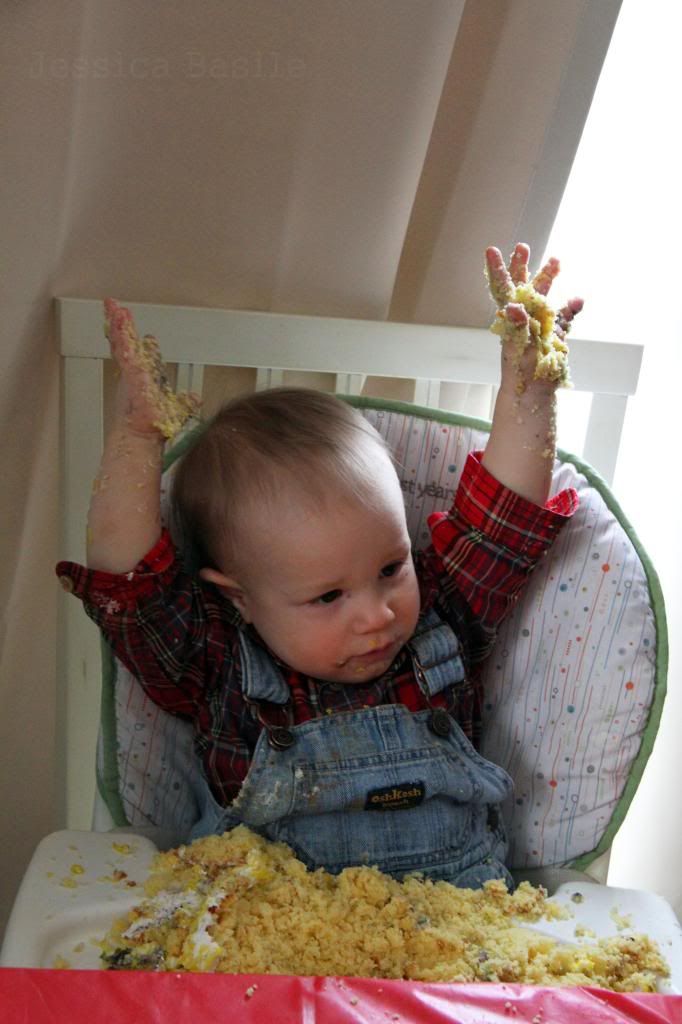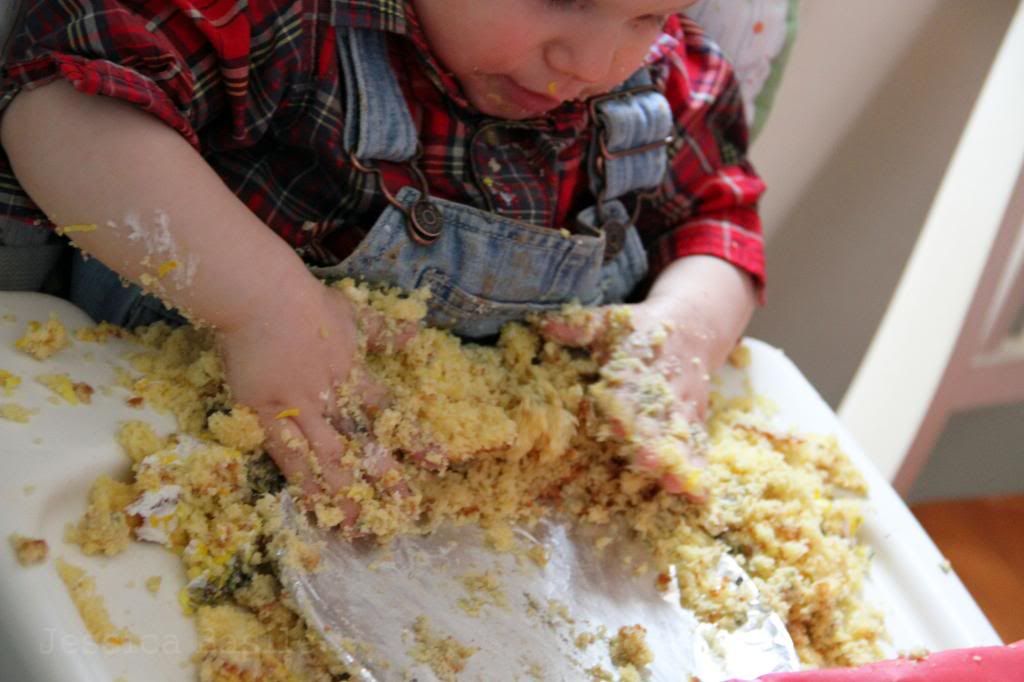 My favorite part of the party. The Hot Potato game with Bessie the cow.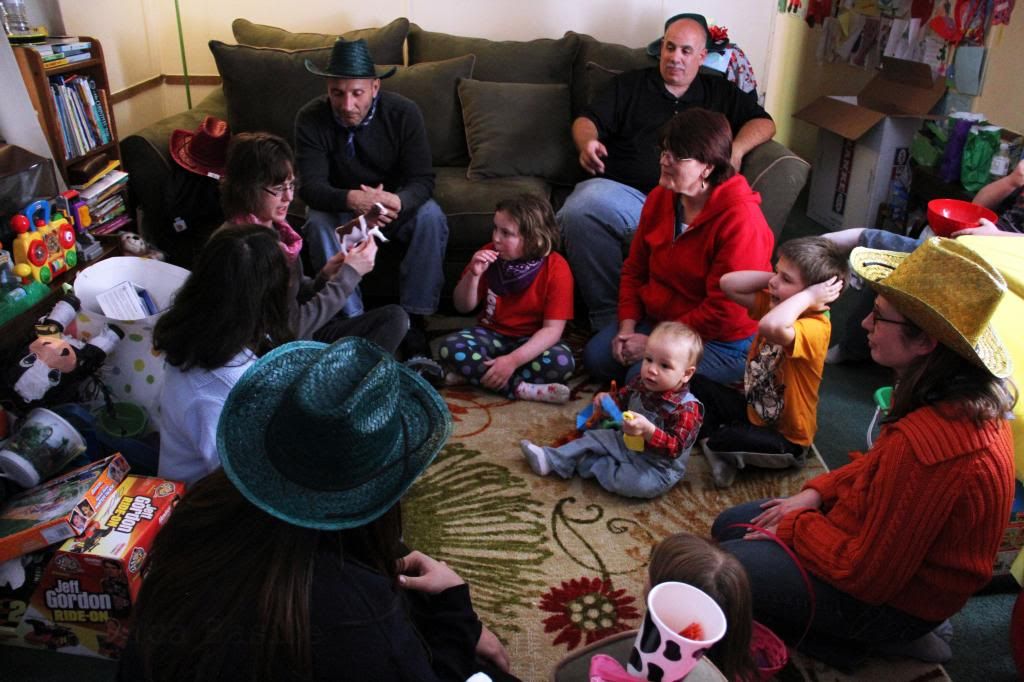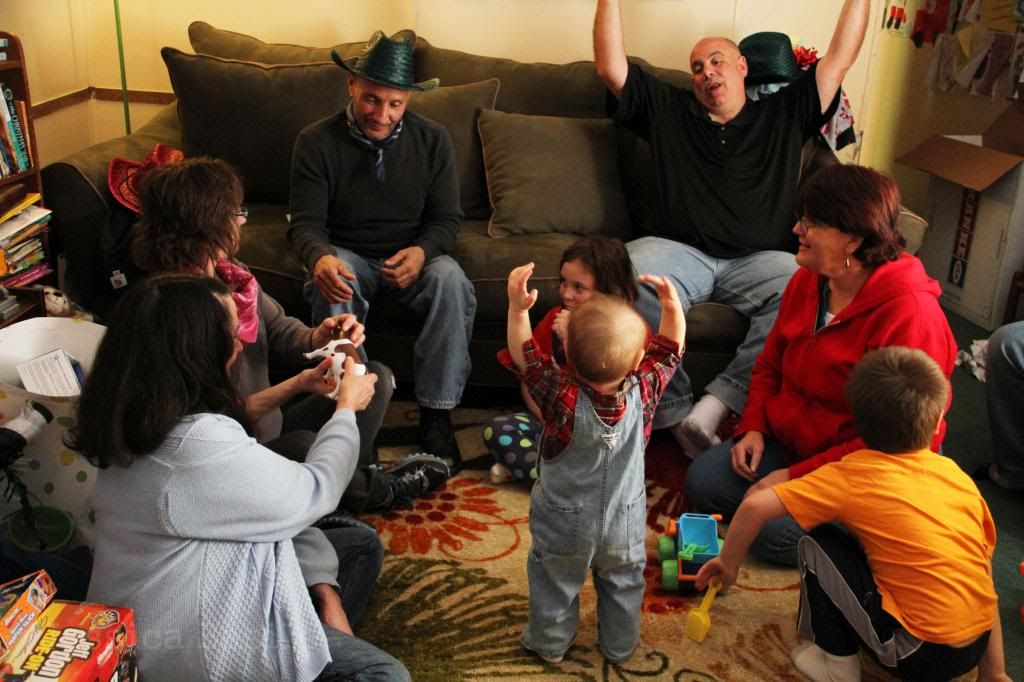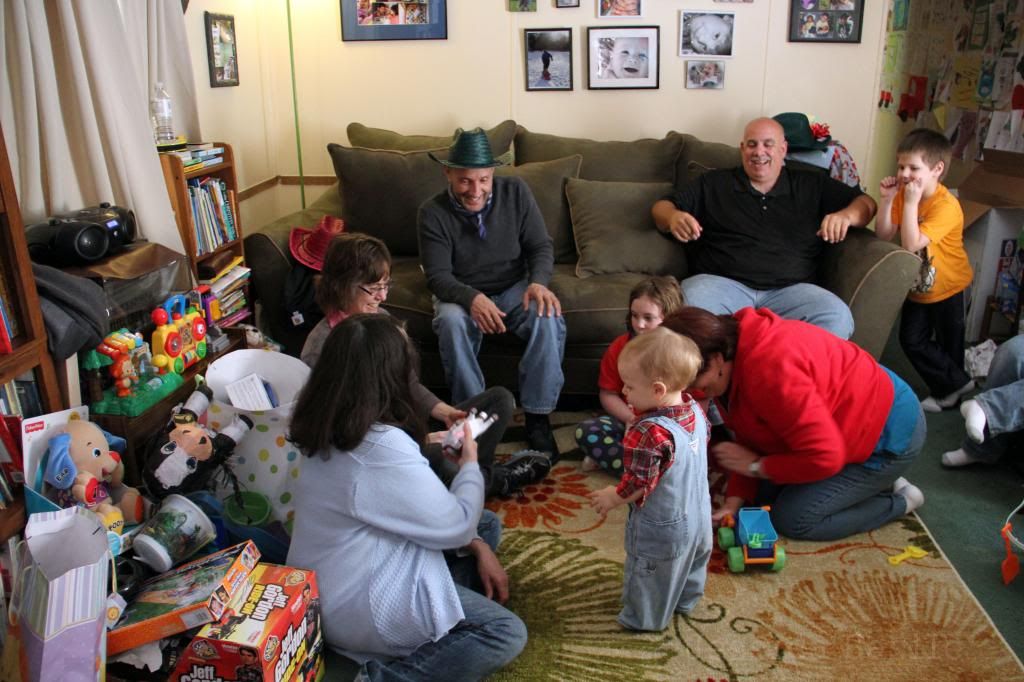 Hannah was our winner!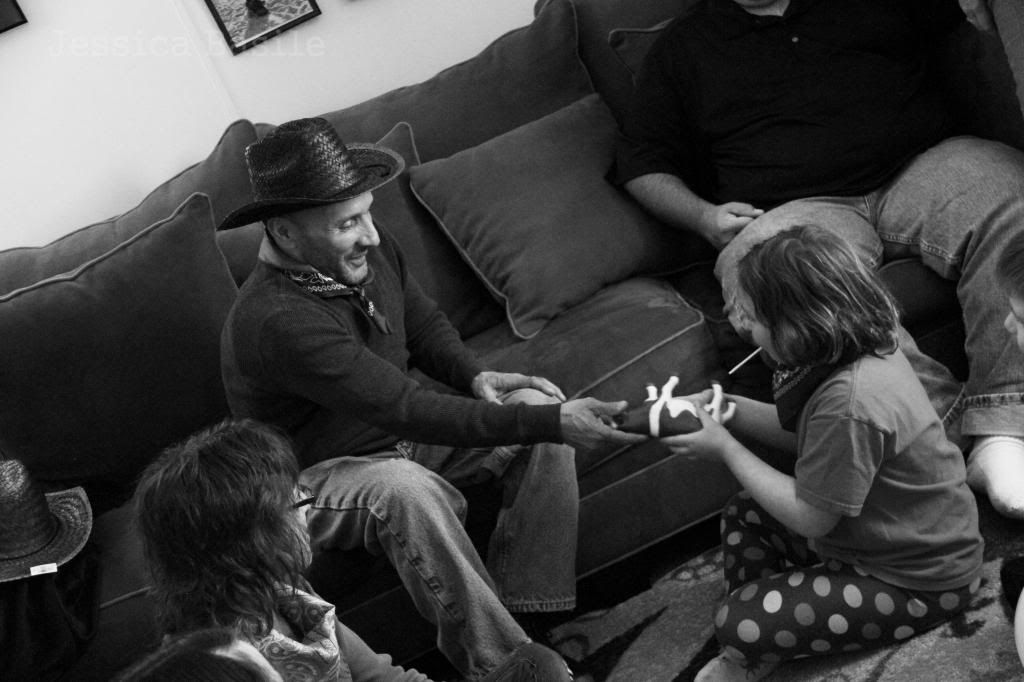 You knew this picture wasn't going to escape the blog
. ;)
This one either.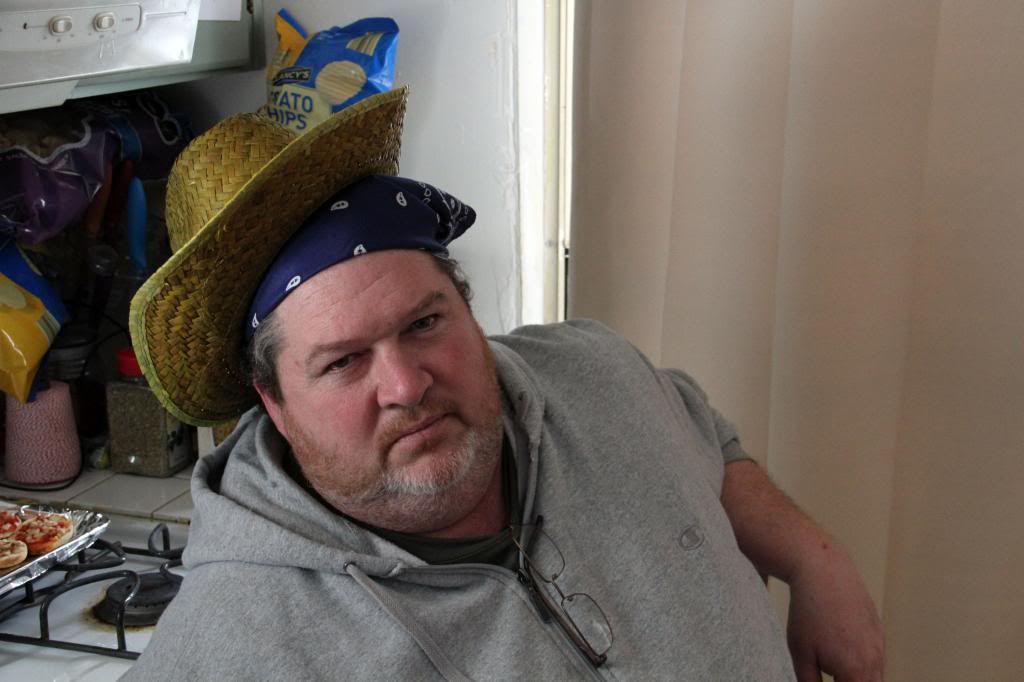 I love my sister :)
After the party and a good long nap, Liam was able to eat the Owlie cookie we had saved since his baby shower! He loved it!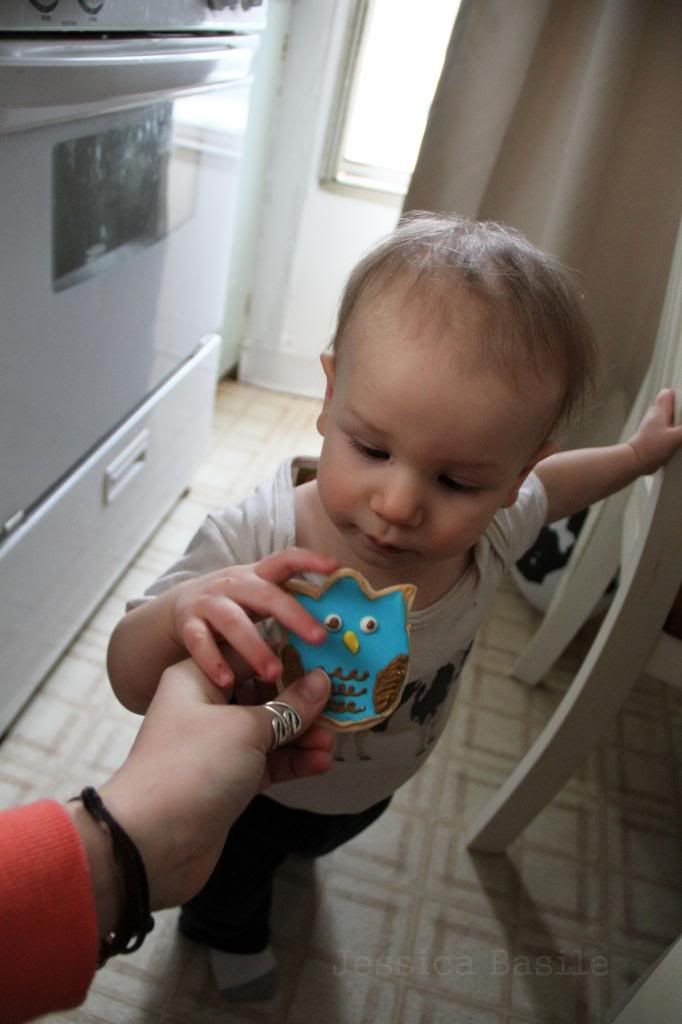 Grandma Kelly and Grandpa Vic are here until Saturday morning. I'll be back soon with oodles of...
well
, you know,
pictures.
hehe.
Enjoying life.
xoxo, Jessie